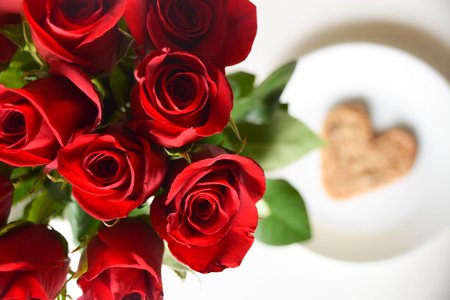 Last Minute Valentine's Day Gifts for Him or Her
We all sometimes forget to check the date or procrasinate too long on going to the store. These are the gifts for us forgetful gals. 
There are countless florists in Dallas and many deliver, making Valentine's day much easier to manage. A couple of notable florist in Dallas are Mockingbird Lane Florist and Avant Garden. For the foodie, you can get something more exciting at Edible Arrangements.

Breanna Coon / Her Campus

A necklace is an easy last-minute gift, with options for all budgets. You can find many affordable options at places like Francesca's, Pandora and online. If you are really in a rush and do not have time to go to the store you can order jewelry on Amazon to get free two-day shipping. 

This is a super easy gift that can be purchased at any CVS or Lush. Lush is good for many types of self-care products and the added bonus of amazing smells.

Men's Jewelry is a trend that has been rising in popularity recently and would make a perfect gift for any stylish man. Places to buy men's jewelry are Macy's and David Yerman. 

A wallet is something that everyone needs therefore would be a great gift for anyone that has a beaten down one. You can buy fashinable wallets at KAte SPade for women. For men and women, check out Neiman Marcus for their wallet collections.

This gift is thoughtful and really easy to make. All you need is a basket and the person's favorite things. Go to the supermarket and get everything that they may like. You can also add some self-care items and a gift card. 

Is there anyone that your significant other is dying to see perform? Concert tickets are a great gift and will give you quality time alone with each other.

A subscription box is a super easy gift to get for anyone and you won't have to worry about missing the deliver at your front door. Some popular subscription boxes are FabFitFun, Harry's, Menlo Club and POPSUGAR.