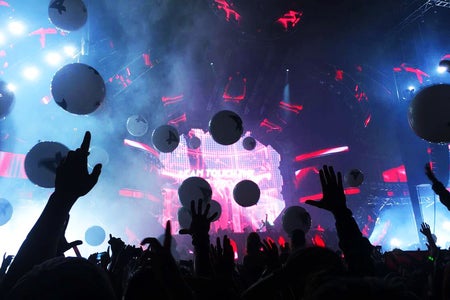 Lindsay Thompson / Her Campus
The Best Texas Mardi Gras Celebrations to Go With Friends
The time leading up to Lent is actually one of my favorite times of the year: it means we're only a few weeks away from spring break, and only a month away until Easter (which also means only a few more weeks until summer after that!), there's King cake, and then there's Mardi Gras. A giant party where you just dance and eat lots of delicious, fried food? Sign. Me. Up. With Fat Tuesday being less than a week away, that means it's time to start searching up all the best local Mardi Gras parties! Get some green, gold, and purple beads and get ready to hit up some of the largest Mardi Gras celebrations in Texas - and the country! 
Galveston, TX - Galveston is LIT, y'all. A tradition of 109 years and home to the third largest Mardi Gras party in the country, Galveston pulls out all the stops in its two-week event complete with parades, concerts (this year's theme is electric/dance!), and of course ALL the food. Did I mention there's balcony parties? It's basically 6th Street in Austin for two weeks but better because there's beads, King cake and southern cooking. Blue October is going to be there this year as part of the concert lineup, for any rock and roll fans in the crowd. It's also the perfect excuse to make a weekend trip to the beach. And the historic district is one of my favorite places ever. The streets here - and on the island in general - are filled with colorful buildings and architecture from times gone by. 10/10 recommend going to the Galveston Mardi Gras parties with a group of friends. Dates: 2/14-2/25

Beaumont & Port Arthur, TX - If you're not 100% into the clubbing scene that occupies the Galveston Mardi Gras, the Mardi Gras celebration in Beaumont, TX might be the place for you! It has much more of the state fair vibe, with carnival rides, games, and - you guessed it - food. There are also concerts here. The theme this year is "puttin on the Glitz," so be sure to roll up all decked out in your purple, green, and gold! And beads. Never forget the beads. Plus, the historic district in downtown Beaumont is perfect full of photo opportunities and unique shops! (Can you tell I'm a fan of historic downtowns?) Dates: 2/20-2/23

Dallas, TX - In addition to many smaller parties, Dallas has three big Mardi Gras celebrations: Krewe of New Orleans Mardi Gras Ball, Mardi Gras Texas Style, and 14th Annual Mardi Gras Lake Dallas.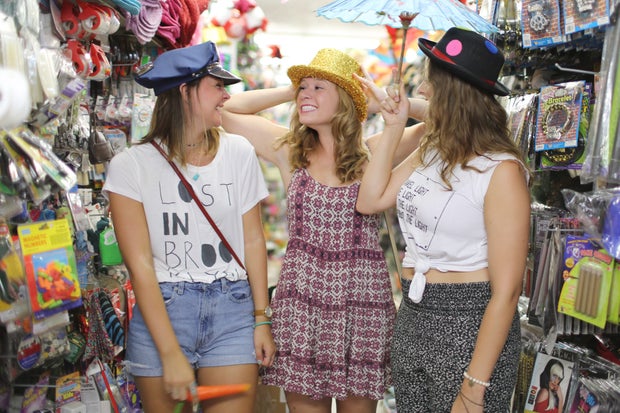 Molly Longest / Her Campus Additionally, here are some other partying opportunities across the state. Let the good times roll!