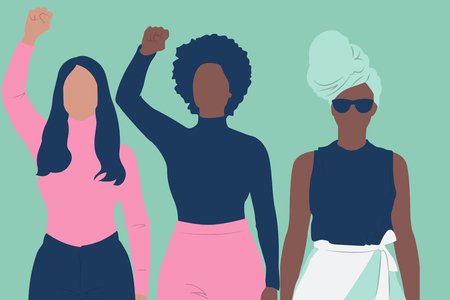 Zero Women Nominated For "Best Director" in 2020 Academy Awards: The Film Industry's Gender Gap And Why It Matters
In the Academy Awards history, the best directorial category is dominated by men - literally. Guess how many women have been nominated for Best Director in the Oscars 92-year history? 
The shocking answer: 5. 
This year, with impressive box-office records, films such as Little Women (directed by Greta Gerwig), The Farewell (directed by Lulu Wang), A Beautiful Day in the Neighborhood (directed by Marielle Heller), and Hustlers (directed by Lorene Scafaria) have all racked up nominations. But why have none of the women directors behind these well-loved films been nominated? 
As a Film Studies minor, the concept of story-telling has been a huge reason for my existence for as long as I can remember. I am perhaps one of the biggest movie buffs I know, and my friends smile at my quirky excitement for any chance to see a film-classic, noir, adventure, or drama. Films themselves are a portal that we use to step into another reality. In addition, female filmmakers have always inspired me. Writing, directing, producing, acting, and technical work are no easy feat. As the movie comes together in all its glory, every ounce of the hard work becomes worth it. 
Ever since I was a little girl, I would stay up late on Sunday nights to watch the annual Academy Awards television program with my family. The glamour. The films. The elegance. The chance to see the Oscar trophy. All of these elements combined are just so breath-taking. Last year the Academy Awards were able to rack up 29.6 million viewers. The Awards are prestigious and it's difficult to host it all in a singular evening, and people know it too. 
So, why does this directorial award snub matter? 
First and foremost, Hollywood is a part of us. Our mainstream media and the people who hold the power are the representation that our country and society has over who we are and what we stand for. You should care about the film industry's choice not to nominate any female directors because it is a sign of power. 
Since the beginning of Hollywood, men have vied for the chance to direct their own feature block-buster film. The power it takes to organize and have a movie reflect your vision is not only a goal for many filmmakers, but it is also a breath-taking honor. Therefore, not nominating women as directors - but nominating their films - expands upon that gap of leading power between men and women. 
Secondly, the Academy Awards reaches a wide and diverse audience every single year. From the red carpet to the emotional speeches of overcoming obstacles and following a dream, millions of people stay updated with the awards, and then go out and see those featured films. Not nominating women directors decreases their recognition, and lessens the opportunity of their movies getting seen by diverse audiences.
Although I am disappointed, I remain optimistic. Hollywood is beginning to break down its barriers of exclusivity and open its arms to multiple diverse perspectives and projects. Two years ago, Greta Gerwig became the fifth woman nominated for Best Director for her film Lady Bird. I understand that it takes time to expand inclusivity, and I am hopeful for next year's nominees in the Best Director Category. 
However, female and minority filmmakers must continue to be supported in their endeavors! Although none of these artistically driven women have been nominated in this category for 2020, we should not stop recognizing and spreading awareness about their work.
Women should be allowed to at least be given a seat at the table (LITERALLY!). The Academy needs to work for inclusivity. If not for the fact that these passionate women directors deserve it, but at least for all the little girls watching from home, filmmaking dreams in their hearts and cameras in their hands.