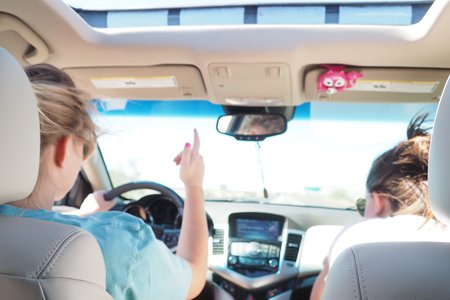 A Playlist for When You Want to Feel Like the Main Character
First of all, remember YOU ARE THE MAIN CHARACTER. But sometimes we just need to remind ourselves that. And what better than music to make you feel like the boss when you walk into work, or class, or just at home, feeling royal. So here is my playlist of songs that make me feel like the main character of the movie:
"7 Rings" by Ariana Grande

C'mon, we all know this one. I am a broke unemployed college student, but this one makes me feel as if I can also get what I want when I see it.

Lyric spotlight: "I want it, I got it (yeah)/You like my hair?/Gee, thanks, just bought it/I see it, I like it, I want it, I got it (yeah)."

"Daisy" by Ashnikko

A little gem that Tiktok discovered and made it their own. Ashnikko herself stated in a Genius interview that this song is her pride and joy.

Lyric spotlight: "F*** a princess/I'm a King/Bow down and kiss on my ring."

"Deep End" by Foushee

This song is meant for the nighttime when you just took a relaxing bath and feel like you can do whatever you want.

Lyric Spotlight: "Shawty gon' get that paper/Shawty tongue rip like a razor/Shawty got wit, got flavor."

"I Do" by Cardi B ft. SZA

Not a main track, but rather a sidetrack from Cardi B's debut album, "Invasion of Privacy", this song is a perfect way to feel like you own the place. Not to mention you can make your own dance routine to it!

Lyric Spotlight: "Dapper, dapper, I look fine and my checks divine/Now wonder, wonder why I do whatever I like/I do what I like/I do, I do."

"Rules" by Doja Cat

A song about empowerment. Also the source of popular TikTok phrases, which you will notice right away after listening to the song. 

Lyric Spotlight: The lyrics actually contain a lot of swearing. So listen at your own risk!

"Diamonds" by Normani & Megan Thee Stallion

Honestly, the entire soundtrack of the movie "Birds of Prey" should be on this list. But this song is one of my personal favorites. Normani's vocals and Megan's rap just blends in perfectly!

Lyric Spotlight: "I love me this much/My pear shape all dripped up/It's freezing, In my bag oh/Diamonds a girl's best friend."