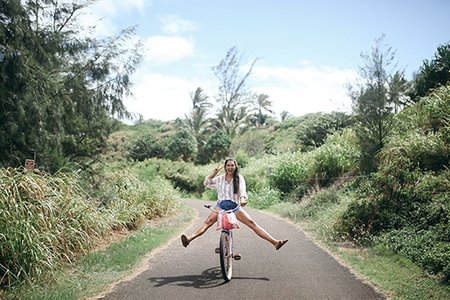 Tessa Pesicka / Her Campus
30 Facts You May Not Know About Communication Disorders
Happy May, everyone! This month is Better Hearing & Speech Month, a month designed to raise awareness about communication and hearing disorders as well as the professionals who serve them (shout out to all of the current and future speech-language pathologists and audiologists!) 
In the spirit of raising awareness and spreading information about the field, here are 30 facts that you may not know about communication disorders: 
40 million Americans have a communication disorder.

Like many other disorders, symptoms of a communication disorder can range from mild to very severe.

Speech-language pathologists treat many different types of communication and swallowing problems.

Audiologists can assess and treat both hearing and balance disorders.

Speech-language pathologists work with all ages, from helping babies feed and swallow to working with older adults with dementia.

Nearly three-quarters of audiologists work in a health care setting.

Over 50% of speech-language pathologists work in a school setting.

20 to 40% of children with a family history of speech and language disorders have the same condition themselves.

A speech-language pathologist can give a hearing screening, but only an audiologist can give a comprehensive hearing assessment.

1 in 5 Americans have hearing loss in at least one ear.

The majority of individuals who have hearing loss are under the age of 65.

At age 65, one out of three people has a hearing loss.

Almost 15% of school-age children have some degree of hearing loss.

92% of children with permanent hearing loss are born to two hearing parents.

Almost all types of hearing loss are treatable by an audiologist.

More than 70 million people worldwide stutter, which is about 1% of the population.

There are over 3 million people in the U.S. who have a stuttering disorder.

Stuttering affects four times as many males as females.

Stuttering affects individuals of all ages, but occurs most frequently in young children ages 2 to 6 who are still developing language.

By the first grade, roughly 5% of children have noticeable speech disorders.

6 to 8 million Americans have a form of language impairment.

Approximately 20% of children receiving special education services are receiving services for speech and language disorders.

As many as 5% of school-age children are believed to have a language disorder.

Approximately 7.5 million people in the U.S. have trouble using their voices.

Vocal nodules can be caused by vocal abuse such as talking loudly, cheerleading, smoking, and drinking alcohol.

1 in 17 people will develop swallowing problems in their lifetime.

25 to 45% of typically developing children have feeding and swallowing problems.

About one third of strokes result in aphasia, an acquired neurogenic language disorder.

Employment for speech-language pathologists is projected to grow 27% by 2028.

Employment for audiologists is projected to grow 16% by 2028.
Sources: The American Speech-Language-Hearing Association (ASHA), The Centers for Disease Control and Prevention (CDC), and The National Institute on Deafness and Other Communication Disorders (NIDCD).