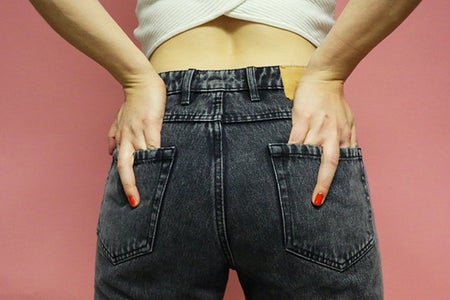 Molly Longest / Her Campus
10 Tips for Selling on Poshmark
For college students balancing a busy schedule, it can be difficult to find time for a job. Poshmark is a website that eliminates this problem with a platform for selling new and used items to other Poshers. As a Posher for over three years and a top 20 percent seller, I've found that the app is the perfect solution for cleaning out items from your closet. This platform is an easy and efficient way to sell clothing, accessories, shoes and makeup that are no longer in use. Though it takes time to navigate the ins and outs of Poshmark, learning how to communicate with buyers and building a unique brand can be done by following these tips.
1. Take quality cover shots! 
A cover shot is the first photo Poshers see when looking at a listing in your closet or scrolling through their daily Poshmark feed, so make it count. 
•    Lighting is key: Natural light or even artificial light that makes the photo quality more aesthetic
•    Use stock photos if your photo taking is not too great: Post images of the actual item, following the cover shot
2. Listing titles MUST be creative
The title of your listing should entice Poshers to click on your listing and even your closet! If you are selling a newer item with or without the tags, try to find the items actual product name so Poshers looking for something specific can find your listing.
Example: Lululemon Wunder Under High-Rise Leggings 25"
3. Descriptions are EVERYTHING!
Descriptions go hand in hand with the title: they must be relevant, consistent, and descriptive.
•    What to include:
1.    Brief description of the item's condition
2.    Size(s) and dimensions (if you're selling clothing)
3.    Color(s)
4.    Whether the price is negotiable or firm
5.    How Poshers can communicate with you if they are interested
Example: 
New/Used leggings, in great condition! No visible flaws. 
Size: 6 / 25" Leggings
Color: Light Pink
Willing to negotiate the price! 
Please comment down below before making an offer on the leggings.
Thank you! 
4. Proper Posher etiquette 
When communicating with Poshers through the comments section or direct message, use kind and concise language. Be sure to respond quickly to accept or decline offers (OR SOMETHING LIKE THIS).
5. Consistent style 
Branding is everything! Show off your style and aesthetic by having a colorful and consistent theme to your closet. 
•    To keep your closet consistent:
1.    Use the same lighting and set up for photos
2.    Make a template for your descriptions to maximize clarity
6. Setting the price 
Since Poshmark takes 20% of your listings that are over $15, it is important to price your products reasonably. As a Posher, I usually mark up products 40 percent to account for any offers and create room for negotiation. The pricing is really up to you as a seller, since it is your platform and items. When determining the price of your item, make sure to consider the condition, original price, and what buyers would be willing to pay. 
7. Shipping
One of the most important things on Poshmark besides Posher etiquette is shipping! The speed of your shipping and packaging method can make or break your reviews from buyers. Reviews are what make other Poshers feel safe and comfortable enough to buy items from your closet. Essentially, it builds your credibility. 
•    Important things to do when shipping packages on Poshmark:
1.    Packaging: Buy poly mailers to ship your listings in; they are adhesive so it minimizes expenses for things such as packing tape. 
2.    Ship as quickly as possible! Poshers prefer to receive their package within 2-3 days.
3.    Package your items nicely because they are part of a Posher's experience. They will include poor packaging in their review!
8. Include EVERYTHING in the photos!
Poshers like to see every inch of the item(s) they are buying, including any flaws, tags, and texture. If you are selling clothing, Poshers typically like to see what the item looks like on, so be sure to take photos of you styling that article of clothing. 
9. Posting listings to Poshmark parties 
There are at least three to four daily Poshmark parties on the platform. The parties' purpose is to allow Poshers to share their items to a party pertaining to a specific brand or item(s) they are selling. Sharing your listing(s) to a party allows your item(s) and even your closet to gain traffic from other Poshers interested in whatever items the party is being hosted for. These parties occur at different times throughout the day, so be sure to watch out for when the next one begins.
10. Become a Poshmark ambassador 
Becoming an ambassador for Poshmark can be crucial to improving your brand as you gain access to Poshmark events, an exclusive newsletter, new followers and a chance to become an online party host. To become an ambassador, you must meet the following criteria:
•    Engagement: sharing over 100+ listings from new Poshers, get 7,500+ shares on your listings, and share over 500 community listings within the past 30 days.
•    Be in good standing with Poshmark: are you following the rules?
•    Sales/Listings: You are required to have made at least 15+ sales and 50+ available listings in your closet. 
•    Rating/Shipping: Average 4.5 star rating and an average ship time of less than 3 business days. 
•    If you meet these requirements, then you are eligible to become a Host!
Although there's no formula for being a successful Posher, these tips are guidelines to building your brand. The Poshmark app is available for Apple and Android devices.