Whether you're in the process of downsizing your closet or just looking for new ways to experiment, nothing is more versatile than the white t-shirt. If you have one, then this article may help you experiment with different ways to wear it! Some may be familiar, some may be new, but the most important takeaway is that filling your wardrobe with versatile pieces can create new and exciting possibilities!
The leather jacket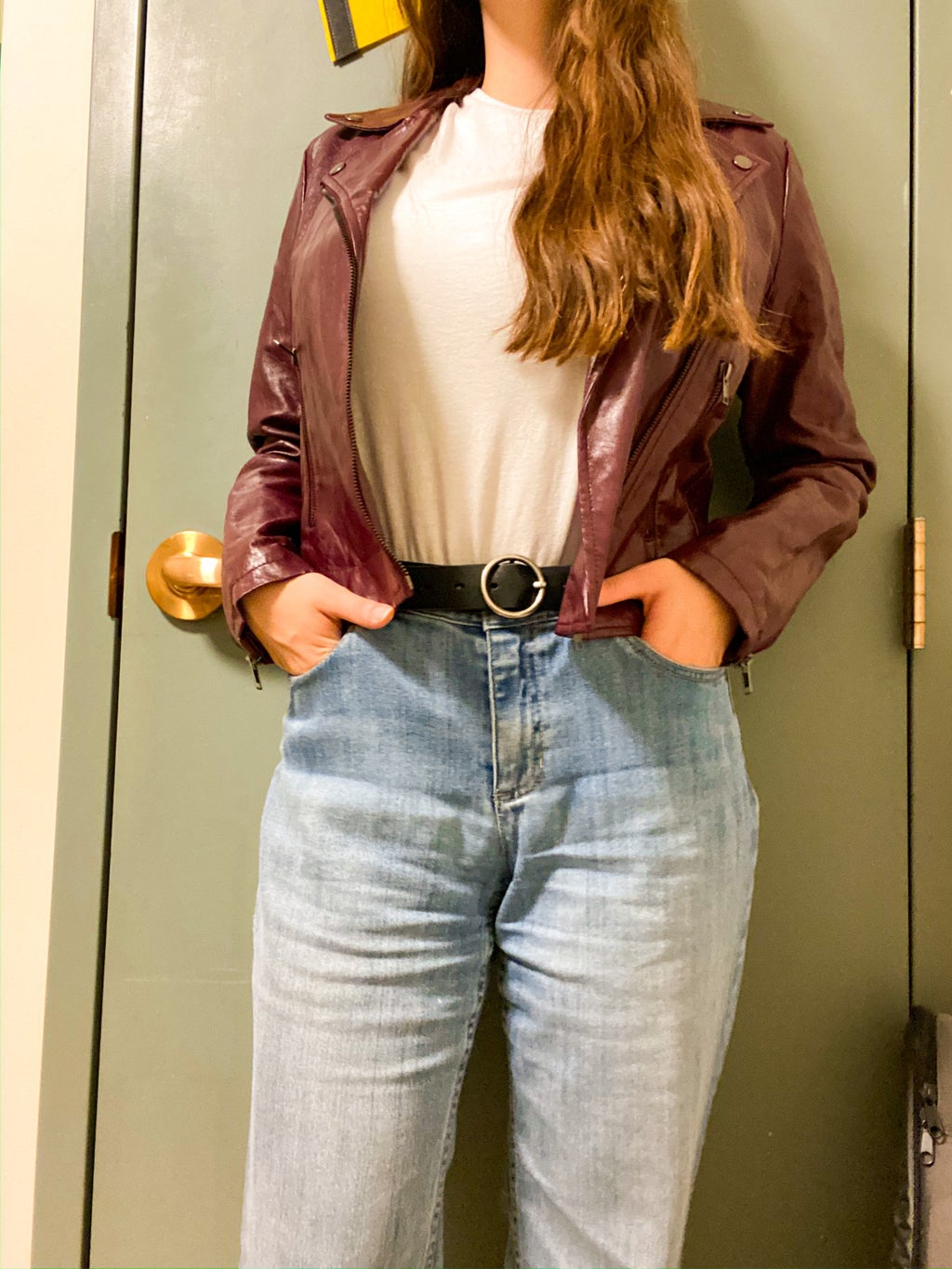 This one is quite simple really. If you're feeling some ~ Danny Zuko vibes ~ then this might be the outfit for you. It's also incredibly easy – just throw on a leather jacket on top of your white t-shirt and you too can rock some serious greaser vibes.
The neck scarf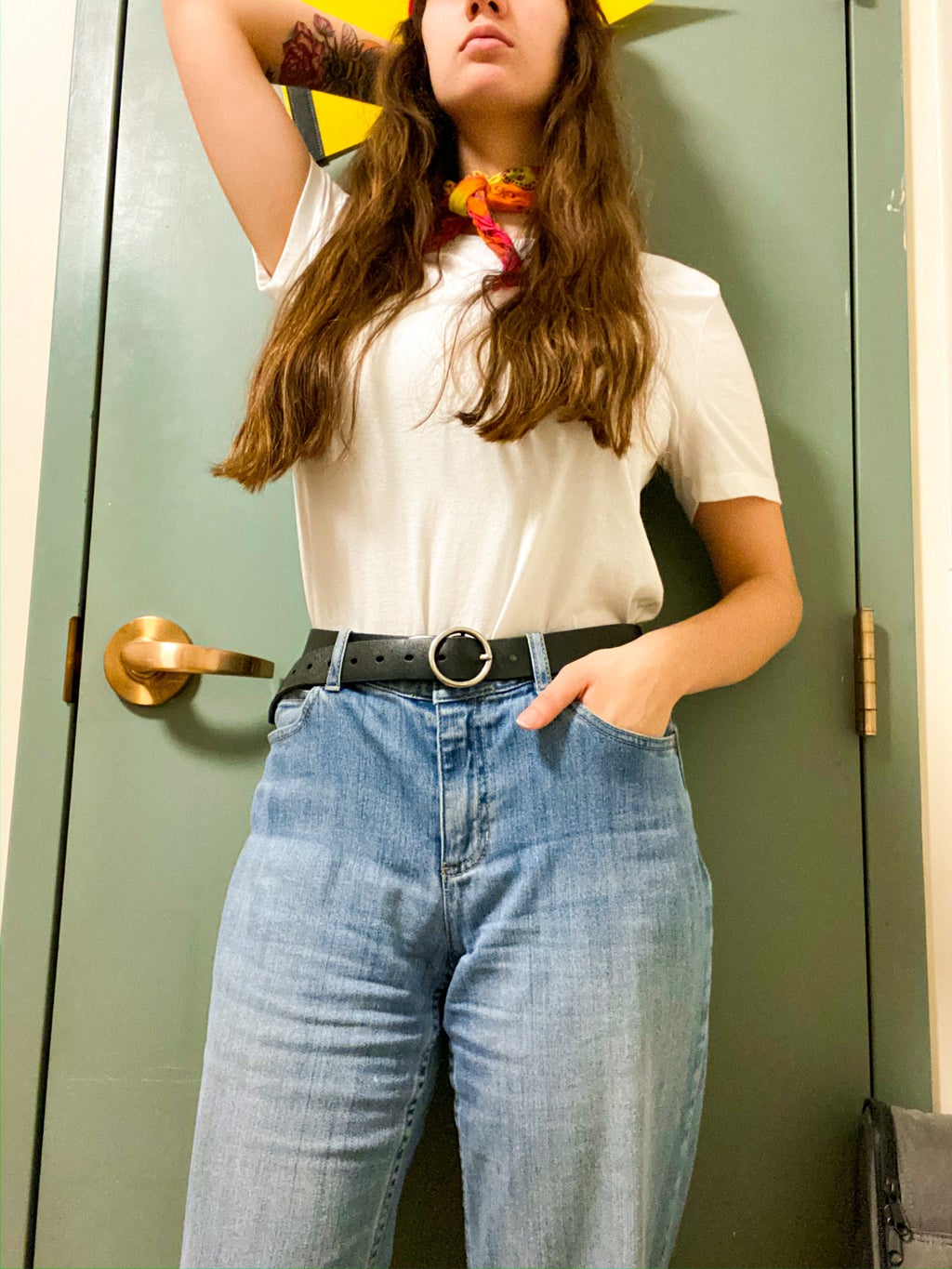 These have been in style a lot recently (Madewell has some gorgeous ones), and it's a great way to spice up a basic outfit (like a white t-shirt)!
The turtleneck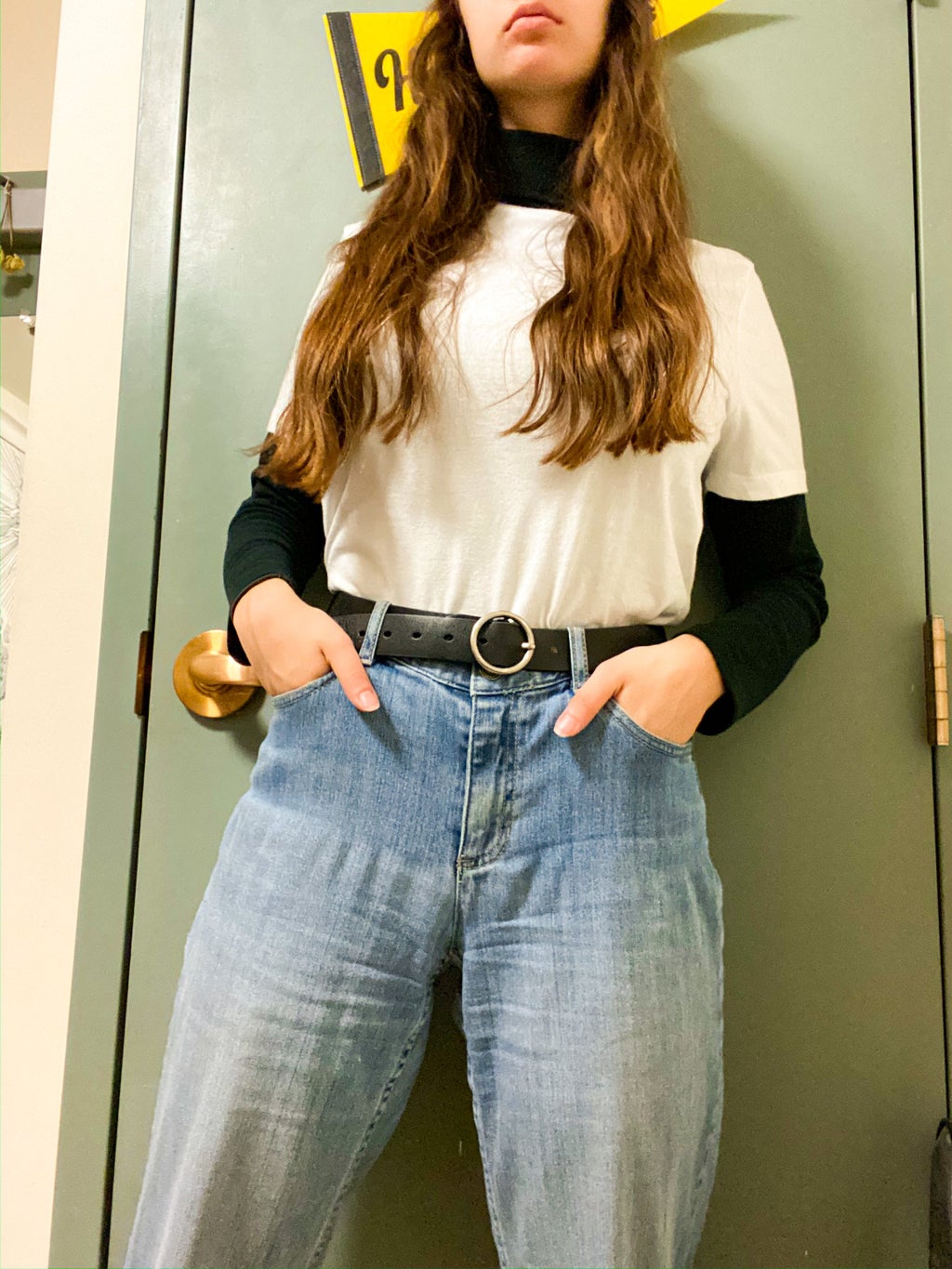 Okay, this outfit gives me minor e-girl vibes. Add some jewelry and this is a certified Look at almost no effort to you!
With a blazer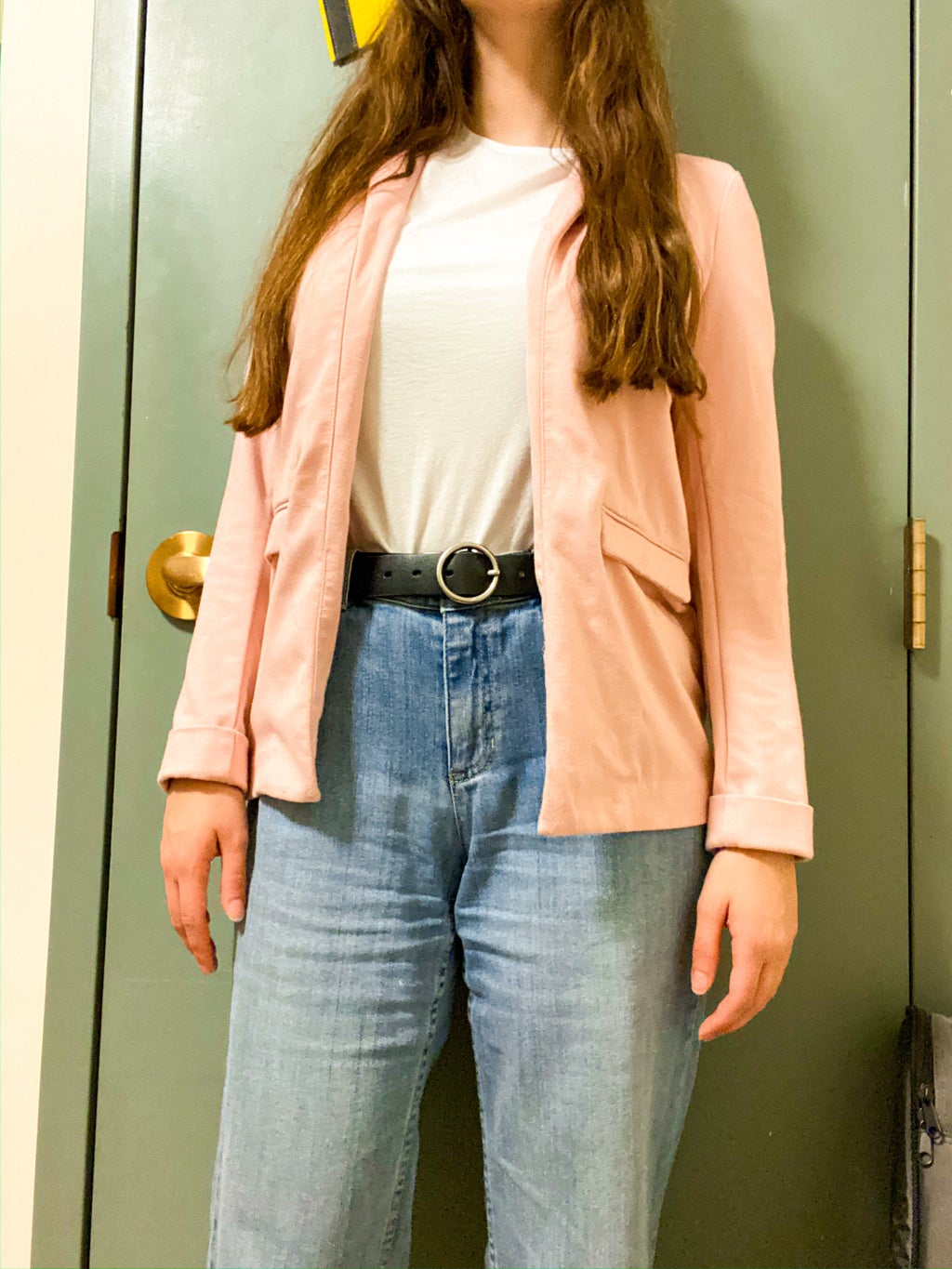 This takes business casual to a whole other level. You can be both professional and comfortable with this combination! Sometimes a button up and a blazer is just too much.
Focus on the bottoms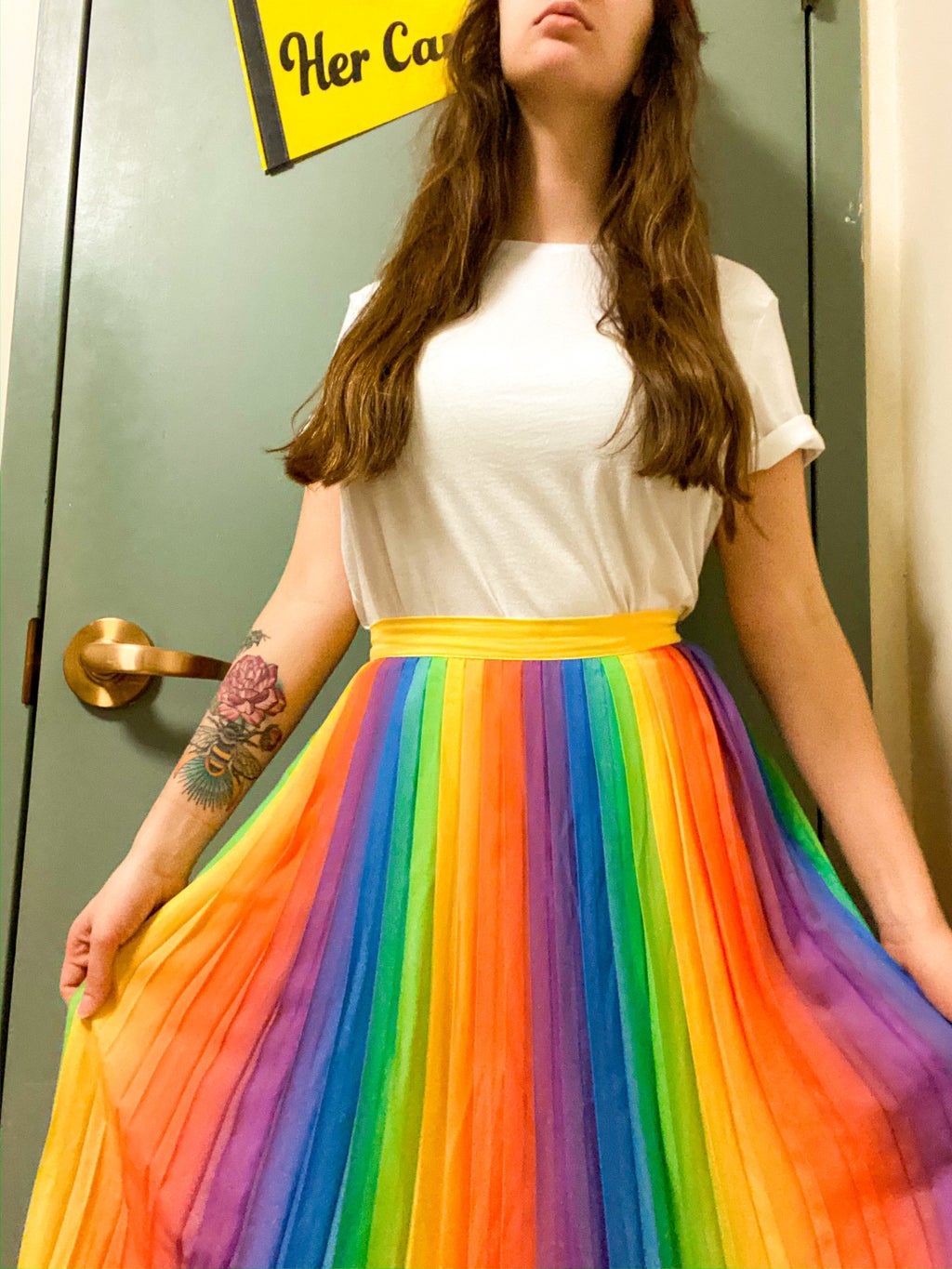 Have some fun striped pants or a cute skirt? Maybe even just some certified-Extra shoes? A plain white t-shirt can be the perfect base for that outfit! It's essentially the reverse of blue jeans with a fun top.