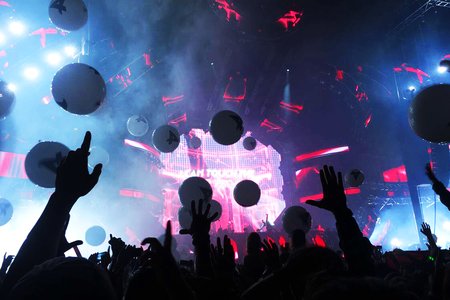 Lindsay Thompson / Her Campus
Why YOU Should Be Listening to The Weeknd
Throughout my entire life, I have always loved music. I listen to many different artists and genres of music, especially since growing up my dad listened to rock n roll, and my mom would listen to artists like Billy Joel and Brian Adams. I'm always on the lookout for a new artist to listen to and during my freshman year of college, my best friend introduced me to an artist called The Weeknd. I began to listen to his music more and more, his new and old music. These are some of the reasons why YOU should be listening to The Weeknd.
After first listening to his music, I thought his voice sounded similar to Michael Jackson, who is one of my favorite artists. His voice is very different than other artists, which is one of the things I enjoy the most about his music. If one of his songs is playing on the radio, I can tell right away that it's The Weeknd.

In his songs, he sings about his relationships and the situations he has gone through in the past. Many of his songs are about his exes and how he's felt about his past relationships. It's helped me get through things, because mostly of them are relatable!

Music can help relieve stress from school, work, or anything else in life you might be stressed about. Some of his music is upbeat, so I made a playlist of calmer music to listen to when I'm stressed. Listening to The Weeknd's music helps me relax after a long day and maybe it'll help you relax too!

4.

He Turned His Life Around

Abel didn't grow up living a luxurious life or in a famous family. His family immigrated to Canada a bit before he was born, and his dad was never around. He shoplifted, got into hard drugs at a young age, and didn't graduate from high school. One weekend he decided to leave it all behind, which is how he came up with his stage name The Weeknd. Since he uploaded his first few songs online in 2010, his popularity has soared. His story is uplifting and proves that working hard and doing something you love will work out in the end.
There are many other reasons why I love his music, but hopefully you're able to enjoy his music like I do!