Why We Should All Be More Like Jackie Burkhart in That 70's Show
No matter if you watched the show while on the air, or whether or not you remember the 70's yourself, That 70's Show is full of characters and moments we can all relate to. With all those characters, there's one girl who we should be striving to relate to more: Jackie Burkhart.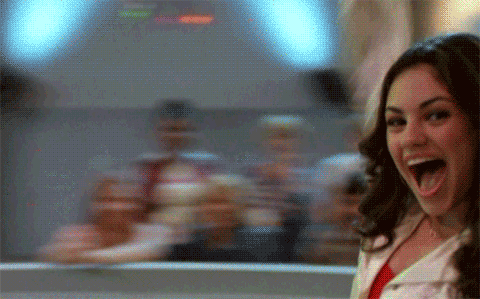 via GIPHY
Now, hear me out. I know Jackie might not be the first character you think of on that show that's particularly feminist or someone to model yourself after, but for all her faults, there are certainly some parts of Jackie we should all be incorporating into how we think.
Jackie is her own biggest fan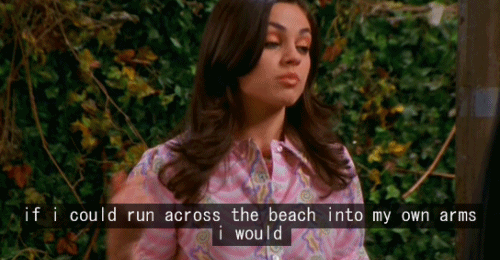 via GIPHY
Whether you're looking to advance yourself in your career, or just be all-around more confident, every girl should learn how to be her own greatest advocate. Humility is overrated! While being humble is nice, we shouldn't be devaluing ourselves or selling ourselves short for fear of being too conceited. And being conceited certainly isn't something Jackie's worried about - she's a self-proclaimed "genius" who always believes she's beautiful and worthy of finding love. This is a mentality we should all practice!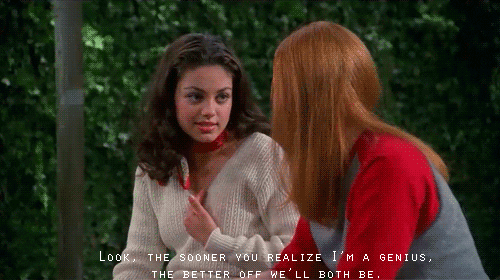 via GIPHY  
She practices self-care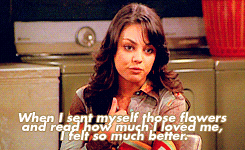 via GIPHY
Not only does Jackie love herself, the girl knows how to take care of herself! While sending yourself flowers might be a little more extra than most of us might go, it's important to know to pick yourself up when you're down in a method that makes you happy. If what you do is have roses delivered to your own address, well, you're in good company.
No matter what, she never lets anyone keep her down for long.

If you watch the show, it's no secret Jackie's the butt of a lot of jokes. Who isn't on That 70's Show? She also gets cheated on multiple times throughout her relationship with Kelso. Besides the fact that the quote above is immediately followed up by a plan for revenge, Jackie brushes most of the disparaging remarks and tough situations right off her shoulder. She's way too secure in herself to stay knocked down for more than an episode or two!  
The girl knows herself!

In spite of everything in this article, there's no doubt Jackie is a character full of faults, a streak of meanness, and an "annoying voice." But you know who knows this better than anyone else? Jackie! Being an advocate for yourself also means knowing your own faults and shortcomings. Whether you try to work to improve them, or just wear them on your sleeve like Jackie does, it's important to know the positive and negative aspects of your personality.  
Jackie Burkhart is no perfect character or feminist icon. Half of her humor in the show is based on the fact that she can be a terrible person sometimes. But we shouldn't be afraid to pull some inspiration from her either! If you can be a smart, kind person with the unwavering self-confidence of a Jackie Burkhart, you'd be unstoppable!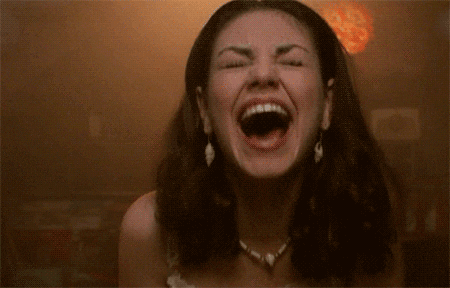 via GIPHY