There are a lot of things I can think of that can go wrong in college – failing a test, setting the fire alarm off in your dorm, getting written up, or even running out of money on your meal plan. But, losing your childhood pet, that's got to be up there with one of the worst. 
We got Doodle, the Goldendoodle, when I was 13. In the few years prior, our family had a change in dynamics, which made this new pup the light at the end of the tunnel. If you ask any of my closest friends about my relationship with Doodle, they will instantly be able to relay to you the love I had for him.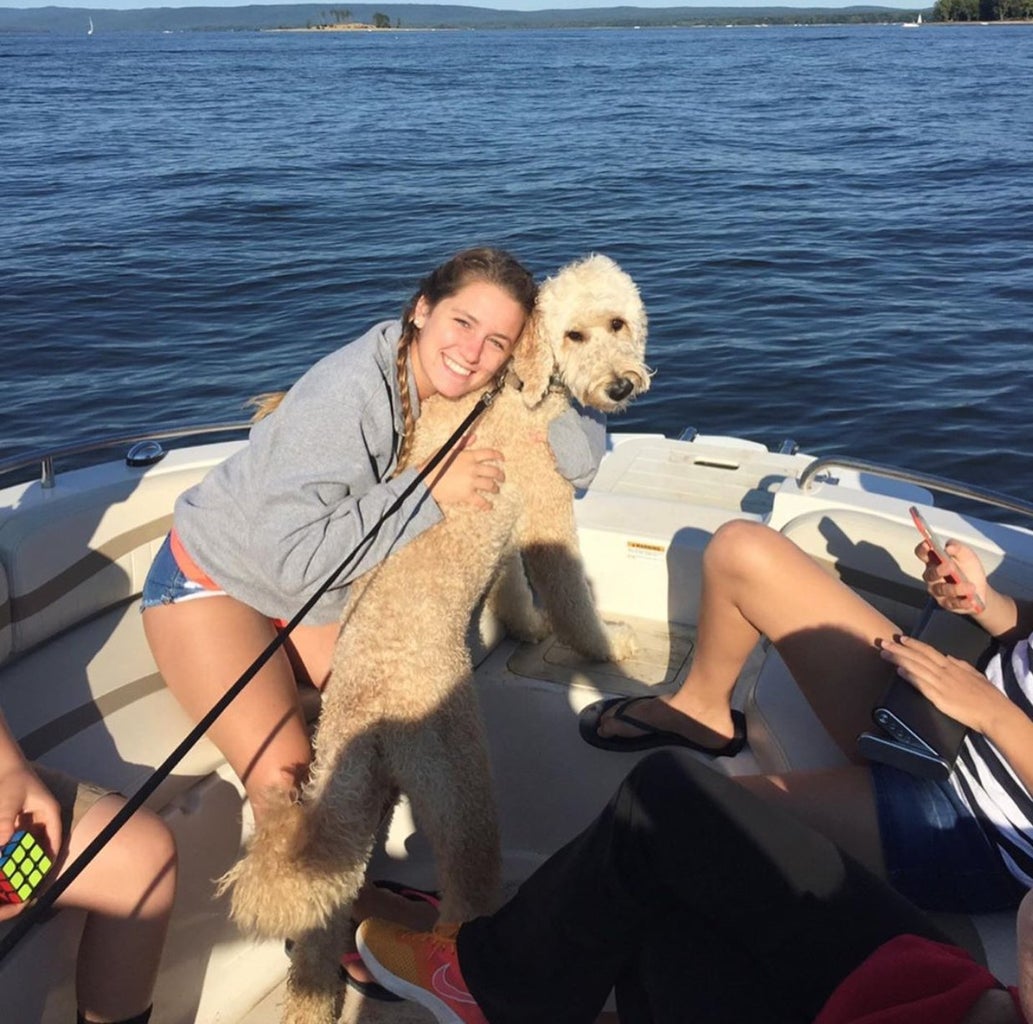 I would often refer to him as my best friend, who would voluntarily "shake" just to hold my hand. Although he never grasped the concept of wind, or learned the game of fetch, we loved him anyways. All of the love Doodle gave his family was undeniably reciprocated to the fullest extent.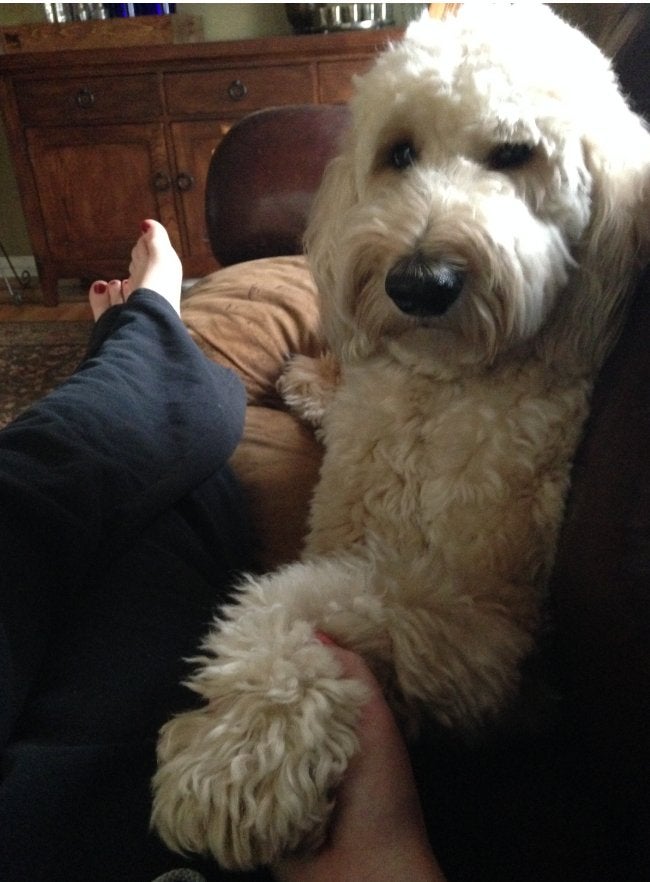 Fast forward seven years, Doodle developed a terminal hole in his lung. You can imagine the intense pain accompanied with such a sudden loss of an important part of my childhood. After an extended period of grieving I came to the conclusion that childhood pets aren't meant to move with us into adulthood. Their purpose was to provide us with love and support through the ups and downs of growing up. 
In any event, it is important to focus on the good. As I move forward in the last couple semesters of college, I will be thankful for the memories I shared with Doodle. 
One of the most memorable things about Doodle was all of the weird positions he would lay in.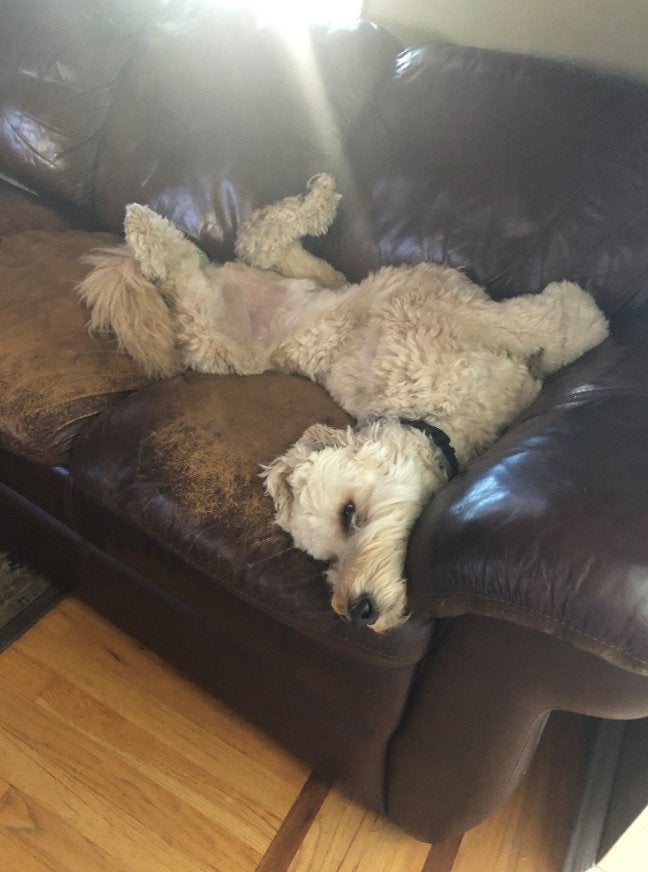 Image Source​
When he wasn't claiming a spot on what is now known as "Doodle's couch", he would be at the door waiting for us to take him somewhere. Whether you said the "w" word, or had your suitcase out for the lake, Doodle was coming too.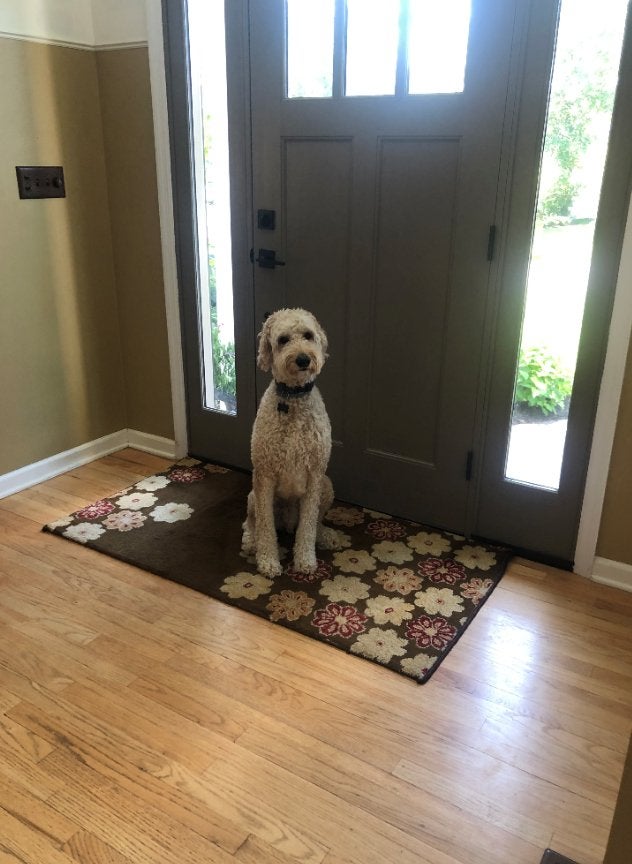 Image Source
Although Doodle was not fond of car rides, he would take the risk of tosing his cookies as opposed to being left at home. A stop at the gas station, a rest area, or even to get ice cream, would give Doodle the chance to sit front and center – just where he liked it.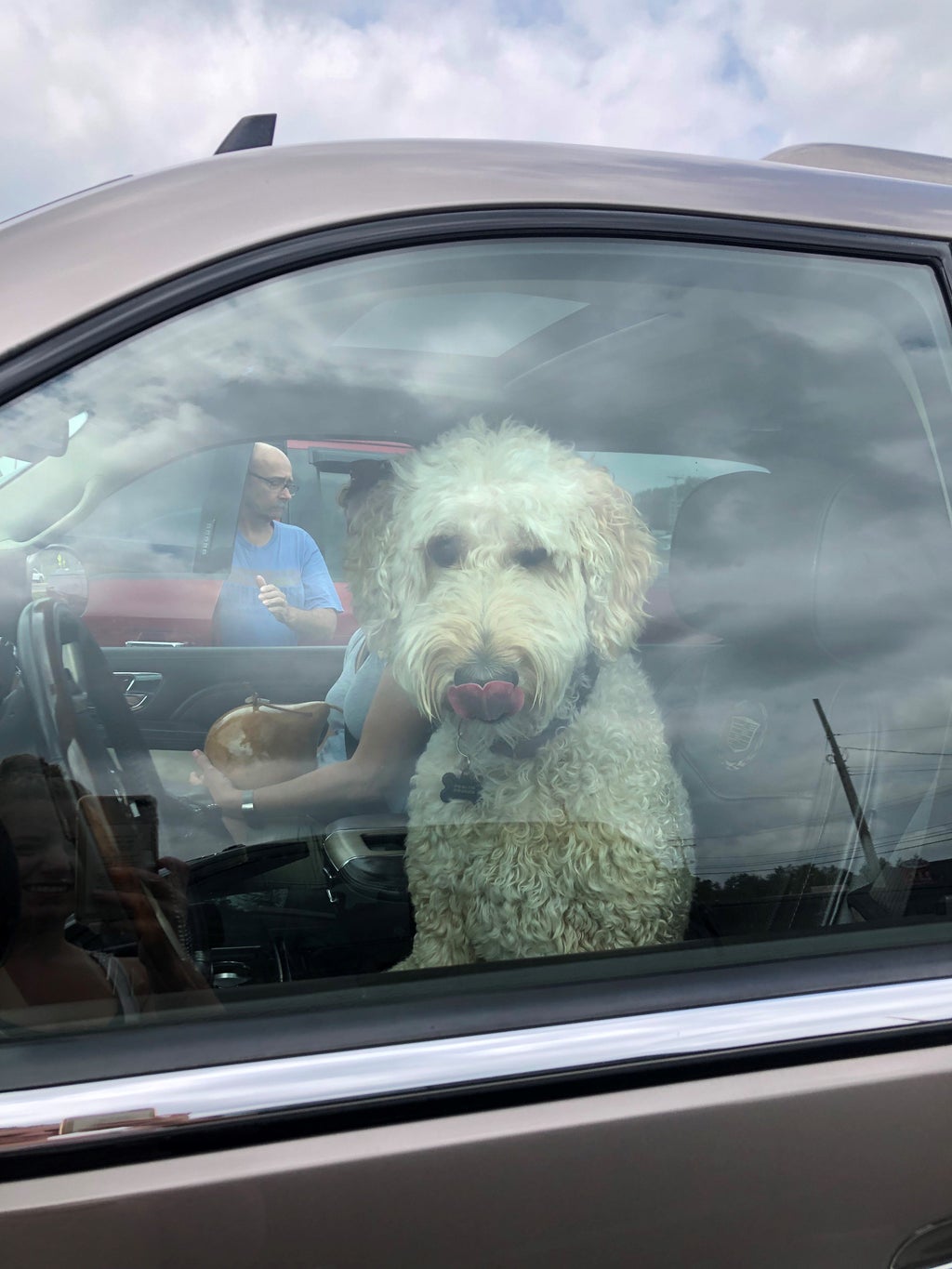 Image Source
When driving with Doodle, if you were to turn onto Kunkle Point road, he would instantly start wagging his tail. He knew he was at his favorite place in the world – The Great Sacandaga Lake.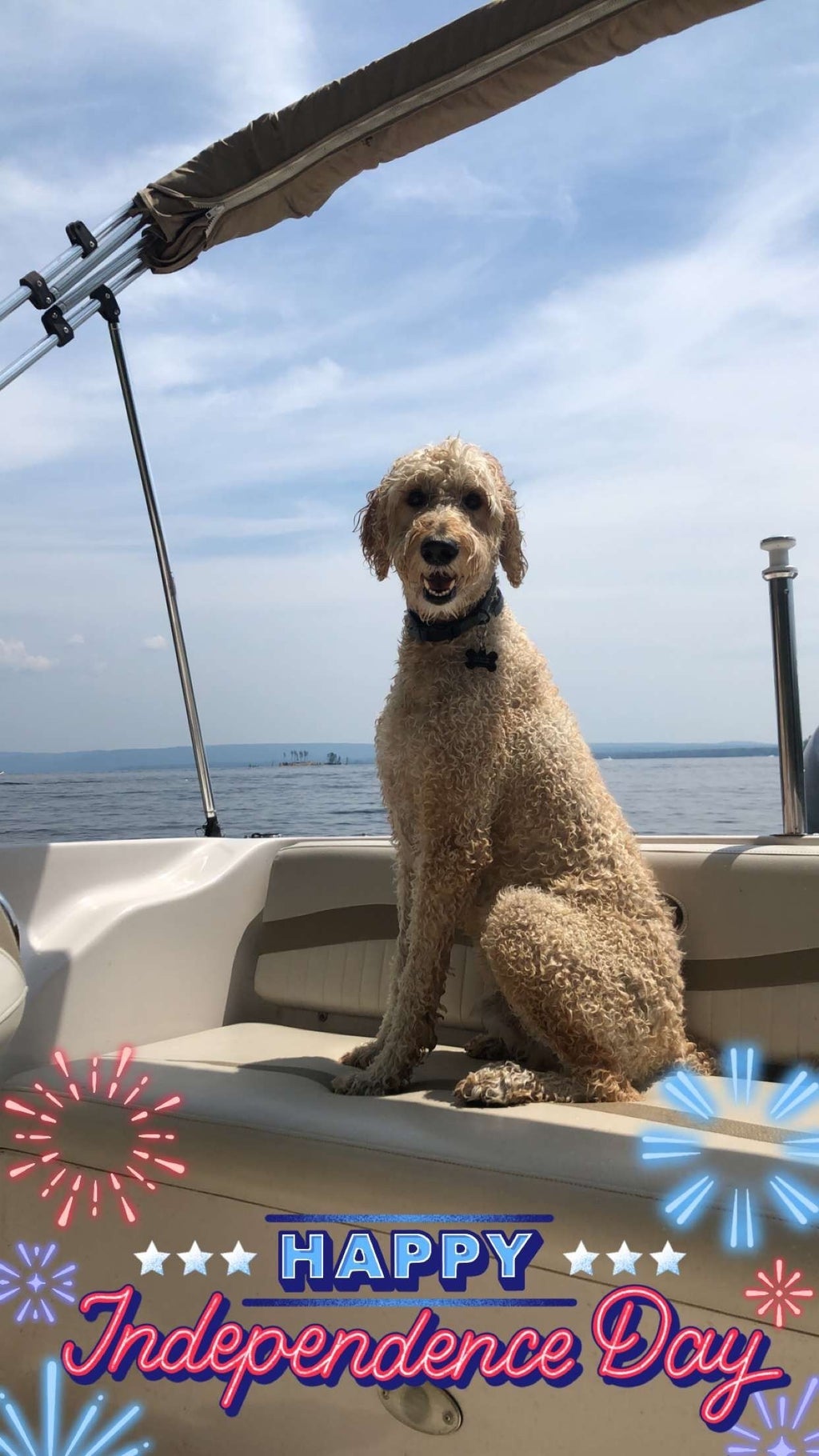 Image Source
Someone once told me they would not get a pet, because of how attached you can get to them. But, in my opinion, no matter how great the pain of losing that pet is, the memories you share with them will forever outweigh the grief of losing them.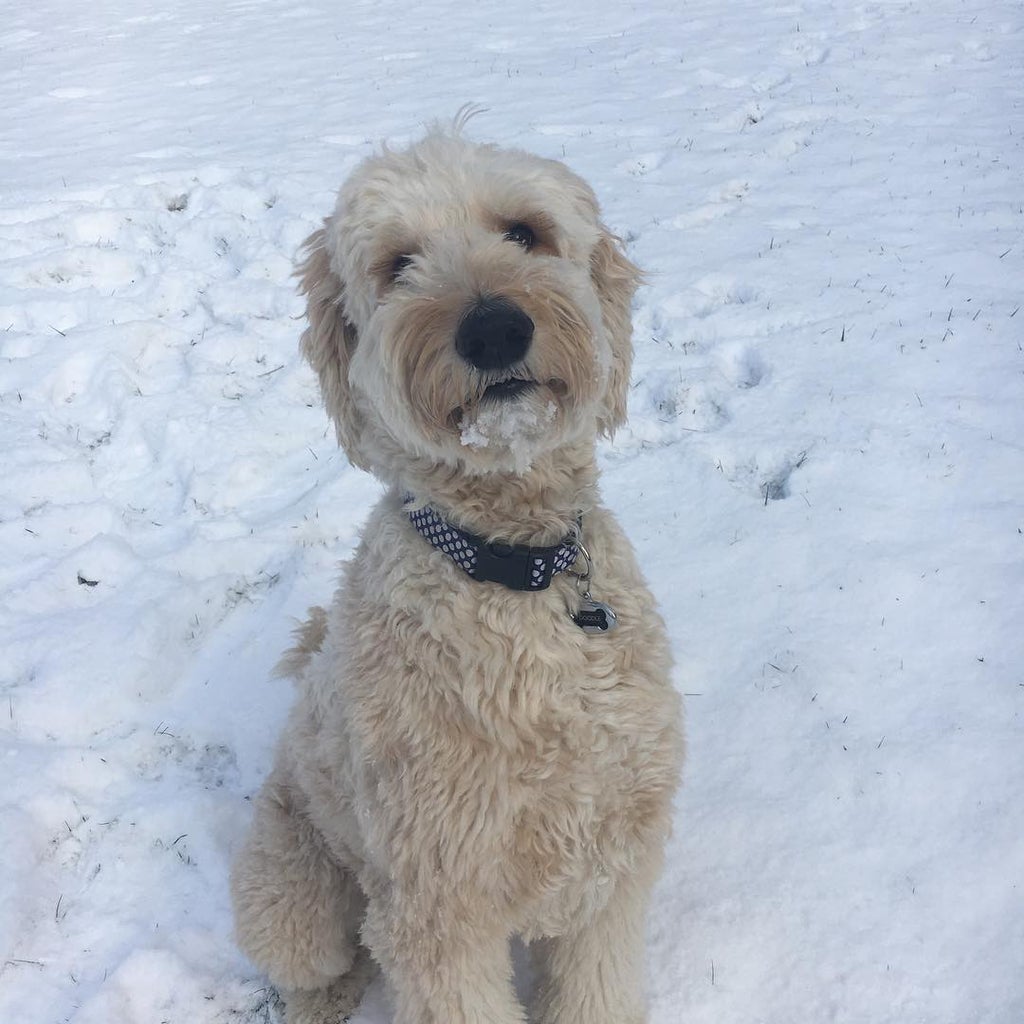 To see more of Doodle check out @doodle.the.golden.doodle on instagram.