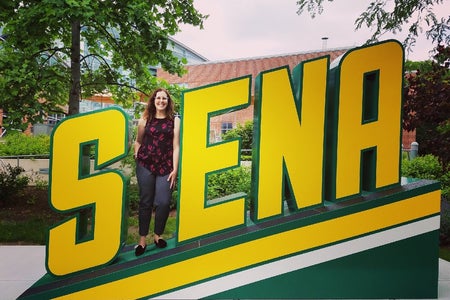 Photo by Kimberly Preiksaitis
Siena College Professor Spotlight: Kimberley Preiksaitis
Professor Kimberley Preiksaitis is a marketing professor here at Siena College. She has worked at Siena since 2018, and is originally from Canada. She had travelled a long way for work, but had loved every second of it. Growing up in a small town, she has always been a competitive person, especially academically. She was my professor in 2019, and I loved having her as a teacher. She was so energetic in class which made class more entertaining and made me actually want to learn the material. She always pushed me to do my best work, and I am sure other students will say the same thing. Professor Kimberley Preiksaitis truly makes her classes enjoyable and memorable.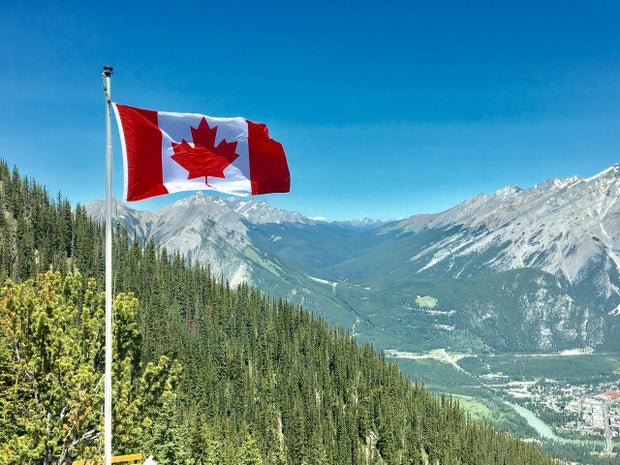 Photo Courtesy of Pexels Her Campus Siena: Where are you originally from? Give us some general information about yourself.
Kimberley Preiksaitis: I grew up in a small area of Nova Scotia that had a population that was less than Albany's. I was a competitive student. I was one of the three people who had left the area for school. I attended a college in Queens, a competitive one, that a guidance counselor had told me not to pursue, which made me want to do it more. I got a scholarship, and being from a small town, it was a huge deal for me. After I graduated, I moved to Toronto for about a year and worked as a consultant, which is a competitive occupation. I realized that this wasn't for me, so I decided to return to Nova Scotia and got an advertising job, where I worked for two years. I then went to graduate school to pursue my masters at Queen's University, the same place I got my undergraduate degree at. I then stayed here to complete my doctoral degree, which all together took around six years. This allowed me to be in the classroom for the first time, research some of my interests and travel to conferences all over.
HCS: What are some interesting facts about yourself?
KP: I am left handed. I always find it interesting to see which of my students, if any, are left handed as well. I like to read and do crafts also. I have also been taking pottery classes during the last couple months. There are only a few of us in the class. We have made some bowls and cups, which is challenging, but I like it.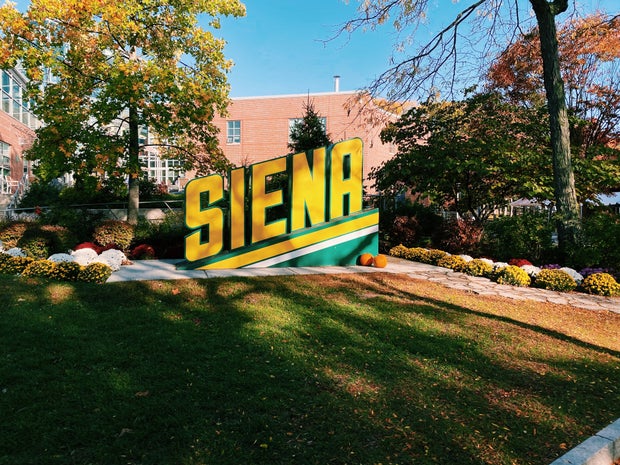 Original photo by Jessica Dery HCS: How did you become aware of an open position at Siena? Why did you choose Siena?
KP: I interviewed several places, not just Siena. Flexibility is really key as an academic, because you have to be willing to go where the jobs are. I used to come to New York when I was in school and hike up in the Adirondacks, so I knew the general areas, but not specifically Siena. I thought it was interesting that Siena was a Liberal Arts College, because we don't really have that in Canada. There are smaller schools like Siena in Canada, but not Liberal Arts ones. I also loved the student to faculty ratio and how it was low. For my first interview, it was a virtual interview, and we had very bad internet connection, so I thought it went horribly. Siena ended up contacting me again and asked me to come in for a second in-person interview. Once I was on the campus, I knew I would love to work here. I like how all of my meals for the day were on campus, and I was not taken off of campus. It was all so personal and I loved the sense of community Siena had. 
HCS: What is the most interesting part about your job? 
KP: I love how teaching allows me to get paid to learn. I get to create knowledge and this is really what drives me to do my job. I also like how I have summers off, so it allows me time to do my research. I love talking to consumers and figuring out what drives them. I get to ask them questions and learn what makes them do what they do, and how they do it all.
HCS: What is it like working in the Marketing department at Siena?
KP: It is a very collegial atmosphere that is friendly and fun. There is a lot of mentorship in the marketing department. There are professors that have been there a long time, not just as few years like me, and they like to pass on any knowledge that they can. We are all very driven to maximize student opportunities here on campus as well. We always help students as much as we can.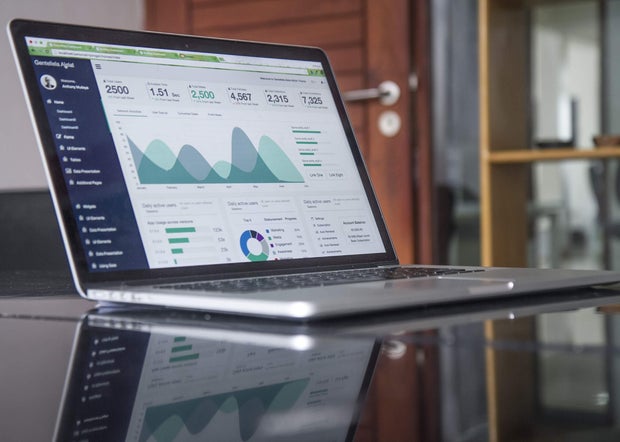 HCS: How have you adapted to teaching courses during the pandemic?
KP: I never imagined buying a tripod and recording myself for classes. I have really been asking my students for a lot of transparency and have been striving for consistency. There have been so many changes everyone has had to adapt to, and asking my students for their feedback allows me to learn and gather extra data to help them, as well as myself. I survey my students and this helps me to plan and change what I need to and develop new ground rules.
HCS: Do you have any advice for students at Siena? (Plans for the future, life lessons, anything you wish you had known at our age...)
KP: I have thought about this a lot. I would say always be open to learning something new. Opinions and interests change as you evolve and grow, so it is a good attitude to have. I would also say that time management and planning is useful. Since the pandemic, there are not really natural ways of going places and doing things. If time management and planning are lost, it is hard to adapt and manage time overall. 
I loved doing this interview with Professor Preiksaitis. She is so caring, kind and considerate. She just had such a bubbly and contagious personality that it just puts you in a good mood to talk to her, no matter what it is about. I would like to thank her for taking the time out of her very busy schedule, especially it being the end of the semester, to talk to me and allow me to share her story. I really enjoyed speaking with her and having her in class. She was one of my favorite professors at Siena, and I think her energy and passion for what she does really shows and makes her classes a lot more enjoyable for her students.