In the month of December 2020, Harry Styles, a former member of One Direction, and a current solo artist, was unveiled on the front cover of Vogue Magazine. The article, called "Playtime With Harry Styles," was about his life, as well as his fashion inspirations, and idols as a whole. This isn't the first time that Styles has been on the cover of Vogue. In 2012, he was on the cover of British Vogue along with his former band mates. But what makes this cover, as well as the article itself, special beyond the many other celebrity figures shown?
Styles is the first solo male on the cover of Vogue, and he started the trend with a bang. On the front, he is seen wearing a Gucci jacket and dress ensemble, with a flowy, lace skirt. Throughout the article, he is wearing "feminine" clothing, such as knee-length pleated skirts, blazer dresses, and bright, more feminine colors. As Styles states in the article, "I find myself looking at women's clothes, thinking they're amazing." My favorite piece, of course, will always be his front cover dress. Everything about that piece is beautiful, including the train, the flowy ruffles, the color, and the overall vibe of the outfit. If that dress wasn't worth more than my whole bank account, I'd easily buy that dress for myself. It's simply a masterpiece of a dress. But, I also loved the outfit that he had with his sister, Gemma Styles. The muted fabrics worked well with her stunning cropped dress. This whole portion of the photo shoot screams a cottagecore-couture crossover that should never be forgotten.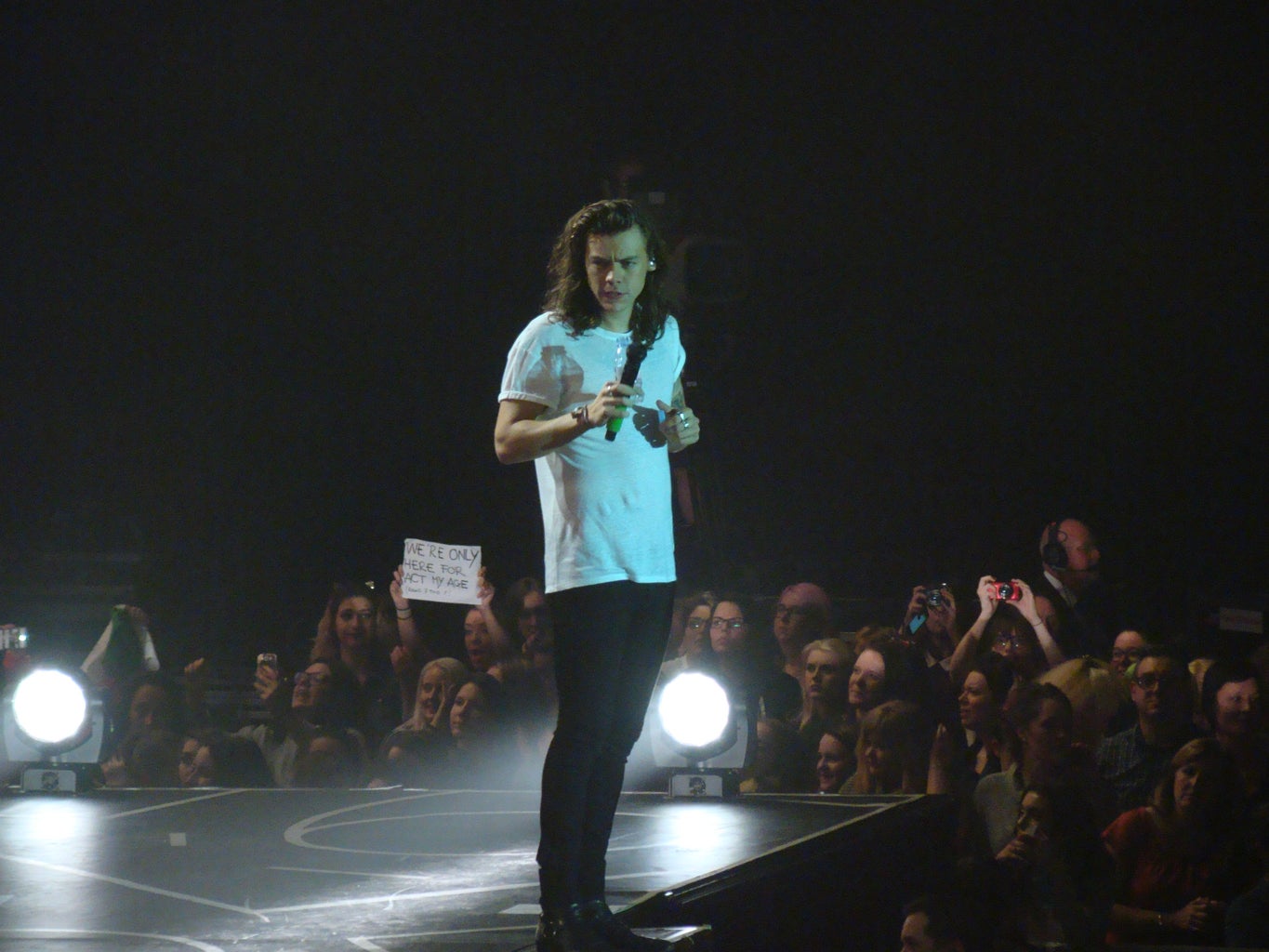 Styles has been a figure of freedom of expression ever since he was put into the public eye. The December 2020 Vogue issue further proved this fact. If you have ever seen — or even attended — one of his concerts, he has always stood by the fact that you should be able to express yourself in the way that you wish. This could be in the ways of love, politics, fashion, etc. As stated by Styles, "I want you to do whatever makes you happiest in the world." He can be seen waving pride flags on stage, speaking out against social injustice by attending peaceful protests, and constantly breaking gender-norms. To many, he can be seen as an inspiration, or a guiding light to self-confidence and self-love. But with all of the love, will always come with quite a bit of hate.
Shortly after the news broke out about Styles Vogue debut, some individuals became outraged, specifically those who lean to more traditional values and principles. The pioneer of this hate was a woman named Candace Owens. Owens, a conservative author and commentator, took to Twitter and Instagram to speak on the issue. As stated on her Twitter account: "there is no society that can survive without strong men. The East knows this. In the west, the steady feminization of our men at the same time that Marxism is being taught to our children is not a coincidence. It is an outright attack. Bring back manly men." But the same people who attack people like Harry Styles, also advocate for extreme freedom. So does this mean that they are selective about what freedoms we should have? 
Many people fought back against Candace Owens and her supporters, including celebrities such as Olivia Wilde, in which she said "you're pathetic" in response to Owens tweet. In response to Wilde's tweet, Owens simply says "you're single for a reason." Many fans also fought back by creating memes of Candace, and of anyone who supported her stance. Though I do not believe in "cancel-culture," I do believe that some of those pictures were slightly funny. The feud ended up being a toxic back-to-back battle between each side trying to cancel each other. To this day, there's still a debate between Styles and Owens' beliefs. But, we did get a wonderful photo of Styles as a result, which said "bring back manly men" as his caption. Way to go, Harry. I'm so proud of you and your constant references to fruits.
As stated by Styles in his song "Golden," "I know that you're scared because I'm so open." The December 2020 issue proved that the world can be scared of abnormality; they're scared of anything other than the regular status-quo. According to centuries-old tradition, men need to wear suits or work clothes,  and "manly" colors, and women have to wear dresses, skirts, and "feminine" things. The world is scared for the ones who are open. Harry Styles has not only opened the world to a modern way of expression, but has opened potential to the millions of people who have always wanted to be free in this perspective, but never felt like they could do so. But, you don't have to believe what Styles believes; I do believe that you should never infringe on someone's livelihood and happiness by doing so, though. Although there will always be critics of new ways, love and expression will always win. I will proudly wear my Harry Styles merch, specifically a shirt with Styles Vogue dress silhouette as the focal point. I have never been more proud of him, and the many others who want to follow his footsteps. Styles' December 2020 Vogue issue sparked a topic that has long been swept under the rug: the true freedom of expression.