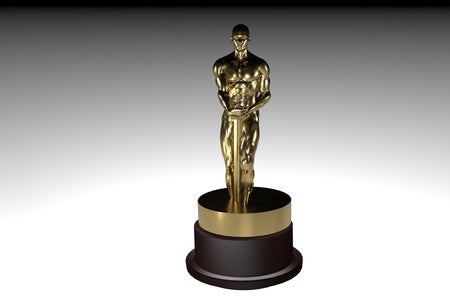 The Inside Scoop on Academy Award Voting
Film awards season is officially behind us, which means that any bent-up feelings you may have about your favorite nominees not getting the awards they deserved can officially die down until next year. Still though, don't you ever wonder how they get chosen in the first place? What makes that actor/actress so deserving? Who are the people responsible for your heart wrenching disappointments? Well, while I can't speak on behalf of some of the bigger academies, I have the inside scoop on the awards that give the power to the (well-qualified) people - The SAG awards!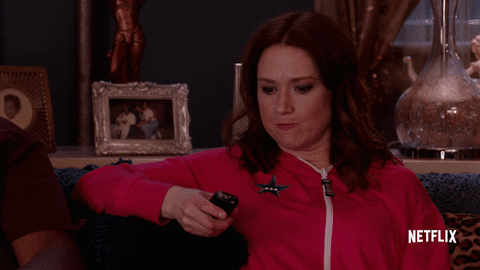 Netflix / Giphy
For those of you who may not know, the SAG awards, or the Screen Actors Guild Awards, is an award show just like the Oscars or the Golden Globes. What makes SAG different, however, is that the "academy" that votes for them is made up of fellow unionized actors and actresses, such as my mom! The union either gives my mom temporary online access, or sends her films and TV shows on DVD in the mail, that she has to watch and then vote on. This occurs every December through January (which thankfully for me, aligns perfectly with our winter break), so I've experienced the whole process right alongside her for years now.
What is extremely hard to distinguish between, especially being an outsider such as myself, is wanting to vote for someone just because you like them as an actor - because of the weight their name carries - or truly because they deserved it. Oftentimes, underdogs and up and coming actors get overshadowed in comparison to their fellow A-list celebrities. Sometimes a series or franchise will also have this effect. People fall in love with a show or storyline and may feel that the actor playing their leading role will deserve the award because of it. While many times it is the actor's performance that drives the plot of the show into the viewer's hearts, sometimes the writing is just written so well that it sets the actor's performance up for success. In that case, use that vote towards best screenplay, and give the vote for best performance to someone more deserving.
Going off of that, the most difficult roles to vote for, I've found, are those of actors playing roles in a series or movie about a specific famous person. In cases such as these, it is challenging to decipher whether that actor is doing a good job of emulating another person, or if they are, in fact, embodying that role. What I've learned from going through this process with my mom is that it is more difficult to bring to life a fictional character who's never been seen, than to bring to life a person who has already lived to tell their tale. The job performed by the former, then, carries more weight than the latter.
Nevertheless, the voter's job is never easy. Every voter is going to have a difference in opinion on who they though had a better performance, especially because each nominee is going up against a group of extremely talented people, all of whom deserve to be nominated for their work. The beauty of the SAG awards is that the integrity of the voting process remains the most intact by eliminating most of the politics and Hollywood influence of many of the other academies. Power to the people!
Giphy