How to Black Friday Shop the Right Way
Black Friday is a very exciting time, but it can also become overwhelming in a matter of minutes! If you don't have a strategy in place, you are more likely to miss the hottest deals. On the basis of this alone, below I've listed seven strategies that will ensure you have a smooth yet successful Black Friday experience.
1. Plan Ahead
Before you go out on Black Friday, it is important to know exactly what you are looking for! This way, you can keep track of who receives what and creating an organized method for your shopping helps you to avoid duplicating gifts or missing out on anyone. If you haven't made plans and don't know what you want, it will be tempting to spend money you don't have on items you don't necessarily need. The experience will likely be filled with exhaustion, impulse buying and possibly growing regret!
2. Consider Alternatives and Substitutions
On Black Friday, items sell out extremely fast so it is a very good idea to think about what alternative items you might want to substitute for items you're seeking. Chances are, you won't always get the items you've planned to buy, especially the extremely popular items.
3. Hit the Shops
After you've done the planning and you have your map, head to the stores with confidence! Make sure you avoid sleeping in because the early bird definitely gets the worm on this day. Most people are up and out of the house before dawn due to the fact that most stores open much earlier than usual.
4. Have Your Game Face On
You can't be a wuss and think that you have a fighting chance among the bargain shoppers on Black Friday…You need to assert yourself politely but be careful – some people will elbow, kick, pinch, anything it takes to get a limited time bargain. With that being said, choose your battles wisely – it is only shopping after all and should not be treated like a "do-or-die" life choice. If you don't like people's behavior, don't push your luck because bargains aren't worth bruises.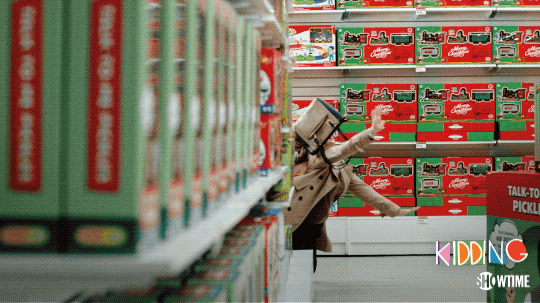 5. Keep Your Sanity Intact
If you feel yourself getting too stressed, it is time for a reality check! While participating in an orderly and considerate way can reap you benefits, behaving like it's a battle to the death is neither civil nor sensible. If you feel upset, exhausted or angry with fellow shoppers, it is likely that your body is telling you it's time to go home! Moreover, if the entire idea of shopping maniacally really perturbs you, participate in Cyber Monday instead. It is not without reason that Cyber Monday is not celebrated when the craze of Black Friday shopping takes over the population!
6. Weigh The Pros And Cons Of Online vs. In-Store Shopping
If you know you can't handle the crowds in-store, online shopping very well might be the next best alternative. However, online shopping can come with a few drawbacks: short-lived, a lack of inventory and website crashes. On the upside, a store's website may start Black Friday sales earlier than the physical store which can help you get the best price.
7. Watch Out For Final Sale Items
Before making any purchase (especially a big-ticket item), it is important you know whether or not it's marked "final sale." Most final sale products typically can't be returned and the returnable purchases can come with restocking fees that amount to 15% or more. This is why it is important to familiarize yourself with the store's return policy before you buy.