This fall, Her Campus Siena partnered with Garnier! The products came just in time for us to hand them out at Club Fair to new and old members, and promote the wonderful work Garnier and HCS does!
Garnier is environmentally conscience when they develop their beauty products, so you can feel guilty free while using these THREE AMAZING PRODUCTS they sent us!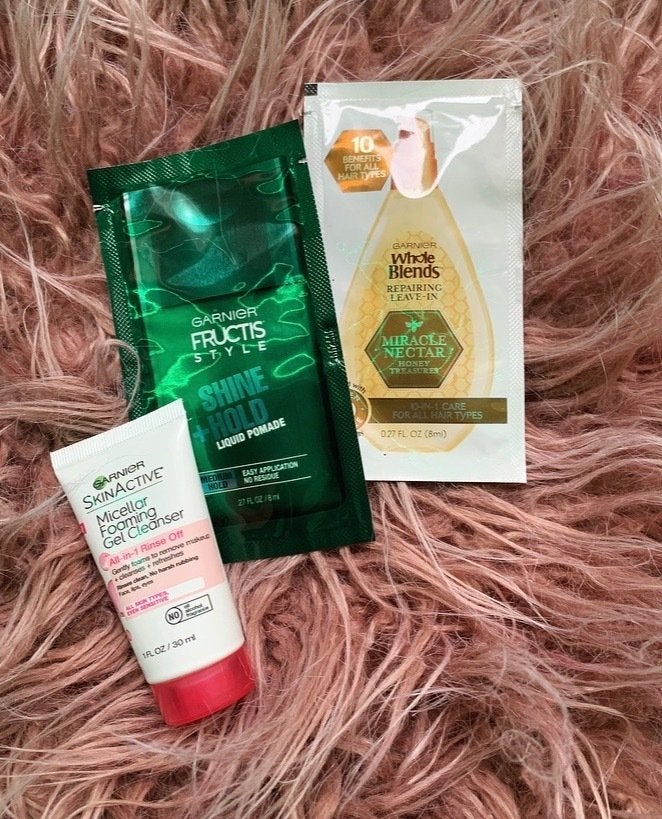 SkinActive Micellar Foaming Cleanser

Her Campus Siena

This all-in-one makeup remover is so powerful it takes off even the toughest makeup…A.K.A that liquid red lipstick we love so much! This cleanser is for every skin type and it helps with mattify skin impurities! Can we stay it's a win-win situation! Oh yeah!

Whole Blends Miracle Nectar 10-in-1 Serum

Her Campus Siena

This 10-in-1 formula helps moisturizes, detangles, and repairs you hair to restore it to its natural softness! Leave it in or wash it out, most women see results in just one day!

Fructis Men's Styling

Her Campus Siena

This isn't just for men! For us ladies, we can use it for a slick back bun! It leaves your hair feeling great without any sticky residue!
We hope you loved these products as much as we do!