Eileen Martino 85', Biology Admin/AHP Advisor
Mrs. Eileen Martino is currently a administrator and advisor for Siena students!
Her Campus Siena: Provide some information on your background when attending Siena and following.
Eileen Martino: I am a Siena College graduate, class of 1985. I majored in Biology. I struggled to find my career path but eventually decided on physical therapy. I graduated from Siena with a BS in Biology and then went on to Russell Sage College for a second bachelors in Physical Therapy. I worked for over 20 years in various PT settings which included inpatient and outpatient rehab, nursing homes, and home care. In 2009, I had the opportunity to come back to the Bio Department at Siena College, where I work as an administrator and advisor for students interested in the health professions.
I am one of seven children and my four brothers and I all went to Siena College: three bio majors and two history majors. I met my husband at Siena College, and we have been married for almost 30 years and have five children. My oldest son, Brendan, graduated from Siena College Bio Department in 2016 and went on to NYIT College of Osteopathic Medicine and is currently in his first year of residency at Tripler Hawaii as a Captain in the United States Army. My daughter, Audrey, is a 2020 graduate from Siena College with a double major in Computer Science and Actuarial Science and is currently getting her Master's in Teaching at Clarkson. My son, Stephen, is a freshman at Siena College, majoring in Applied Physics with the hope of going on for a Masters in Mechanical Engineering. My son, Bobby, went to RPI but met his fiance at a March for Life Rally and she is a Siena grad, class of 2018. My daughter, Jamie, is in 10th grade.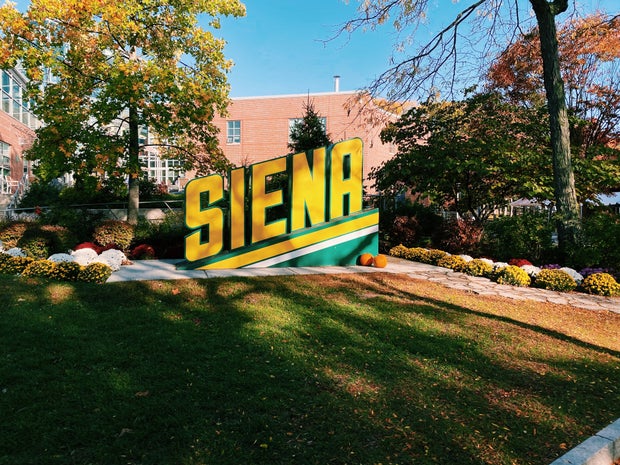 Original photo by Jessica Dery
HCS: What motivated you to attend Siena as a student?
EM: I wanted a smaller school and became familiar with Siena College from my older brothers who attended. Siena College has always been a special place for me.
HCS: What's one of your favorite memories at Siena.
EM: Meeting my husband during my junior year and falling in love. Also, my friendship with Dr. Ed LaRow, which spans back to 1976 when he was my older brothers advisor and then became my advisor in the Bio Department. Dr. Ed LaRow has had sich an impact on all our lives. 
HCS: Being in a higher position at Siena, what made you want to help students and their career paths?
EM: I have always been a people person and loved all the years of working with my patients as a physical therapist. When I changed careers, it was a very natural progression for me to work with students and help them navigate their career paths. I am really enjoying my rile at Siena where I have the opportunity to work with such a wonderfull group of students.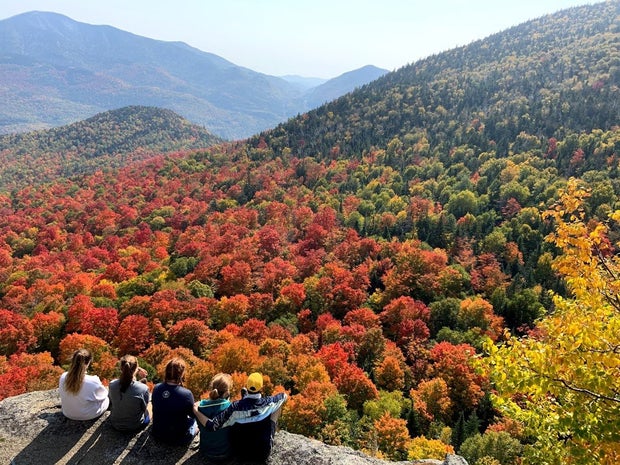 Original photo by Kelsey Baron
HCS: What made you decide to be an Health Professions Advisor at Siena?
EM: When I first started at Siena College, I was the office manager in the Bio Department. At that time, Dr. Ed LaRow was the Health Professions Advisor and the Director of the Siena/Albany Med Program. He knew my background of working as a PT for many years and asked if I could help him with some advising of students who are interested in some of the allied health professions. As my role became busier, Siena upgraded my position to Allied Health Professions Advisor and I have loved every minute of it.
Becoming more knowledgeable of what Mrs. Martino has achieved, it definitely inspired me to be involved on campus. If your in the Health Studies or Biology major, I would highly recommend meeting with her. Not only has she had experiences in the health field, she knows the in's and out's of Siena College!