The Book I Love (and Many People Don't Understand Why)
The summer before my sophomore year of high school, I stumbled upon a book called All the Bright Places, written by Jennifer Niven. As soon as I opened the book, I was unable to put it down. I finished it in two short days. After each turn of the page, I became more and more attached to the characters and I wanted their story to result in the happy ending that they were longing for. Whenever the opportunity presented itself, I found myself recommending the book to nearly everyone I came into contact with. Merely saying All the Bright Places transformed my life would be a great disservice to the author. I truly admire the way the book explores the difficulty of teenage years and the wonders of first love. Specifically, how we cope with grief and the importance in recognizing that life is always worth living.
Image source
On the first day of school, my Global 10 teacher asked each of us to briefly share an exciting part of our summer vacation. When it was my turn to answer, I told the class that I had spent a majority of my summer reading several great books. I knew this answer had impressed my teacher because she asked me to explain what my favorite book had been and the reason why. I, of course, expected this question because everyone knew she was a widely-read person. Without hesitation, I began telling the class about my experience reading All the Bright Places. I remember this like it was yesterday: after I briefly gave a synopsis of the book, my teacher made a crack about me being dark and depressed. This embarrassed me because I never once considered the idea that loving a book would place such a label on me. Her response shocked me and, looking back, I don't believe it was fair of her to make such an assumption. When I tried to refute her claim, nothing I said was taken seriously and I could tell that the entire class was judging me.
Now, those of you who have not heard of All the Bright Places may be wondering just what I said that day to earn such a response. First and foremost, All the Bright Places is very obviously about mental illness, something that is often swept under the rug. In the book, there are two main characters, Finch and Violet, who are both depressed and/or suffering from undiagnosed mental illnesses. When Violet and Finch meet, it is under the most peculiar of circumstances. They are both going through difficult times, and yet their relationship blossoms. When Violet finally begins to learn how to live again, Finch loses sight of his purpose in life. For those struggling with mental illness, this book may be extremely triggering. *SPOILER ALERT* Personally, I had no idea Finch was going to commit suicide in the end because I was under the impression his relationship with Violet was what was truly going to "save" him.
Image source
Critics of this book claim that Jennifer Niven wrote about mental illness in a way that makes it appear as though Finch and Violet's relationship can completely heal them. Furthermore, the adults in the book, from therapists to parents, seem entirely clueless to their ongoing struggles. The reality is, depression is different for everyone who is struggling with it. This book was very realistic in the sense that I resonated with the pain the characters felt. The critics also believe that All the Bright Places is not a book for people with depression but rather those who have friends struggling with depression. They argue the lack of proper discussion about mental health will not inspire those to get the proper help they may need. Rather, this book may be spreading the wrong messages to its intended audience.
I found that this book beautifully explores the grieving process. At the beginning of the novel, Violet has just lost her sister. While every person's experience with grief is unique, Violet deals with hers in a way that feels truthful, and shows that it is possible to recover from a loss that feels insurmountable. All The Bright Places discusses what it feels like to navigate something "uncontrollable" in you, particularly when you feel like you have no one to turn to for help. Many people fight a silent battle and this book reminds me to always treat others with kindness and compassion.
Most importantly, Niven offers an honest portrayal of the complexities of mental illness rather than a "convenient" one, which is crucial. One of the main themes that the book covers is the struggle to believe everyone's life has meaning. Moreover, how we muster the strength to move forward when so much often pulls us back into the darkness. In my opinion, All The Bright Places handles this topic in ways that reignited my desire to appreciate life for all its beautiful complexities, even when it may feel hopeless and empty. To me, this book proves that life is worth living because everyone will eventually find happiness.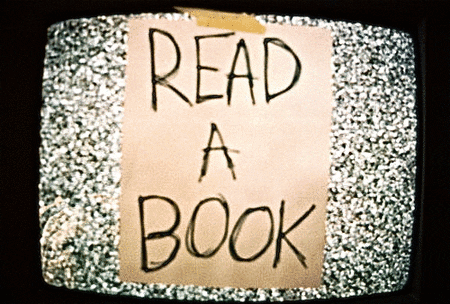 Image source