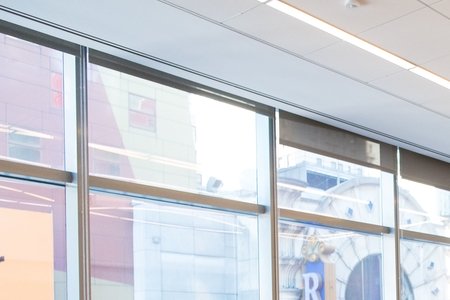 Anne Glynn '98, Director of the Writing Center
Anne Glynn, Director of the Writing Center at Siena College, graduated from Siena in '98. I was lucky enough to be in one of her writing classes as a student and to serve as a tutor at the Writing Center. For those who have not met her, this article will show you how passionate she is about writing and working with students here at Siena.
Her Campus Siena: Tell me a little bit about yourself; how many years you've been working at Siena, and where you're from.
Anne Glynn: I grew up in this area, in Brunswick, which is outside of Troy, and I attended Siena. I graduated in 1998 with a degree in History, and then went to graduate school for a degree in English. I taught high school downstate for about four years, moved back up to this area and immediately got an adjunct position in the English Department at Siena. I've been here for 15 years, and I've been the Director of the Writing Center for five.
Image by Anne Glynn
HCS: What is the most recent book you've read and why did you read it?
AG: Stamped From The Beginning by Ibram X. Kendi, a book about the history of race relations in America. Probably because of my love of history, I gravitate toward books on the intersection of race, class and gender. Now I'm reading one of Jon Kabat Zinn's books on mindfulness. I needed to take a break from the intensity of Kendi's writing. 
HCS: What originated your interest in writing?
AG: I've always loved writing. Always. When I was little, I created classrooms for my stuffed animals and developed writing assignments for them. My parents let me put up a bulletin board outside my bedroom and I would hang "graded papers" in the hallway. My mother was incredibly well-read. I would come home from school to find her sitting on the couch reading The New York Times, which was her way of relaxing. My dad was an English and History professor, so I was just really blessed to have their guidance. I gravitated toward all things "school," especially academic writing - putting together a well-researched piece is like solving a puzzle. I love it.
HCS: What's it like being the director of the Writing Center?
AG: You've heard me say this before, but it honestly is my dream job. I didn't grow up wanting to be a Writing Center Director, but when I found out what it entailed, I knew I wanted to do it. My position allows me to teach, which is my passion. It also allows me to work one on one with students like you and to dig into writing and rhetorical theory and composition theory. It just brings together everything that I love. My colleagues here are all so dedicated to students -Siena is just a wonderful place to work.
HCS: If you had to choose one thing, what do you love most about your job?
AG: My students - the visiting writers who come to us for help and especially my staff. There's nothing like watching you grow and hearing about what you're doing and what's going on in your lives post-graduation. You're such a dedicated group, and what a blessing it is to work with all of you.
HCS: I know you went to Siena, so how does it feel to be working here now as a Director and Professor?
AG: It's actually very meaningful to me, and not in a cliché sort of way. My dad was a World War II veteran who relied on the GI Bill to fund his Siena education. At that time we had a graduate program in Education, and he got his master's degree here. My dad passed away when I was in my early 20's, so to teach on the campus where he started his career - where he was inspired to become a teacher - is huge. It seems kind of cosmic in a way. So much of how I teach and my attitude toward teaching is influenced by my dad.  I feel like he's with me every day. As you know, my son graduated from Siena in 2017, and my niece is actually a freshman now. We're a Siena family.
HCS: Why do you think it's important that students come to the Writing Center?
AG: Many students have misconceptions of campus support services. They are afraid to seek us out, and they sometimes associate tutoring with a skill deficit. I don't think that's the case. Everyone can benefit from support.  Every writer deserves a reader, and writing is often most productive when the process is rooted in collaboration and conversation. Students who come to the Writing Center once usually come back. It's a warm environment, it's an alternative to a traditional classroom setting, and students benefit from working with a peer who guides them through the process. I would recommend that every student visit the center and that they do not treat it as a last-minute editing service. We are happy to help at each stage of the writing process.
HCS: What advice would you give to a student who is not confident in their writing?
AG: At some point or another, all of us lack confidence in our writing. That is a point of connection between students, their tutors, and their faculty. One of the best ways to improve your writing skills is to work not in isolation, but in collaboration with others. Set aside whatever anyone has told you in the past about your ability level and visit us for support. College is a new start anyway, so what better time than now to tackle what makes you anxious about the writing process?
Go meet Anne in the Writing Center, located in the library!