7 Easy Plants to Liven Up Your Dorm
Maybe it's the springtime that's making it happen, but for some reason I have been on a kick where all I want to do is turn my dorm room into a greenhouse and fill it with plants. While that's not exactly realistic, having one or two indoor plants in your dorm can bring some light and warmth into your sad concrete walls! Plus, it's nice to have something to take care of - even if you have a busy schedule. Even if you're busy, or think you're lacking a green thumb, there's a few plants the web seems to agree are great for a college dorm.
Aloe Vera

Aloe plants are extremely adorable and can be a variety of sizes, including the perfect size to sit on your windowsill. These succulents love a lot of light and don't need much water, so if you stick it in a sunny place and forget about it for a little while, it'll still be okay! Aloe Vera specifically compared to some other succulents can actually be useful to you too. If it's big enough, you can harvest its leaves and use the goo inside to help with things like sunburns, just like if you were to buy Aloe Vera gel in the store.
Cacti/Succulents
Image Source
Just like the Aloe, cacti and succulents are going to need plenty of light - and why not put them in the limelight, they're so precious! These desert plants definitely don't need a lot of water either, and can actually die from things like root rot if overwatered. So make sure you keep it in a pot with drainage, or follow one of the countless tutorials online to build your own terrarium for your succulents like the one above. These plants are very trendy right now, and fake ones are sold in just about any home decor store you can think of, so adding a live one will bring a nice modern touch to any room.
Snake Plants
Image Source
These green beauties are a little less finicky about where you place them than the succulents, so they're a great choice if your dorm doesn't get a lot of light or if you don't have a windowsill to place them on. They need a bit more water, though, but it's nothing too hard--just make sure you water it when the top inch of the soil is dried out. One great aspect of these little guys is that they actually purify the air around it, which can make you get better sleep!
Bamboo

Photo by author
I've had my own bamboo since the start of my freshman year at college, because they gave them out on our first night as a student event, and I seriously love it. My dorm room doesn't get a ton of light, which works out fine because bamboo tends to like low to medium light and shouldn't be left in direct sunlight. While your bamboo can have a bit of soil, mine is actually just in a glass mason jar with rocks to keep the stems upright--what's important is to keep the stems submerged in water. This is a great little plant because you can find bamboo arranged in a bunch of different ways and fun shapes, and you can get creative with how you decorate and display it in the pot! What's more, having bamboo in your home is said to bring good luck - and who doesn't need that?
Anthuriums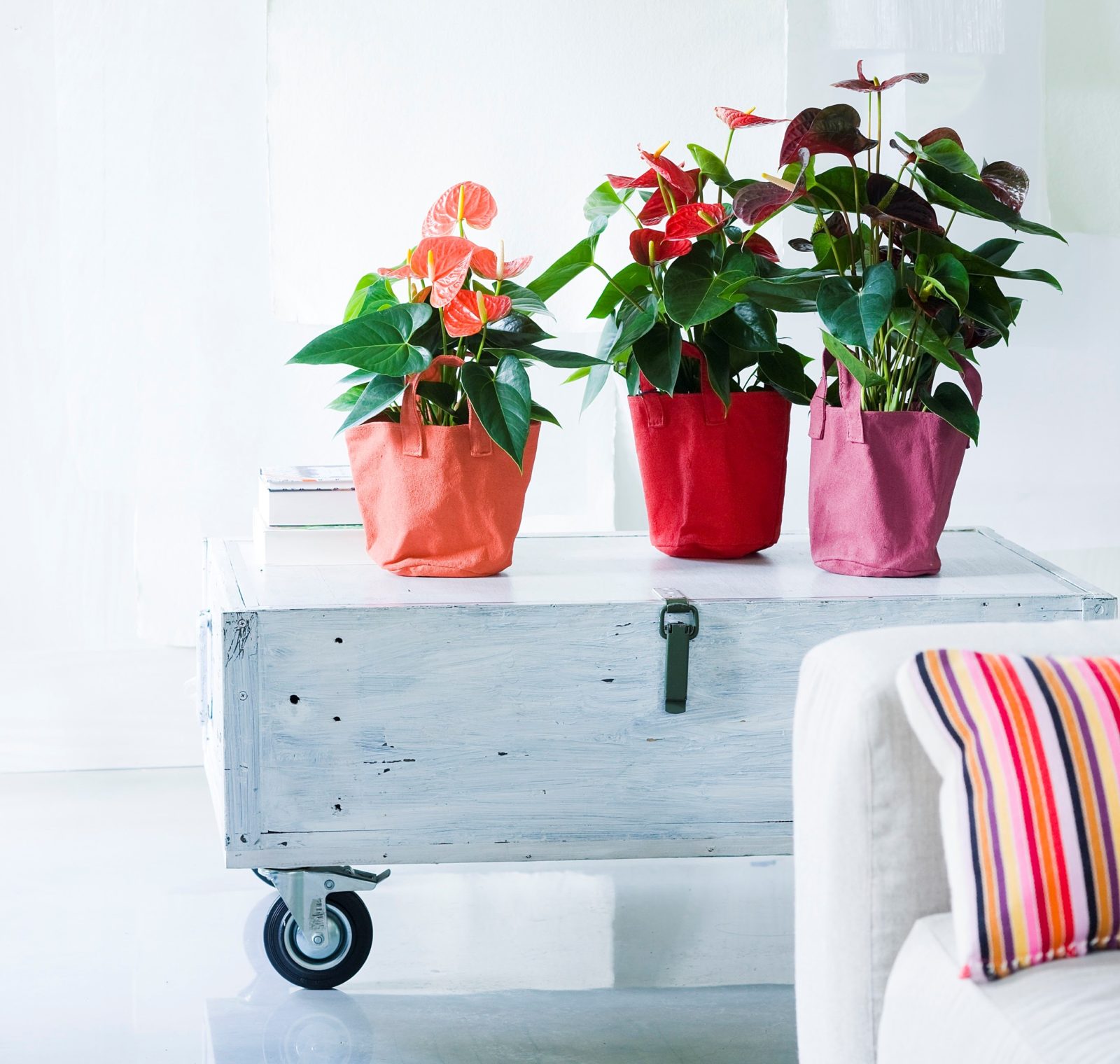 Image Source
While most easy-to-care-for plants don't seem to be ones that flower, if you love a pop of color, check out anthuriums! They like a lot of bright but indirect light, so keep it away from the window - especially if you're somewhere where it's a bit colder, since these plants grow much better in warmer temperatures. The soil should be kept moist, but not too wet--allow the dirt to get dry before watering it again. They are great for adding a bit of color to your room, and come in orange, pink, purple, and red.
ZZ Plant
Image Source
Do you want a real plant to take care of, but seem to kill anything you touch? This classy, handsome devil is the one for you. These things will thrive in basically any light you put them in, and need to get watered when the soil is dry, but if you forget to water it every once and awhile, it'll be okay! This guy is so drama-free and glossy, you might think it's fake. The ZZ Plant is here for you and your busy schedule.
Nerve Plant
Photo by author
I just picked up this little guy today and I'm already in love. Besides this beautiful color, it can be many different shades from green to purple. Since it's originally a plant that grows on Peruvian jungle floors, it likes indirect sun (fluorescents work!) but very humid conditions. I've bought a plant mister to keep it happy, but it would also work well in a terrarium with high humidity. The soil should be moist, but well-drained, so if you're keeping it in a pot, make sure it has holes on the bottom! Hopefully my little one will have a better pot than it's nursery container as soon as possible.
Something about being a plant mom is weirdly exciting and fulfilling and gives me some sense of responsibility in the unsupervised whirlwind that is college. Plus, they make for adorable decor on your desk, windowsill, bathroom, or anywhere! Even if you're terrified of killing it, there is a tiny plant out there for you that fits your crazy schedule, and makes your dorm room feel a little more like a home.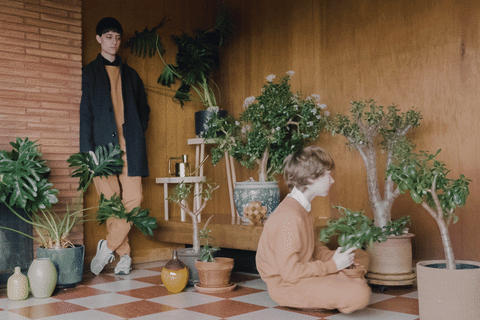 Image Source