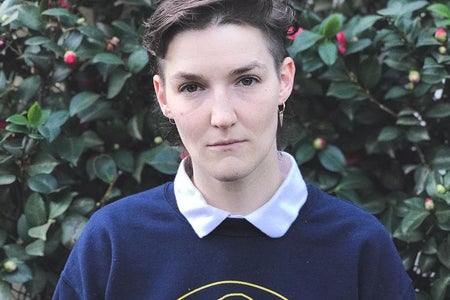 Music Talks - Semler Interview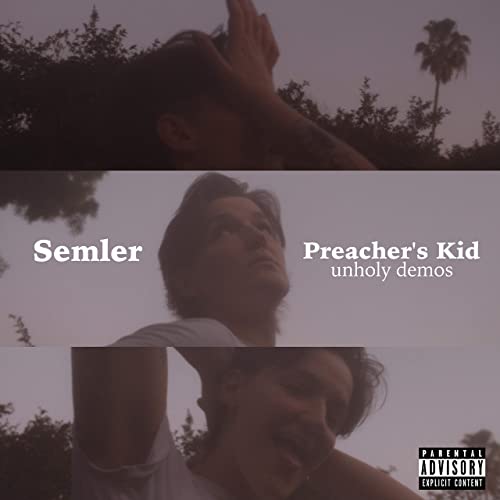 Photo by Grace Baldridge
"I don't need to compromise my faith to be a queer artist. I'm going to serve up both. "
After its release earlier this February, Preacher's Kid reached #1 on the iTunes Christian music chart. As an ex-evangelical, I was naturally curious when I read about the EP's release in the Washington Post. 
In the mini-album, Semler (the artist name of Grace Baldridge) draws from her upbringing to give the LGBTQ+ community a voice, and a place, in Christianity. The result comes together in a beautiful listening experience that navigates from sadness into humor and ends in triumph. 
I sat down with Grace to talk about the EP, and she proved to be the perfect blend of insightful, funny, and humble when it came down to talking about her music. 
SP: This whole album represents the community of queer Christians that are still here. And you're representing Christians as humans in this album. They're people who are sexual. They cuss. Sometimes they get high. They're real. Do you think that church culture can strip people of that kind of humanity that you're bringing back? 
GB: I happen to swear a lot [laughing]. It's not something I recommend - it's just the flavor of how I speak. My goal with this project was to write authentically about my faith and where I'm at right now, and not try to fit the mold of contemporary Christian music. I don't know that we're learning anything new about the complicated experience of being human there. So I wanted to explore all of our humanities and the things that we struggle with. So many of us go through hard times, whether that's with sexuality, or purity culture or church teachings and I just wanted to be honest about that. I think that's holy. 
SP: Your song Bethlehem is really frustrating and emotional. The whole thing carries through on the lines 'Oh what I'd give for just an inch of your peace/ 'Cause I want to fall, but I've got bruises on my knees.' How do you reconcile yourself with the things you take issue with in that song? 
GB: It certainly hasn't been easy and it's not something I'm finished with. I am working toward reconciliation and that's been rooted in queer theology. The first you used to find whenever you looked up 'gay Christian' was anti-gay testimony. Now we're seeing a more inclusive theology, but that wasn't the case for so long. In Bethlehem, I'm trying to get to a point of being okay with my questions. Because questions and doubt are also divine and holy. It's all worthy. 
SP: You were raised by a preacher – your dad. But from what you've said, your parents are very affirming of you. Was it ever confusing, growing up in a family that always accepted you but in a culture that didn't?
GB: It was a confusing experience. My parents are very supportive and I'm fortunate in that regard, but that still didn't protect me from Christian culture at large. The culture wasn't subtle at all about where someone like me stood, so I think it's an interesting example. I'm still unpacking religious trauma and I grew up in an affirming household, so what's that to say for someone who didn't have that privilege? It's actually rather sad that I ever had to doubt the love of my parents based on how terrifying some of those teachings are from church leaders. 
SP: Youth Group has become a conversation piece within your queer following. In the song, you end things saying 'If you're out there, I'm praying,' and then fade into this dreamy, almost spacey instrumental that somehow just sounds like that lyric. How do you create cohesion like that between your words and music?
GB: It means a lot that you noticed that in the music. I landed in a sense of wonder at the end of that song, and I really was able to hear it in my head. I was trying to reflect that sense of questioning and tease the idea of the great beyond by using reverb to create space and depth, with my limited resources. I'd love to go back in and record that in a studio and blow out the instrumentation on this song. I hear strings and horns a lot for Youth Group, and I'd love to try my hand at that kind of arrangement in the future.  
SP: You play so many instruments in your one-man band, from the harmonica to the piano. A lot of musicians have that instrument that was their first love. What was that instrument for you? 
GB: I think my first love has to be the guitar. I taught myself how to play, and I think it opens up a whole world to you when you learn those first chords and you can express yourself in a song. You never forget the first songs you write. I'm not saying they're good. But you never forget being able to pour your heart out into something tangible and set it to song. That's as close to divine magic as I think exists in the world. And the first time I experienced that was with guitar. 
SP: The EP honestly feels like a masterpiece. The music, the vocals, the wit and the wordplay in your lyrics. I was blown away by it, and then all of the sudden it was at number one on the iTunes Christian chart. How're you handling the support you've gotten?
GB: I'm trying to take every day at a time. The most encouraging thing has been hearing people's stories. To hear from other people that they relate to it is really encouraging for me as I continue to write. That's what's been very heartening for me – finding these points of connection. It makes the world feel a lot smaller in a really good way. 
The beauty of Preacher's Kid is best realized from the beginning to the end. Semler sounds off with a bang on the opening track, Bethlehem, by calling out the confusing world of modern Christianity and the 'fame hungry pastors making bank in Hollywood'. But the end of the EP brings the listener far from that. Promised Land closes out the album with a strong conviction. On that song, Semler reflects: 
"I deserve to be here, just like anybody else. And my faith is just as valid is yours." 
Regardless of our differences as human beings, I like to think that's something that resonates with all of us. 
Want to check out the EP? Everything you need to stream Preacher's Kid and follow Grace on social media is in this link. 
Stay tuned for the full IGTV interview with Semler on our Instagram! 
This interview is part of Music Talks, a series focusing on the independent singer-songwriter with a goal to diversify voices in music.