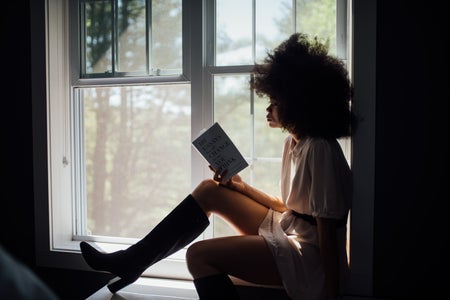 While this article may be a little biased considering I am an avid reader and happen to be majoring in English, I would like to share with everyone a few books that I would not want to see this world without. Whether these novels were forced on me in school, or ones I chose for leisure, each one has impacted my life in some shape or form.
The Catcher in the Rye by J. D. Salinger
Although a classic, I have noticed that readers of this novel either love it or hate it. That doesn't exactly make you want to read this book now I'm sure, but I read Catcher for the first time in the sixth grade and it remains my favorite book to this day. The Catcher in the Rye is almost a coming-of-age story of teenager Holden Caulfield. Through Holden's character, Salinger explores themes of rebellion, superficiality, the search for identity, and several other endeavors that teenagers may face. Reading this novel as an adolescent and again as an adult has given me a deeper appreciation of the story. I feel as if I related to Holden more as a child and almost pitied him more as an adult, so it has been interesting to have a couple different perspectives.
The Great Gatsby by F. Scott Fitzgerald
If you have not read Gatsby for some odd reason, this must be the next on your reading list. Although this is a book many of us were assigned to read in high school, it holds a special place in my heart as the novel that made me decide to teach English. The storyline of this novel takes place in the 1920s during the time of cultural changes such as the Harlem Renaissance as well as changes in America such as prohibition, women's suffrage, and drastic changes in style. Fitzgerald encompasses the disillusionment and chaotic nature of the 1920s through the eyes of a middle-class stockbroker and his friendship with none other than, Gatsby.
Speak by Laurie Halse Anderson
Trigger warning: Anderson's courageous novel Speak explores the life of teenager Melinda Salinas and her life after being raped at a high school party. Since Anderson herself is a survivor of rape, this story feels very personal and it holds a power for other survivors. I read this book at a more difficult time in my life, and rather than upsetting me, gave me strength and a goal to make controversial topics heard by my students one day.
Rebecca by Daphne Du Maurier
This is a good book for more of my heavy readers out there. Rebecca is a dark romance that features an unnamed narrator who falls in love with a widower; she soon discovers that the house may be haunted by his late wife, Rebecca. This novel kept me intrigued and on the edge of my seat all throughout.
Alice's Adventures in Wonderland by Lewis Carroll
We all know the movies, but have you taken the time to read Carroll's most popular piece of literature. Alice's Adventures in Wonderland, or more commonly known as Alice in Wonderland is the last book I have included on this list because it is just a light-hearted, easy read. Though both movies are quite accurate in their interpretation of the story, the book describes the events of Alice's adventure in so much more detail than a movie is capable of.
Even if you aren't much of a reader, I can guarantee you that these five will be worth your time.