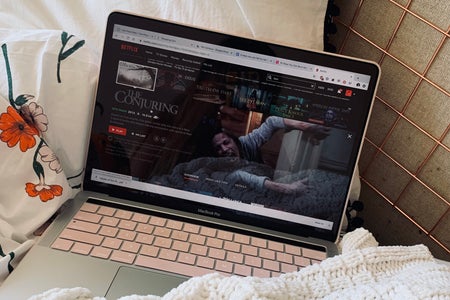 Going Beyond the Jump Scares
Halloween is next weekend, October 31st, and many people, like me, have been enjoying the creepy festivities that Halloween often brings. Granted, Halloween this year will be much different than it has been in the past. Unfortunately, kids from all over the world who celebrate this spooky holiday will not be able to go door to door Trick-or-treating while dressed up as their favorite princesses and superheroes. Despite this, one thing that Corona nor the year 2020 can ever take away from us, are the plethora of horror movies and television shows that are widely available.
There are many classic Halloween films that range from super cheesy/kiddie flicks like Hocus Pocus and Halloweentown to fantastically gothic Tim Burton films like Corpse Bride and The Nightmare Before Christmas. For people who truly want to get scared sh*tless, there's horror movies like Insidious and The Conjuring ready to knock their socks off. Oh, and let's not forget about the lovely 80's and 90's slasher movies such as the Halloween franchise and the entire Scream series. All these movies are different, and they cater to a person's specific taste; however, they are all the same in the way that they are full of Halloween tropes, jump scares, and lots of blood and gore, etc.
It isn't too common that the Halloween holiday is associated with movies and television shows that are creepy and horrifying yet will also make you think. The kinds of movies and shows I am referring to are the ones loaded with real life themes/topics such as racism, economic class, social status, morals (right or wrong) and so much more. These horror films and shows are not only scary as hell but deliver life lessons and much needed social commentary. Maybe it is just me, but a horror film about something other than ghosts and psycho serial killers both intrigues and terrifies me. There is something refreshing about a horror movie and/or show whose purpose is more than just to make me scream and leave me having nightmares. To help clarify my point, below is a very short list of movies and TV shows that fall under this genre that I am speaking of.
Movies:
1) Get Out (2017)
2) Us (2019)
3) Tales from the Hood (1995)/ Tales from the Hood 2 (2018)
4) The Purge Series
TV Shows:
1) The Twilight Zone (1959-1964)/ The Twighlight Zone (2019-present)
2) Alfred Hitchcock Presents (1955-1962)
3) The Haunting of Hill House (2018)/The Haunting of Bly Manor (2020)
4) American Horror Story Anthology
These are just a few of many television shows and movies that go beyond jump scares and will leave the audience thinking "hmmm" after viewing them. These titles are just as creepy and scary as the next super popular horror film or show, but they are significant and worth watching because they do more than just scare you in the moment. Instead, they leave you terrified and contemplative well after the credits have rolled. Happy Halloween everyone!