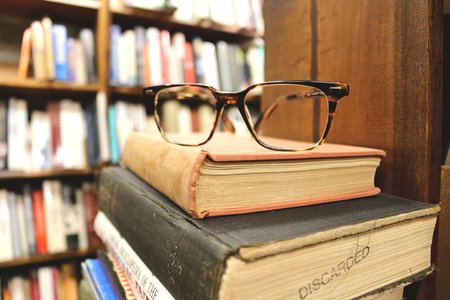 4 African American Women Writers from Texas You Need to Check Out
Black History Month is a time to celebrate the amazing work and contributions of African Americans to every aspect of American culture. Since empowerment and celebration is a central goal of Black History Month, I think it's important to recognize the strong African American women that make the world a better place. SFA is in the middle of East Texas, so I decided that I would bring attention to some African American women writers that hail from the Piney Woods!
Attica Locke
Edgar Award Winning Author Attica Locke is from Houston, Texas, and often writes fiction about the African American experience in East Texas. She has written 5 novels, Black Water Rising, The Cutting Season, Pleasantville (Harper Lee Prize winner for Legal Fiction), Bluebird, Bluebird and Heaven, My Home. In addition to writing novels, Locke works as a screenwriter for Netflix's When They See Us and Hulu's Little Fires Everywhere. If the investigation and legal fiction is what you seek, Locke is the perfect author for you!
More information to be found on her website, www.atticalocke.com
Dia Reeves
If young adult fiction is your choice of literature, Dia Reeves is for you! Her fiction plays with horror and fantasy tropes. Her novels include Bleeding Violet, Slice of Cherry, Heartsick, and Miscreated. Reeves lives in Irving, TX, and works as a librarian.
You can find more information on her website, www.diareeves.com
Francine J. Harris
While not a native Texan, Harris is an associate professor of English at the University of Houston and an influential poet. Her poetry collections include Here is the Sweet Hand, play dead, and allegiance. Her poetry has earned her fellowships and residencies at various different universities, and you can check a bunch of her poetry out on the Poetry Foundation website to explore her work for yourself!
More information and some of Harris' poetry can be found on www.poetryfoundation.org
ReShonda Tate Billingsley
A Houstonian with 50 books to her name, Bilingsley writes about a variety of different subjects in multiple genres, including adult fiction, teen fiction, nonfiction, and poetry. Billingsley used to be a news reporter and radio host, and she continues to charm the world with her motivational speeches in addition to her writing. No matter what your taste in literature is, there is no doubt that ReShonda Tate Billingsley has something you'll love!
More information can be found at www.reshondatatebillingsley.com
            No matter your taste in literature, these African American writers have something for everyone. If you get a chance, go check out their work – you won't regret it!
Works Cited
"Black History Month." Downtown Lynchburg Association, 2 Feb. 2019, downtownlynchburg.com/events-page/black-history-month.
"Books." Mental Floss, 30 Jan. 2017, www.mentalfloss.com/article/90873/10-authors-who-write-under-different-pen-names.