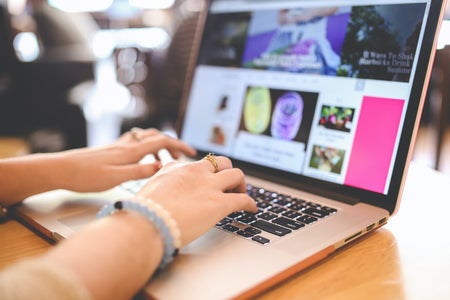 Words of Advice for Incoming Freshmen
College is an exciting, yet somewhat terrifying adjustment for incoming first year students. Leaving behind your home, friends and family is something that nobody can fully prepare themselves for. College is the chance to begin to experience your life independently as an adult. With that being said, it can be difficult to navigate this new journey, especially during the first semester. 
Once you've committed to your college, the next step is to find a roommate. With my experience at SDSU, incoming freshmen got the chance to request roommates once the housing portal becomes available. To find roommates, as well as meet other admitted students in your graduating class, the most popular option is to join a Facebook group. Here, you can post a bio and some photos to introduce yourself. Even if you think you have found the perfect roommate, don't jump the gun right away. I highly recommend meeting in person or at least Facetiming your potential roommate to really get a feel for who they are as a person. You want to be sure that you are choosing the right person to live with for your first year. 
Getting involved on campus is the most important piece of advice that I could give. Becoming involved freshman year, especially during first semester, can help make the college adjustment so much easier. This gives you the opportunity to meet new people and make friends, which are two things that you are going to want to do. There are so many ways to get involved — you just have to put yourself out there. Whether it's rushing a sorority, joining a club or student organization, looking into a youth group, or even writing for the school paper, sometimes you have to search for something that interests you. Not only does this immediately add activities to your college resume (which is very important when applying for internships), but it makes finding friends so much easier. 
During your first few weeks of school, life is hectic. You are thrown in with a mix of students that you've never met before and who are all looking to establish new friendships and friend groups. Nobody wants to experience the first few weeks alone, so you might be finding yourself spending time with people who you may not really connect with. From experience, the people you hang out within the first month of school are not the friendships that will likely last. Of course, there are always exceptions. However, people can be very quick to drop you for people they would rather spend more time with, for whatever reason. It's all a part of the process. 
Finding the right people for you to spend time with is important. The first few weeks of school are the best time to put yourself out there and reach out to people. Being the person that initiates walking to class or getting lunch with someone can really pay off in the end. Even though you might feel apprehensive or nervous, there is no better time to do it than when school first starts, as everyone is in the same boat as you. 
Lastly, it gets better. If you ever feel alone, just know that you aren't the only one who feels this way, even though some people may experience this feeling longer than others. College is all about having fun and spending time with friends, and sometimes that can feel very hard to do. I had a difficult first semester, yet I can confidently say that the second semester is entirely easier than the first. Don't give up and lean on your family and friends from home if you are ever feeling down. Even though life may appear to be perfect on social media when looking at your other college friends, I promise it's not, and that they're feeling the same way as you.