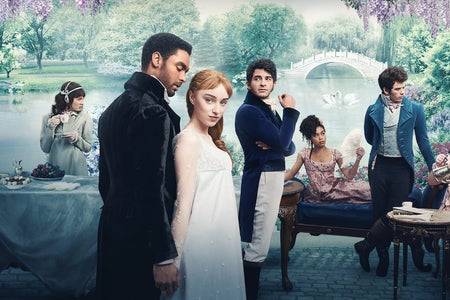 A Perspective on "Bridgerton"
Watching Bridgerton was a bit of an underwhelming experience for me. Contrary to most opinions, I found the first few episodes to be slow. The only thing keeping me going were the stunning dresses and of course the one and only Duke of Hastings, played by Regé-Jean Page (look him up if you haven't seen the show… you won't regret it).
The thing I surprisingly had the most issues with was how so many people of color were inserted into the story. As a history buff, this to me was the ultimate offense: how were they to explain the issue of race without exploring any nuances? They made Queen Charlotte Black, which I found absurd...historically speaking. It was claimed she may have had some "mulatto" blood in her. But, it has been thoroughly disputed, making it nothing more than an interesting rumor.  So, suddenly the queen was Black and it was  okay to be East Asian, Black, South Asian or any other ethnicity in Regency Era England?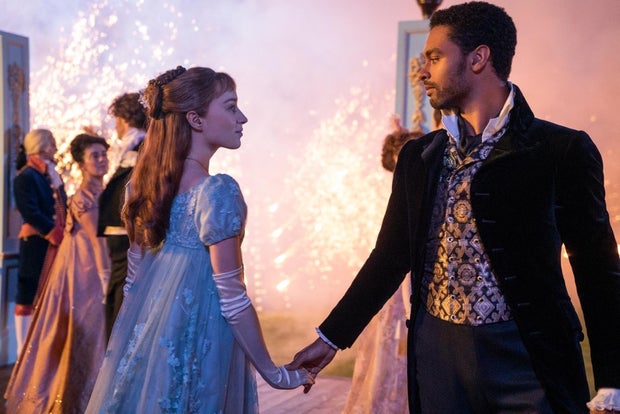 Shondaland / Netflix
Despite this, a small part of me couldn't help but be overjoyed by the inclusion of people of color in a big Netflix show, especially a period drama. Like I said before, I am 100% absolutely a history buff. I especially love eras where the gowns were extravagant, the romance was intriguing and the men were dashing. Think of the romance in Jane Austen novels a la Pride and Prejudice or the lavishness and tragedy of the ill fated queen of France, Marie Antoinette. One aspect that particularly drew me in was the historical costuming and the accuracy of what was portrayed on the big screen. I began watching as many period dramas as I could get my hands on, from The Duchess to Sense and Sensibility to the Young Victoria. Any historical costuming drama you can name, I have probably seen. I fell in love with what I saw on screen and desperately wanted to be a part of it in any way I could. Yet I quickly figured out that this realm of movies and television seemed to be limited to white actors and actresses, designers and directors.
In the 6th grade, I actually did a report on Marie Antoinette. I became fascinated with her story and believed her to be a misunderstood young woman, instead of the party queen history made her out to be. I thought it would be the best idea to dress up as her for Halloween. I quickly noticed there were many issues with this. Where would I find an accurate Halloween costume? Should I be a pretty version or a gory version with a slashed neck? Most importantly, how could I make this work if I was a little brown-skinned girl? At the end of the day, that last question deterred me from ever realizing this vision. I can vividly see my younger self looking up "Indian Marie Antoinette" on Google without any results. The idea of dressing up as Marie Antoinette was swiftly diminished.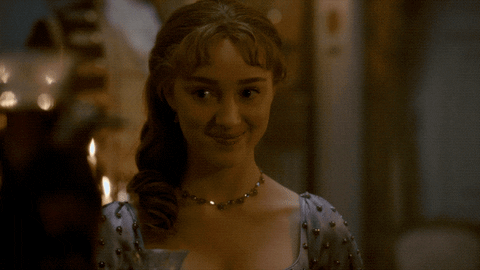 Netflix / Giphy.com Flash forward to 2021. Just a few days ago, it was announced that Simone Ashley had landed the female lead in the second season of Bridgerton. I began to see images of her face all over Instagram, and I couldn't help but wonder, was she Indian?. A quick google search later, I discovered that she was of "South Asian heritage." I was in a bit of shock. I don't normally see girls that look like me on screen, let alone girls that look like me in historical costume. This rekindled the dream my 6th grade self had once had about dressing like Marie Antoinette. If Simone Ashley landed the lead role in Bridgerton, I should make that costume and make it happen!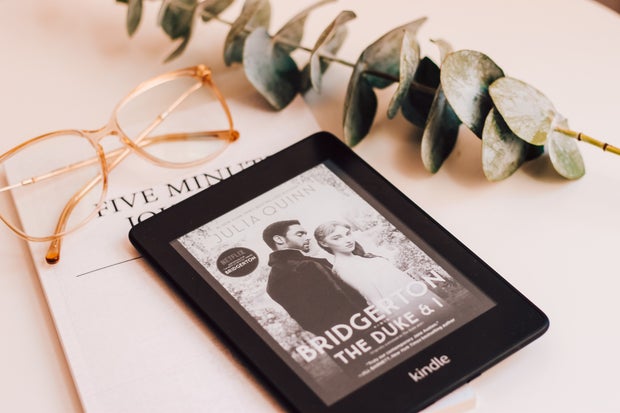 Photo by Shayna Douglas from Unsplash However, I think this is easier said than done. It is both interesting and important to me that Bridgerton has taken the lead in portraying people of color on the screen in a way where they are not defined by the color of their skin. I know initially I was bothered by the fact that the creators didn't discuss the implications of being another color during this time period because I felt it to be historically inaccurate. Looking back at it now, I am happy to see POC in lead roles, without their heritage being their main personality trait. It is something that I believe white people in both film and television take for granted. They are seen as the norm and have the privilege of acting without having to explain where they are from for the purpose of a storyline or have stereotypes written in about their ethnicity. In this way, Bridgerton is somewhat revolutionary to me. Characters can be Black, White, East Asian or South Asian etc without it being made into a big deal some way or another.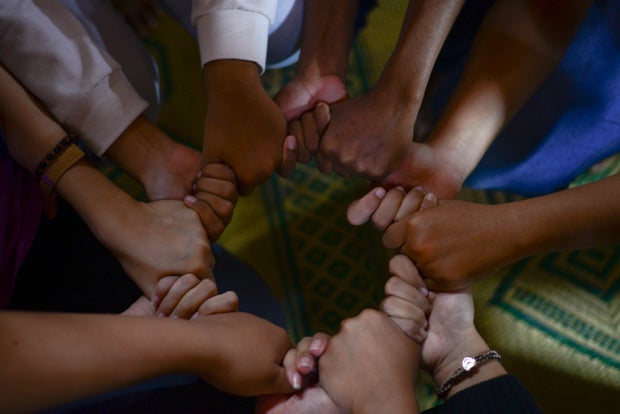 Photo by Wylly Suhendra from Unsplash
I know this isn't necessarily unique to Bridgerton, as movies such as Mary Queen of Scots implemented POC actors in roles that historically have gone to white actors. The difference I believe is how widespread Bridgerton has been. It has broken numerous records and has gotten so many of my friends/general public, who are not usually interested in historical period dramas, to watch the show. The success of Bridgerton  is really important to groups who are not normally seen on screen because more opportunities are being created to allow for identification with mainstream characters. It is in a way disappointing that we have had to wait this long and will have to continue to wait for more representation in the media. However, this casting decision is a big step in the right direction. 
I hope that Bridgerton has set the stage for future period dramas, showing that yes, while it may not be historically accurate to use a POC in a lead role, especially in a period where White people dominated, it is almost better suited for a 21st century audience. Much of the stories are the same, whether they be about love, family drama or class intrigue. The characters do not need to be white in order for the story to be told. POC can be cast much like in Bridgerton without their skin color being the essence of their character. I truly believe that it would help so many young girls and boys of color out there to feel seen. They should not be made to feel excluded from certain interests because of the color of their skin. Knowing that an Indian actress had been cast in Bridgerton would have made all the difference to a little me.