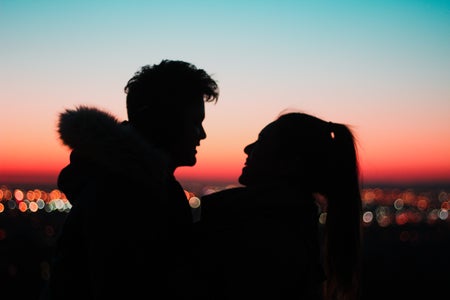 The Highs and Lows of the Pandemic Dating Scene
Let's be real for a second. This pandemic has been lonely AF. We aren't supposed to leave the house except to get groceries, we can't see all of our friends at the same time without feeling guilty about not social distancing, and meeting new people? In real life? Hah. That sounds like a pipe dream.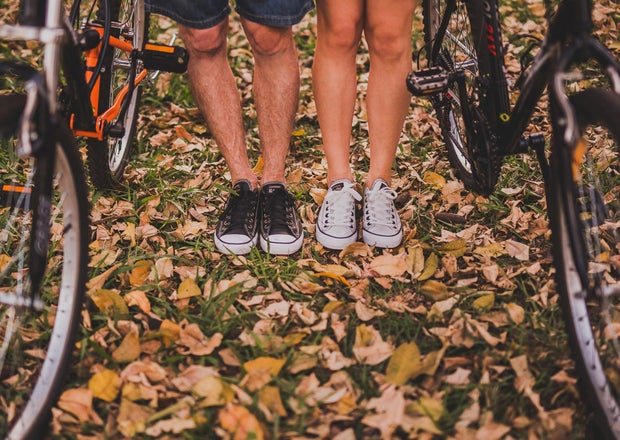 Everton Vila/Unsplash
So, what have we been doing to fill up our social gas tank? We've been online dating. Tinder, Bumble, Hinge, OkCupid—the list goes on for miles. No, seriously. Just type "dating app" into the search bar on your phone's app store. You could scroll for days. And not only are we all so lonely that swiping left and right brings us an insatiable amount of joy, we're actually starting matchmaking services at our own school. Yeah, matchmaking. Like the Victorian Era—throw two people together with mildly similar interests and call them a couple. 
I've seen at least four different student-run programs start up since the beginning of the pandemic that promise to introduce you to your perfect match. You might've heard of the most recent matchmaking service called the Marriage Pact. Allegedly, over 1,000 people have already signed up for it. And yeah, that includes me. I miss meeting new people too. It sucks, but at least we're all lonely together, right?  
So, we swipe, we message, maybe we meet our perfect match from the comfort of our beds. Our little phones are basically an extension of our person at this point. But what do we do when we actually like the person we've matched with? When you tell the guy on the other end of the phone that you love Harry Styles and he says "me too." What do you do then? You meet them in person.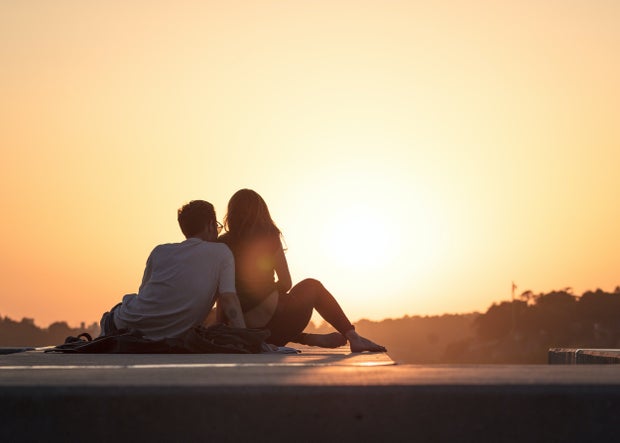 Photo by Khamkéo Vilaysing from Unsplash
Here's where things get tricky. You met this guy on an app. For all you know, he just got back from a Covid orgy (I sincerely hope that these don't actually exist). Just because he likes Harry Styles' music doesn't mean that he's been practicing social distancing. So, do you wear a mask on your date? Where do you even go? Maybe you grab a coffee and go for a walk in a local park. Not exactly the most exhilarating experience, but the classic dinner and a movie is pretty much out of the question these days. 
He wants to hold your hand, so maybe you let him. Maybe you take your mask off after a little while because you're outside and it's just such a nice day. Maybe he has pretty eyes and nice hair and you can't wait to get home and call your best friend. And then, kaboom. He wants to go hook up in the backseat of his car. Maybe he never really liked Harry Styles after all, he just liked the pictures on your Tinder profile. 
It's taxing, putting your energy out there and trying to create some kind of relationship with a person you met over the phone. You hear about these "Tinder successes" all the time, right? People that met their perfect match online and are still together to this day. But the more I try online dating, and dating in a pandemic in general, the more it seems kinda hopeless. 
But right now, a lot of things seem hopeless, and maybe meeting new people online is something that makes you happy. Maybe cringe-worthy tinder dates are your thing, and if they are, go do it! Just don't forget to make sure that you're not harboring a deadly virus, first. At the end of the day, do what makes you happy, girl. Online dating might be pointless for most of us, but at least it's fun, and right now, I think we could all use a little bit of that.
Photo by Andrea Piacquadio from Pexels
So, maybe you want to sign up for that school-wide matchmaking service. Maybe you want to redownload Tinder and meet some new people. You're lonely, I get it, so do it. What's the worst that could happen? A Tinder troll tells you that your top looks bad in your third photo on your profile? Oh well, he's going to be lonely for a while. Put yourself out there, or don't. There's no pressure. Just be the version of you that makes you feel alive again. Bring happy back, it's important.