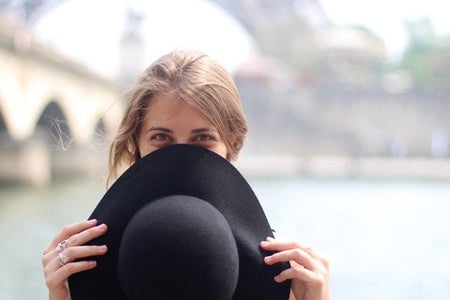 Kellyn Simpkin / Her Campus
Summer 2019 is one for the books. It was truly a time I will never forget and will forever reminisce about. Coming into college I had always dreamed about studying abroad. I didn't care where I went, I just wanted another reason to travel.
For me, studying abroad led me to Australia. When everyone asked why I chose Australia, I said that it was well known for exercise science research and that I was hoping to learn some more about my major. In all honesty, I chose Australia because it seemed like a dream to most. I told myself that this was the one and only chance I had to go to Australia. 
Studying abroad, as much as this sounds cliché, changed my life for the better. The first three weeks were the worst for me, I remember crying almost every other day, missing my friends and family. When I was in my room, I would spend time looking through photos that I had taken before I left home and read through the letters my friends had given me. It felt like I was at an all-time low, even though I was living the dream. 
Fast-forwarding through that transition period, I finally got to a point where I looked forward to exploring everything Australia had to offer.
Southern Cross University had a program where study abroad students were assigned to a local Aussie family that would take them out to lunch during the first week of our stay. I am beyond grateful to my Aussie family, they took me in and treated me like one of their own. Throughout my stay, each week the family would invite me and my friend over for dinner and game night. It was an amazing experience wherein they would take us around the local area to different exhibitions and concerts. They really helped with making my transition a whole lot easier. 
I did go to class throughout the week, but I scheduled it so that I would have a nice three-day weekend (I highly recommend doing this for those who study abroad). I looked forward to the weekends because it was an opportunity for me to travel. Between school trips and personal trips, I was living the dream. One weekend I would be out in Springbrook National Park hiking to see waterfalls, and the next I was sailing on the Whitsundays. What made these experiences better was that I was able to share them with my best friend and the other study abroad students.
I will say that coming out of this study abroad trip, I really didn't focus on creating friendships as much as I thought I would have. On the other hand, I had the opportunity to learn so much more about myself and what makes me happy. In October (my last month in Australia), my best friend and I planned out an itinerary for our month-long travel. We spent October flying from Lismore to Sydney to New Zealand to Melbourne to Tasmania and so much more. I think what made this last month memorable was the fact that I got to decide where I wanted to go and what I wanted to do. Being able to control what I wanted to do and travel in a new place on my own, gave me a new-found confidence.
At the end of the month, I was excited to go home to see my friends and family and tell them about my adventures. I was excited for them to see this "new" version of me. To date, it's been almost five months since I've studied abroad, and I miss it so much. 
There isn't a day that goes by where I don't think about it. For those of you thinking about studying abroad, do it! You will not regret it.