Why 'One Tree Hill' Still Means So Much to Me
It's been six years since the final episode of One Tree Hill aired and I'm still in mourning. The show holds a special place in my heart that I know will never disappear. It continues to resonate with me all these years later because it's the only show I've encountered during my young adult life that gave true depictions of life as a teenager and an adult. 
I'd like to think it was God that brought me to the show. I didn't start watching One Tree Hill until my junior year of college. The show had already been on for five seasons and was gearing up for its six. For some reason that I cannot explain, I was compelled to buy the first three seasons on DVD although I had never watched the show nor did any of my friends. From the moment I started watch the pilot episode, I was engulfed. The storylines were captivating, and the characters were relatable in a way that I had never been drawn to before.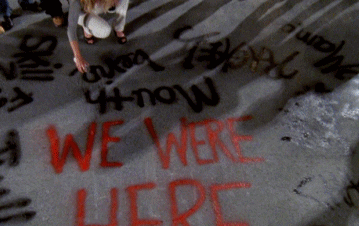 I binged watch the first three seasons over the span of three weeks. When I was finished, I immediately order seasons four and five to catch up with the upcoming season. My love for the show only continued to grow, even after all the cast changes. In my opinion, One Tree Hill addressed issues such as homosexuality and fear of the future and showed realistic relationships between friends and family. It also  gave audiences a truthful portrayal of what life is like after high school and college.
For example, throughout the series the main characters are all ambitious. They are all striving to make a name for themselves. The series shows that you sometimes face obstacles when you're chasing after your dream. Their jobs and careers were not handed to them on a silver platter, unlike shows such as Gossip Girl and 90210. Each character had to fight to make their dreams a reality. One Tree Hill made me believe that my dreams were worth fighting for. 
Even further, One Tree Hill centered around friendship and it's a theme that continued throughout the entire series. Each friendship taught me a different lesson. I was able to learn so much about the importance of supporting friends and their dreams as well as being there for them even when you don't agree or are at odds. The friendships were real and identifiable, which made my connection to the show even stronger. One Tree Hill made me believe in friendship. 
Of all the things One Tree Hill made me believe in, love stands out the most. Each character longed for it but not in a way that was stereotypical. Yes, the nerdy girl (Haley) gets the jock (Nathan) but it's much deeper than that. Haley and Nathan push pass clichés by not only marrying in high school but also by being great examples of how support, love, trust and happiness are all important parts of maintaining a stable relationship. On the other hand, Mouth and the feelings he endures about only being seen as a friend is so authentic because many of us face this. Sometimes, we think that's all we'll ever be good for and we eventually give up on finding love. But the thing is, Mouth never stopped. He continued to believe that he was worthy of love and found someone who was made just for him. One Tree Hill made me believe that everyone is deserving of love.
I could go on and on about my love for One Tree Hill but it wouldn't be enough. There hasn't been a show as genuine and honest as it was for me in a very long time. From the time I encountered the show until now, it's given me hope. Hope that my dreams can come true, that my friendships are everlasting, and that everyone can fall in love. One Tree Hill will always have a piece of my heart.