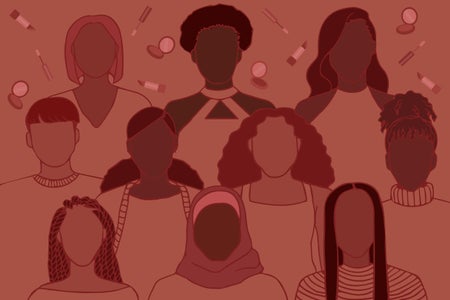 Adebusola Abujade / Her Campus Media
Defining Our History: Episode 4 - Civil Rights Leaders/Activists
Welcome to the fourth and final part of Defining Our History, where we discuss African American figures in history for Black History Month. To wrap up this series, we are going to acknowledge some of the most famous civil rights leaders. These individuals were known for fighting against social injustice and their belief in equal rights for African Americans.
Harriet Tubman (1820-1913)
Born into slavery, Harriet Tubman escaped to freedom to become a leading abolitionist. She became the most famous leader during the Underground Railroad, leading hundreds of slaves from their plantations to freedom. Tubman also worked as a spy, helping the Union Army during the war. In 2016, to honor of her legacy, it was decided that she would replace Andrew Jackson on the center of the $20 bill.
Dorothy Height (1912-2010)
Dorothy Height was a civil rights and women's rights activist. She focused mainly on improving opportunities for African American women. Dorothy was an active leader who addressed the rights of both women and African Americans as president of the National Council of Negro Women. In the 1990's, she encouraged young people to join her cause in the war against drugs, illiteracy and unemployment. She received a lot of recognition and was rewarded for her hard work, including the Presidential Medal of Freedom and the Congressional Gold Medal.
Rosa Parks (1913-2005)
Rosa Parks was a civil rights activist who refused to give up her seat to a white passenger on a segregated bus in Montgomery, Alabama. She refused to give up her seat because she was tired of giving in to segregation and she wanted to make a stand. Her bravery and what she stood for was what started the Montgomery Bus Boycott. Its success launched nationwide efforts to end racial segregation of public facilities. Parks was rewarded the Presidential Medal of Freedom, as well as the NAACP's Highest award and the Martin Luther King, Jr. award.
Daisy Bates (1914-1999)
Daisy Bates was a civil rights activist and newspaper publisher who documented the battle to end segregation in Arkansas. She and her husband, journalist Christopher Bates operated a weekly African American newspaper, the Arkansas State Press. She also helped nine African American students (the Little Rock Nine) to become the first to attend an all-white high school in Little Rock, Arkansas. Bates became president of the Arkansas chapter of the NAACP and played a crucial role in the fight against segregation.
Malcolm X (1925-1965)
Malcolm X was an African American civil rights leader, minister, human rights activist, black nationalist. He was a vigorous supporter in black nationalism and was also a spokesperson for the Nation of Islam during the 1950's and 1960's. She became a full-fledged Muslim and dedicated to the Nation of Islam for a while. After his assassination, the widespread distribution of his life story, The Autobiography of Malcolm X (1965) made him an ideological hero, especially among black youth.
Hosea Williams (1926-2000)
Hosea Williams was an African American politician and leader, who played a major role in the struggle against segregation. He served with Dr. Martin Luther King, Jr. as an organizer and advance man. He was a trusted member of Dr. King's inner circle for years. On March 7, 1965, Williams he also played a leadership role in the March to Montgomery, which was cut short due to police brutality and became known as Bloody Sunday.
Coretta Scott King (1927-2006)
Coretta Scott King was an American civil rights activist and the wife of civil rights leader Dr. Martin Luther King Jr. She worked alongside Dr. King as he became the leader of the civil rights activist movement. Coretta developed a career in activism, working as a liaison for peace and justice organizations. After her husband's assassination, she led his planned march through Memphis. Coretta founded the Martin Luther King Jr. for Nonviolent Social Change, serving as the president and chief executive officer.
Martin Luther King, Jr. (1929-1968)
Martin Luther King Jr. was an American minister and activist who became the most well-known spokesperson and leader for the civil rights movement. Through his activism and inspirational speeches, including his infamous I Have A Dream speech, he helped end the legal segregation of African American citizens. He also started the Civil Rights Act of 1964 and the Voting Rights Act of 1965. King won the Nobel Peace Prize in 1964 for her hard work and dedication to make a difference for African Americans. Years after his assassination, he became the most inspirational African American leader of his era, leading up to the memorialized day to celebrate his life, Martin Luther King Day.
John Lewis (1940-)
John Lewis is a congressman who was one of the "Big Six" leaders of the Civil Rights Movement in the 1960's. He has continued to fight for people's rights since joining Congress in 1987. Lewis grew up during the era of racial segregation. Inspired by Dr. Martin Luther King Jr., he joined the Civil Rights Movement. Lewis was a Freedom Rider who spoke at the March on Washington and led the demonstration that became known as "Bloody Sunday." He was elected to Congress in 1986 and received the Presidential Medal of Freedom in 2011.
Jesse Jackson (1941-)
Jesse Jackson is an American civil rights leader, Baptist minister and politician. He became involved in the civil rights movement while he was in college. In 1965, he went to Selma, Alabama, to march with Dr. Martin Luther King Jr. In the 1980's, he became a leading spokesman for African Americans. He was later appointed special envoy to Africa, and in 2000 he was awarded the Presidential Medal of Freedom.
This concluded our Black History Month series, Defining Our History. As we reach the end of February, let us recognize all African Americans their hard work, dedication, bravery, and brilliance they brought into the world.