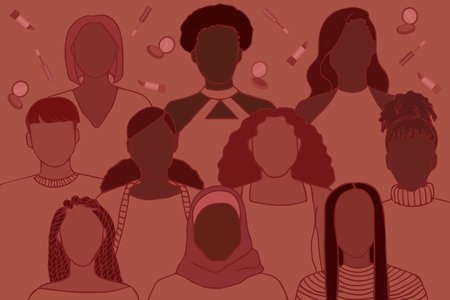 Adebusola Abujade / Her Campus Media
Defining Our History: Episode 1 - Entertainers/Artists
It's finally February, which means it's Black History Month. This month, we celebrate African Americans everywhere, from past to present, and embrace history. I had the idea of a fun and educational series for this month where I'll post about different Black History figures based on a category. I'm calling it "Defining Our History" and I want to discuss important African Americans and their contribution to the world.
For this week's category, I'm going to discuss about different entertainers and artists in history. Considering I go to an art school, I'd thought I'd kick off this series with acknowledging some of the best, well-known entertainers/artists (dancers, actors, musicians, poets, etc.) of our time.
Alvin Ailey (1931-1989)
Alvin Ailey was an African American dancer, choreographer, director, and even an activist. He was the founder of the Alvin Ailey American Dance Theater, which is known to be one of the best in the world. His dance ensemble is, and continues to be, a multi-racial modern ensemble. His most famous dance he's choreographed is Revelations, a celebratory study of religious spirit. His legacy continues to live on through many dancers around the world.
Jessye Norman (1945-2019)
Born and raised in Augusta, GA (like myself) Jessye Norman was an American opera singer and was considered one of the best of her time. She has performed in many operatic productions around the world, making a living and becoming successful as a recitalist. She toured throughout the 1970's, giving recitals of works by many famous composers, from American to International. By the 1980's, she was one of the most popular dramatic soprano singers in the world.
Ella Fitzgerald (1917-1996)
Known as the "First Lady of Song", Ella Fitzgerald was an American jazz singer who became famous for her wide singing range. She's known for her infectious scat singing, which brought excitement to her performances. She was a worldwide legend for six decades, from her first performance at the Apollo Theater for a contest to many live performances and recordings. She soloed in cabarets and toured with many artists, such as Benny Goodman, Duke Ellington, Louis Armstrong, and more. She also one 14 Grammy awards, including Lifetime Achievement, as well as the Kennedy Center Honor for Lifetime Achievement and the National Medal of Arts.
Louis Armstrong (1901-1971)
Louis Armstrong, a New Orleans native, was an all-star trumpet player who influenced many musicians with his trumpet style and unique singing. He recorded several songs throughout his career, including famous songs such as What A Wonderful World, Hello Dolly, and La Vie En Rose. He's played lead in several bands and was mentored by cornetist Joe "King" Oliver, and later became a successful cornetist himself. Armstrong was a great Civil Rights pioneer, breaking down barriers as a young musician.
Duke Ellington (1899-1974)
Duke Ellington was an American pianist and the greatest jazz composer/bandleader of his time. He was known to be one of the originators of big band jazz. He led his band and composed thousands of scores throughout half of the 20th century. His many scores mixed with different musical forms, including classical and swing, which made him into a huge star during the 1930's. He's recorded with artists, from band members to soloists, such as Louis Armstrong and Ella Fitzgerald.
Aretha Franklin (1942-2018)
Known as the "Queen of Soul", Aretha Franklin was an American singer, songwriter, pianist, and civil rights activist. She was a multiple Grammy winner and had released several popular singles, including Respect, I Say A Little Prayer, Freeway of Love, and many more. She was the first female artist to be inducted into the Rock and Roll Hall of Fame and in 2008 she received her 18th Grammy, becoming one of the most honored artists in Grammy history.
Sidney Poitier (1927-)
Sidney Poitier is a Bahamian American actor, producer, and director who is one of the most influential actors in U.S. history. He became the first African American actor to win an Academy Award for best actor for the film Lilies in the Field (1963), as well as the first black movie star. He also shaped up and redefined roles for African Americans, dismissing parts based on racial stereotypes. Poitier was also a success as a director, with credits including Stir Crazy, featuring Gene Wilder and Richard Pryer, and Buck and the Preacher, which was his directorial debut.
Langston Hughes (1902-1967)
Langston Hughes was an American writer whose poems, columns, novels, and plays made him a leading figure during the Harlem Renaissance. He wrote countless works of poetry and a number of plays during the 1920's. One of his most celebrated poems, A Dreamed Deferred, discusses how the American Dream falls short for African Americans.
Misty Copeland (1982-)
Famous ballerina Misty Copeland became the first African American female principal dancer with the American Ballet Theatre in New York in 2015. In 2007, she became the first African American female soloist for the company in two decades. She made an appearance in Prince's music video for the song Crimson and Clover and has performed on Broadway (On The Town musical) and in the film adaptation of The Nutcracker and the Four Realms. Copeland's legacy made her a legend and a pop icon for dancers everywhere.
Spike Lee (1957-)
Spike Lee is an American filmmaker who is known for his brilliant, yet controversial subject matter for his films. Some of the themes Lee uses in his films includes race relations. His film debut was She's Gotta Have It (1986), which led up to several more film hits, including School Daze, Do The Right Thing, Malcolm X, and BlacKkKlansman, which earned him his very first Academy Award for best adapted screenplay in 2019.
This concludes the first episode of Defining Our History. Until next week!!