Isabelle Nelson, a fellow HC writer, found a unique way to cover part of her tuition– she sold her business– which she started as a high school junior.
Nelson owned a brick and mortar bakery, Le Fou Gâteau, in her hometown of Oregon, Illinois.
Nelson has been baking since she was young and still continues today.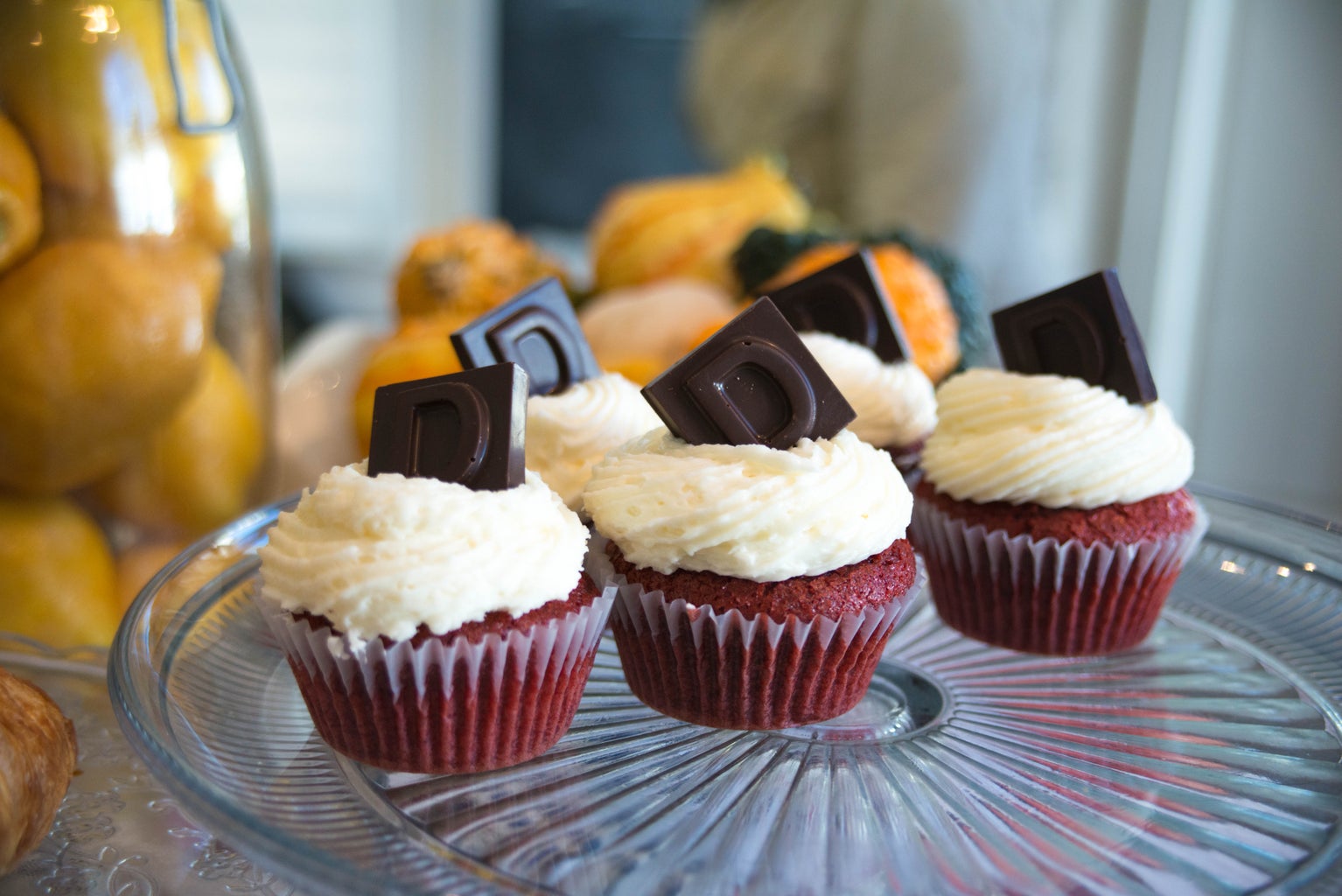 "As soon as I was old enough to stand on a chair I was right in the mix of it," Nelson said. "I loved it."
Nelson baked as a hobby all through high school and in her senior year, she became more serious about turning her passion and talent into a business.
"It started as just a pipe dream that I ran on the side when I wasn't at my part-time job or in sports," Nelson said.
Nelson was enrolled in an entrepreneurship class in the fall of 2018 that encouraged students to start their own businesses. Nelson had many mentors that helped her along the way, like her parents and the teacher of her entrepreneurship class.
"The process was interesting, especially as a very young person," Nelson said. "I think one of the hardest parts was choosing the name and learning to file taxes."
Nelson's bakery, Le Fou Gâteau (The Crazy Cake), opened in the spring of 2019 after she won a pitch competition at Northern Illinois University to help pay for the license and location rental.
"I named it that because I did a bunch of different flavors," Nelson said. "I would do savory cupcakes too that people really liked."
Nelson said the most difficult part of the business was the financial aspect. She said that getting the initial start-up costs of the business covered was difficult while also trying to balance a profit.
"I learned a lot from my entrepreneurship class," Nelson said. "But most of the stuff I just learned as I went."
Nelson was the sole employee of Le Fou Gâteau. Her mom and friends would help as needed, but Nelson was usually on her own.
She had a website that customers could order through, but she would also have in-person consultations.
Nelson said that she could bake anything, but cupcakes were her specialty.
"That's what everyone wanted," Nelson said. "Sometimes I would make cinnamon rolls or cookies, but people really like my cupcakes."
Nelson graduated high school in 2019 and closed Le Fou Gâteau's doors in August before she left for college.
Nelson is a junior at St. Ambrose University studying secondary English education. She is currently observing and helping teach English classes at Pleasant Valley High School.
"I still bake as a creative outlet in my apartment," Nelson said. "It's a huge stress reliever for me, and everyone around me benefits from it so that makes me feel good."
Nelson works at WaterMark corners in Moline as a retail associate while she's not in class, and she hopes to open another bakery in the future.
"My dream is to open a bakery while teaching my students to run it," Nelson said. "It would be open before school and after school, and I would help them to run the whole thing."
Nelson said she hopes that an experience like this would give students real-life working experience in a supportive environment.
"Until that day comes, I will continue to bribe students with cupcakes, cinnamon rolls, cookies, or whatever else they can dream up."