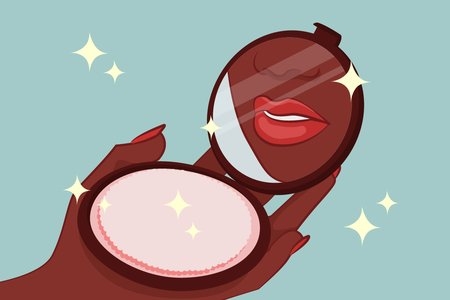 Adebusola Abujade / Her Campus Media
Beautiful, Baked, and Budget-Friendly Blush!
Hey Beauty-Lovers, 
I'm back to start the new 2019-2020 school year. What does that mean? Of course, more makeup! Today's focus is about all things blush.
As of recently, the drugstore game is becoming more and more competitive. Well known companies such as Maybelline, L'Oreal, and many others are are starting to turn out quality products to keep consumers coming back. Finally, inexpensive makeup that actually works!
High-end blush palettes or singles can range anywhere from $30-$80, not only breaking the bank, but leaving you feeling guilty for splurging. Luckily, I have found a great brand for anyone looking to venture out.
Milani is an upcoming drugstore brand that cranks out sleek, inexpensive and quality products. They sell a number of products like various eyeshadows, primers, and even foundation. Yet, one of their best selling products is their Baked Blush. 
Milani's Baked Blush comes in 5 shades that are friendly to all different skin tones and ethnicities. This product has a sheer undertone, meaning it is very light and buildable. Milani Baked Blush is not matte, therefore it does contain a slight sheen. Whether you have dry, oily, or combination skin, this blush will flatter you. 
Each blush retails around $7.99 which is not only great for the budget, but will last you several months. This product can be found in local stores such as Walgreens, Target, Walmart, and even Ulta.  
Fan Faves:
The Shade Berry Amore and Luminoso are some of my personal favorites. Berry Amore is a deep, mauve colored blush with flecks of gold shimmer and Luminoso is a peachy blush guaranteed to give your look an extra vamp of color.
Swipe a little on the apples of your cheeks and you are ready to rock.
Now, Get Glowing Babes!