We all made multiple random and unnecessary purchases over Covid-19 quarantine. My biggest investment has been a portable record player and about a dozen records. Did I need these things? Probably not. But let me tell you, it makes me SO happy. The player itself it a Victorola brand portable player, and it is so easy to use! I bought mine at Walmart after my roommate, Jess, convinced me to.  
Not only is playing the records and listening to my favorite albums on vinyl fun, but the collecting part is also so much fun. When you go to a store that sells records, whether it's a vintage record store or a local Barnes and Noble, you never really know what you'll find while flipping through vinyls. I even found one of my favorite Broadway show's album in a sale section and had to get it. Finding a vinyl of one of your favorite albums and holding it in line for checkout is something I never thought would bring me so much joy.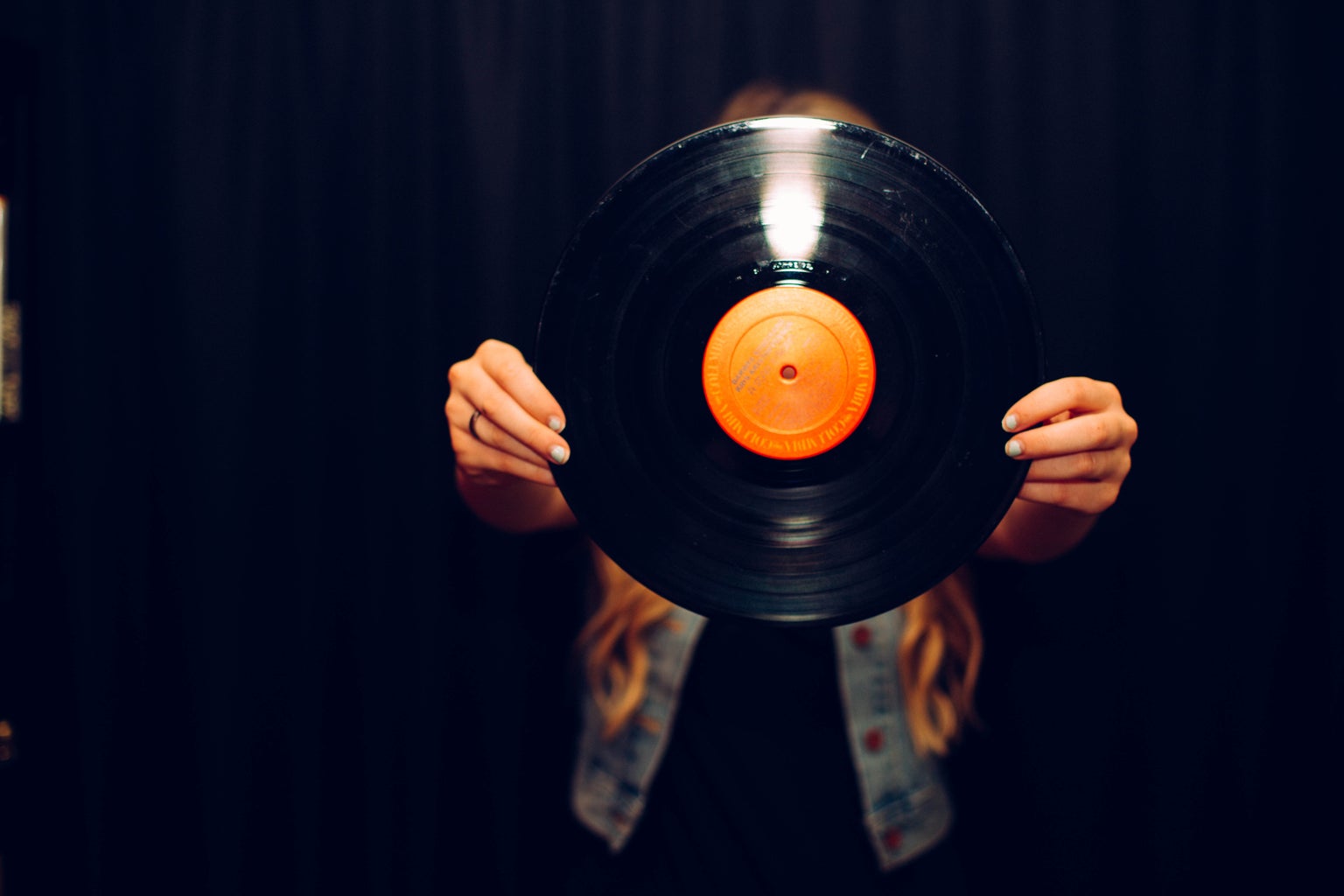 It has also become very trendy to hang up records as wall décor. I have fallen in love with this trend and have many records I bought at an antique store hung up. However, some of my records are what they call "picture discs". This means that the record itself isn't just the standard black color and has a massive picture on it. For example, my Aladdin picture disc has a picture of Aladdin and Jasmine on the magic carpet on it. If you go to Michael's or some other craft store, you could find some sort of clear sheets to put these records in and then hang them on the wall as decoration.   
Here are some places you can buy a record player and/or records from: Target, Walmart, Best Buy, Barnes and Nobles, Urban Outfitters, Newbury Comics, Amazon.