Trader Joe's Fall Must Haves
Fall is my favorite time of the year and each fall I look forward to trying new seasonal flavored drinks and goodies; specifically at Trader Joe's because there are always exciting treats to buy. As any Trader Joe's regular would know, they go all out for the fall: they put out new pumpkin and fall flavored products each year. I've had a great time trying out some of these items this season and I will be sad to see them off the shelves when the seasons change. I've compiled a list of Trader Joe's fall items that you must try before they're gone!
Gluten Free Pumpkin Pancakes
I'm a total 'foodie' but I have a gluten intolerance and it can be really frustrating shopping for me. Pancakes used to be one of my favorite breakfast foods before I started eating gluten free, but i've not been able to find savory gluten free pancakes since. When I saw Trader Joe's gluten free pumpkin pancake mix on the shelves, I knew I had to try it. These are the best gluten free pancakes that I have ever had; they are both pumpkin flavored and incredibly fluffy! The only negative I've found about this product is that you have to add a bit more water to the mix than the recipe on the box calls for, but they have come out delicious every time I've made them. They taste great with chocolate chips too - definitely check out this product while they are still on shelves.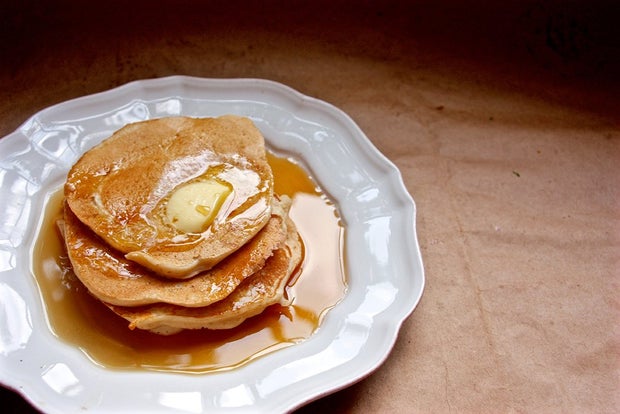 Christin Urso / Spoon
Apple Cider Fruit Spread
I honestly had no idea what this product was when I first picked it up - I saw apple cider and was automatically intrigued. The Apple Cider Fruit Spread is similar to a jam but it's thinner and full of fall flavors. I have had a great time experimenting with this product and trying it in as many different ways as possible. For instance, I've found that this spread is excellent on toast or on waffles for breakfast. It adds a little extra sweetness to my breakfast - perfect for anyone with a sweet tooth. The jar also mentions that you can make a sweet chicken dish using this spread. I've not tried this just yet but I certainly want to experiment with that before they take this product off the market.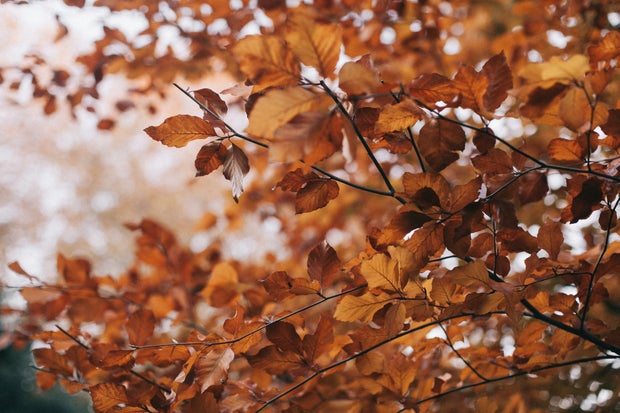 Photo by Lina Kivaka from Pexels
Organic Pumpkin Coffee
I initially picked up this product because I was out of coffee and this product was really reasonably priced. This huge box of K-Cups retails for just $4.99 and lasts me for a few weeks at a time. I didn't expect this coffee to be anything special but it is my very favorite store bought pumpkin flavored coffee. The pumpkin flavor is not overpowering and the brew itself isn't too dark. If you're a coffee lover like me, definitely pick a box of these up!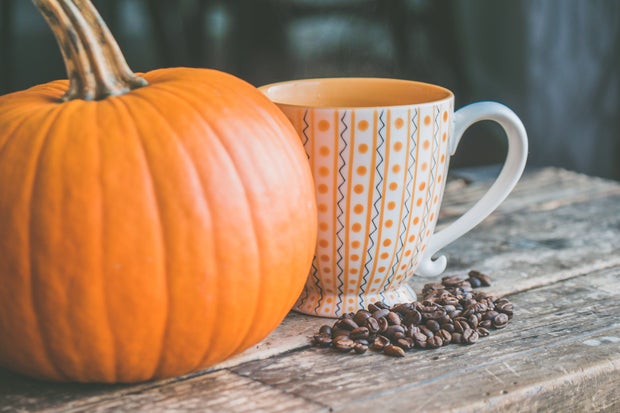 Photo by Jessica Lewis from Pexels
I've been soaking up all things fall while I can - Trader Joe's has certainly not disappointed when it comes to fall flavored goodies. Some of these products have become staples when I go grocery shopping and I will be sad to see them go. Head to Trader Joes and give some of these fall flavored products a try while you still can.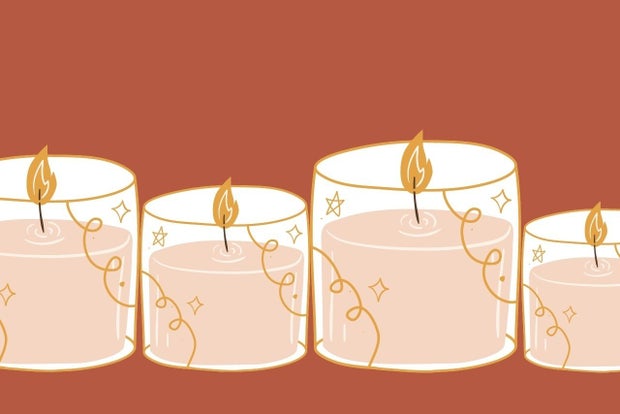 Illustration by Sketchify in Canva