In the fall, I did "A Harry Styles Song For Every Mood" and I realized that I had yet to do the same for One Direction. So, "this time I'm ready to run." I don't know about anyone else but I fell in love with One Direction all over again in 2020 during quarantine. To get out of the house, I would blast my playlist of their songs and drive around to anywhere. It was so great. I highly recommend it. Here is a One Direction song for every mood! 
When You're In Love… Fireproof 

"'Cause nobody knows you, baby, the way I do, And nobody loves you, baby, the way I do, It's been so long, it's been so long, maybe we're fireproof, 'Cause nobody saves me, baby, the way you do…"
I have said this since I was 15 and didn't really know what romance was, this song is SO ROMANTIC. Everyone deserves to be loved and appreciated in the way the lyrics to this song describes. It is so sweet. I remember hearing this live at Gillette Stadium at 15 and thinking to myself, this is so GOALS. I also think the song itself and beat pair well with a nice sunset chasing session or late night drive.
When You're In A Good Mood… Olivia

"I live for you, I long for you, Olivia, I've been idolizing the light in your eyes, Olivia, I live for you, I long for you, Olivia, Don't let me go, Don't let me go"
In my opinion, this is one of their best. Definitely in the top five for me. This song is so happy and upbeat. It instantly puts me in a good mood. I know this song was popular on Tik Tok but real directioners have had this as a fav for a while. I definitely recommend listening to this if you need a pick me up or mood changer! 
When You Just Want to Belt Something Out… I Would 

"Would he say he's in L-O-V-E?, Well if it was me then I would, I would, Would he hold you when you're feeling low?, Baby you should know that I would, I would"
YOU'RE LYING if you didn't have this song blaring and was singing/screaming along to every word in the car when you first got your license. (Okay, maybe just me? I doubt it though) This song is classic One Direction. It is impossible to not get stuck in your head. Such a feel good and easy to sing a long to bop!
When You're Feeling Nostalgic… Night Changes (History was a close second for this one too)

"We're only gettin' older, baby, And I've been thinkin' about it lately, Does it ever drive you crazy, Just how fast the night changes?, Everything that you've ever dreamed of, Disappearing when you wake up, But there's nothing to be afraid of, Even when the night changes, It will never change me and you"
THE MUSIC VIDEO. Real ones know. This is another one that got big again from Tik Tok and people would post a video along with their friends who they have grown up with throughout the years. This song is the reminder that we're all turning into adults. However, this song also allows us to know that we are not alone in that!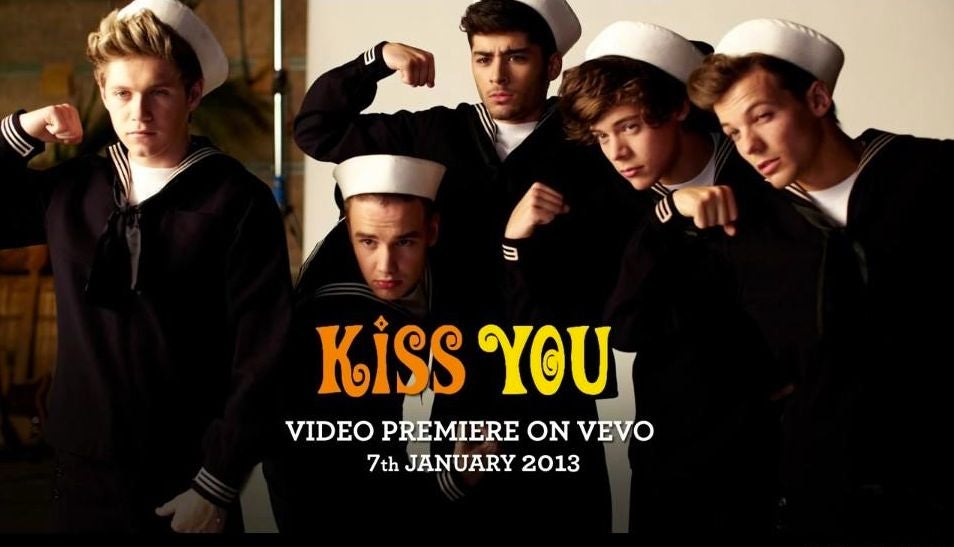 A Given but When You're Happy… Happily

"I don't care what people say when we're together, You know I wanna be the one to hold you when you sleep, I just want it to be you and I forever, I know you wanna leave, So c'mon baby be with me, So happily"
I mean, do I even have to elaborate? The Title speaks for itself. The vibes of this song are immaculate. 
When You're Put on Aux and need a song everyone will LOVE… Stockholm Syndrome

"Oh, baby, look what you've done to me, Oh, baby, look what you've done now, Oh, baby, I'll never leave if you keep holding me this way, oh o-oh, Oh, baby, look what you've done to me, Oh, baby, you've got me tied down, Oh, baby, I'll never leave if you keep holding me this way, oh o-oh"
    I dare you to try to find someone who does agree that this song is a slapper. Harry and Niall have both performed it in their solo concerts as well and it is believed to be both of their favorite One Direction songs. I know my own boyfriend has even loved this song before he even met me (thanks to his sisters). Directioners or not, this is guaranteed to be a crowd favorite!
If you're feeling insecure… Little Things

"You'll never love yourself half as much as I love you, And you'll never treat yourself right darling, but I want you to, If I let you know, I'm here for you, Maybe you'll love yourself like I love you, oh"
THIS SONG. This is when they won our hearts. Also, this was written by Ed Sheeran. Such a sweet and vulnerable song. If you ever are having one of those days where every outfit in your closet makes you feel ugly or you just are not feeling yourself, put this on. Harry, Louis, Liam, Niall, and Zayn will remind you that they still love you and think you're a queen. 
 When you're in a One Direction Mood… What Makes You Beautiful

"Baby, you light up my world like nobody else, The way that you flip your hair gets me overwhelmed, But when you smile at the ground, it ain't hard to tell, You don't know, oh-oh, You don't know you're beautiful"
When anyone thinks of One Direction, this song comes to mind. This was their biggest hit and what put them on the map. This was our first glimpse into One Direction. WMYB will always hold a special place in my heart.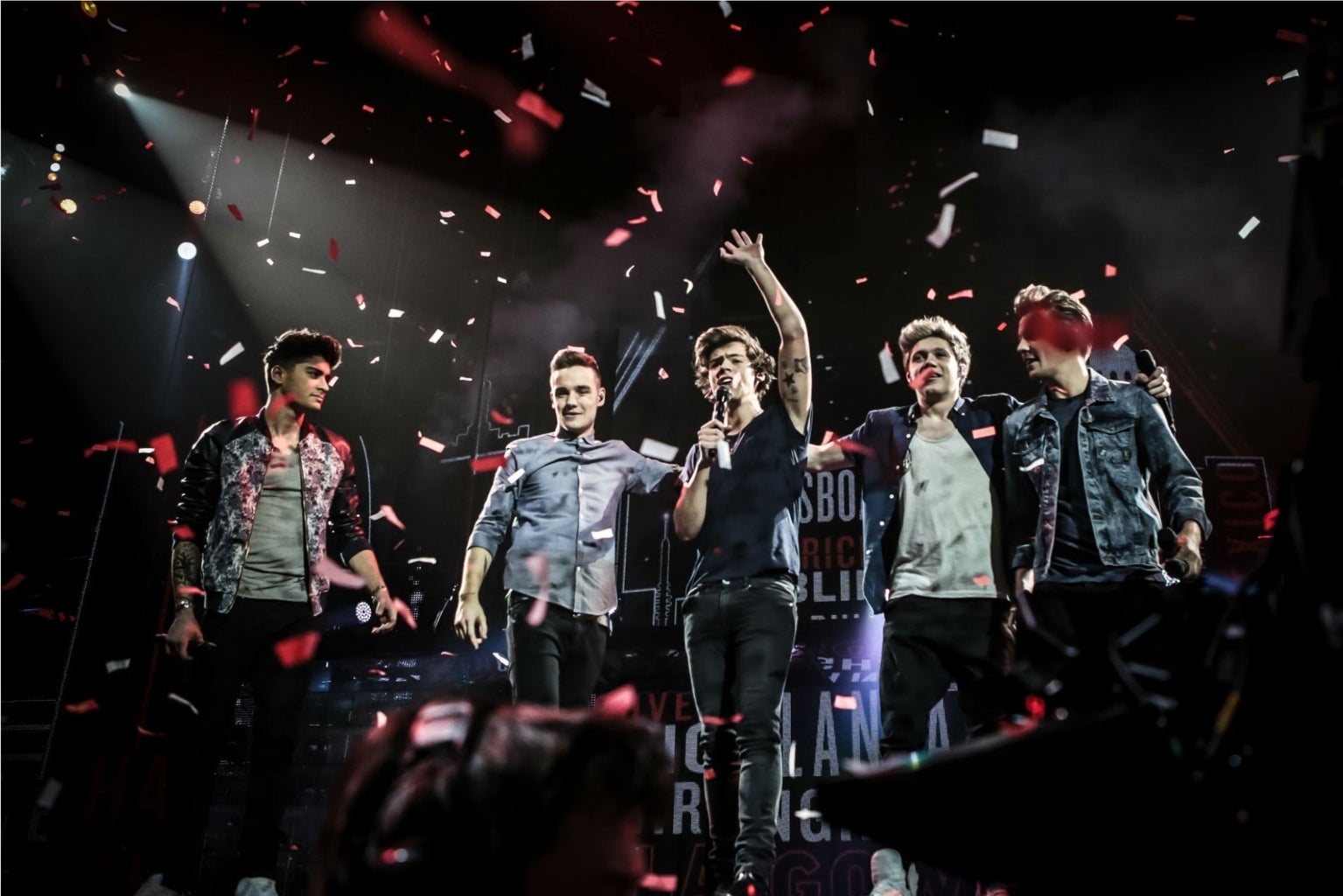 This was SO HARD as there are so many great One Direction songs to pick from. I could have made this list a lot longer tbh but I hope you enjoy it and you find "the best song ever" to fit your mood :)