Olivia Jade - Is the World Ready To Forgive and Forget?
by Anna Bernasconi
For anyone who doesn't know - Olivia Jade is the daughter of actress Lori Loughlan and designer Mossimo Giannulli, both famously guilty for their college admissions scandal back in March of this year. Both parents were charged with bribing USC recruiters with $500,000 in exchange for their daughters spot on the rowing team, a sport Olivia Jade has never played. Oliva Jade, who comes from excessive wealth and privilege, has become the face of corruption in the college admissions process, and the discrepancies in the treatment of those with wealth in general.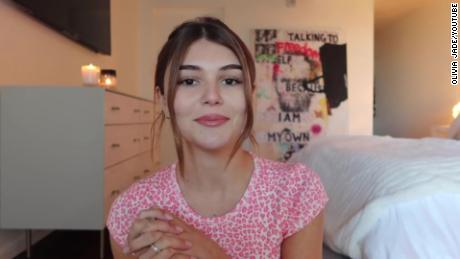 How is this relevant now?
On December 1st, Olivia Jade posted a two minute YouTube video; the first video she has posted since after the scandal broke out. Unfortunately, the video left out juicy gossip many of us had hoped for (for legal reasons). Instead, the 20-year old YouTuber and makeup guru left us with an emotional clip explaining how she is ready to move on and jump back into social media. The question is whether she has experienced enough of a "punishment" for her actions. Olivia lost several brand endorsements after the scandal, including those with Too Faced Cosmetics and Dolce & Gabbana. Additionally, her reputation has been severely damaged, as well as that of her parents.
I applaud her for coming back into the public eye, subjecting herself to potential hate. In the video, Olivia says, "I'm terrified to make this video and to come back I know that I also want to start taking smaller steps in the right direction". Despite her parents' crimes, and her possible involvement in the scandal, I feel she teaches a valuable lesson about overcoming. Whether she is right or wrong, It takes a lot of courage to put oneself into the spotlight after it seems the world is against you. Hopefully this year has humbled her, and has become a lesson for people to do what is moral, and for others to come back from hardships.