Netflix Shows You Should Binge Watch This Fall
Searching for a new show to get addicted to? Look no further...
Friends
If you haven't started watching friends yet grab your laptop and start right away. This feel good show is the best go-to after a stressful day, for a quiet night in or just a fast study break. The characters in this show give friendship goals a whole new meaning. You'll find yourself relating to at least one of the hysterical characters weather its Joey and your love for food, Rachel and her passion for fashion, Ross and his big heart, Chandler and his horrible jokes, Monica and her neatness or Phoebe and her craziness.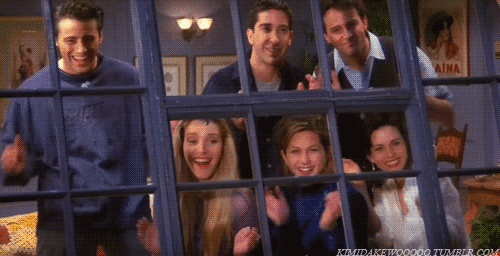 New Girl
New Girl is a more modern show about a couple of thirty year olds living together as friends in a loft apartment in Los Angeles, California. In this hilarious comedy the characters are simply trying to get through their every day crazy dilemmas. The main focus of this show is on a girl named Jess who moves in with four other guys and has no idea that she's getting herself into years of the most amusing experiences.
I know from experience that this show will constantly have you laughing during your late night binge sessions, it is by far one of the funniest shows on Netflix.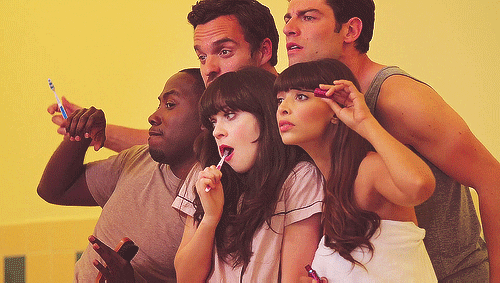 Vampire Diaries
Now I know what your thinking, Vampire Diaries, is just a dragged out version of Twilight and would be the biggest waste of time even starting it. Trust me your wrong. I started watching this show randomly last year after an all day long cram for finals and ended up finishing the entire first season within 24 hours. Yeah, its that addicting. This tv drama is about one town and its young, mystical creatures that are all entangled in one big love triangle.
The producers for this show also had the idea to gather up all the best looking male actors and throw them all into one series so trust me its not hard to get through.
Shameless
If your in college and haven't heard of Shameless yet its pretty obvious your living under a rock. This insane show blew up with popularity within the past year and for a good reason. This show is about an underprivileged and pretty messed up family living and growing up in a bad neighborhood outside of Chicago. I know it doesn't sound too appealing but the characters and their wild drama will definitely get you hooked. Between their family, alcoholic, relationship, and childcare drama you will be surprisingly intrigued. This is definitely a fun show to pull up on your tv during a late night snack time or right after coming back from a night out with all your friends.
Grey's Anatomy
Grey's Anatomy is one of Netflix's most popular shows and is all everyone loves to talk about. Every episode your completely surprised with a new crazy medical story or drama. Although the medical cases are different, the characters are always the same and their personalities and love for each other and medicine will attract you to the show right away. Over the seasons you watch a group of interns make themselves into surgeons. By the time your done with this series I'm convinced you'll know how to assist on at least three different surgical procedures.
Scandal
Scandal is a tv drama that is pretty new to Netflix and everybody's attention. The show is made by the same creators as Grey's Anatomy and gives us an inside look on some of the most scandalous and romantic drama behind closed doors in the White House and Washington D.C. The show revolves around ,the man himself, the President of the United States and his romantic affair with his mistress, Olivia.
If you cant relate to the plot or characters in this show one thing for sure is you can definitely relate to Olivia's love and greed when it comes to wine.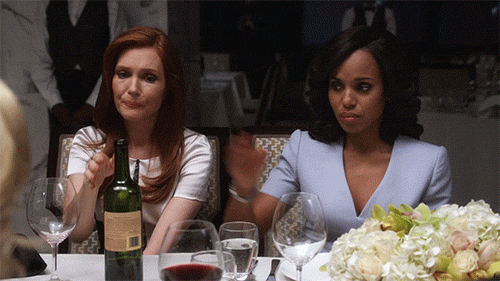 Gossip Girl
Gossip Girl is the most basic show ever to be placed on Netflix and if you haven't watched or started this one yet you definitely should now. This show gives you an inside look into manhattans elite and most prestigious teenagers and their luxurious lives. Over the seasons you follow the characters throughout their mansions, glorious vacations, crazy family drama and intense relationships.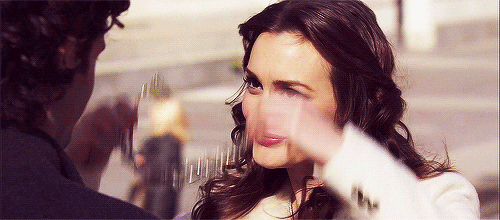 How I Met Your Mother
How I met your Mother is another feel good and lay back show that is an easy go to whenever you need a quick pick me up or smile. This show was my summer addiction because its one that you can really watch whenever and don't need to constantly keep up with it. The show revolves around one man telling the long story of how he came to meet their mother and how his friends, where he lived and his work all made an impact on how they ended up together.
Happy binge-watching!