Five Tarte Products Every Girl Needs in Her Life
Ladies, if you haven't checked out Tarte Cosmetics lately, drop everything you're doing and go check out their website ASAP.
Tarte has been dropping new products left and right and fans are living for it! In the past few months the brand has launched an entire new line called "sugar rush" which features a variety of sweet new beauty products including multiple skin care related products and new palettes. Additionally, Tarte has released several new limited edition eye shadow palettes! The release of all these new products has given the brand some well-deserved media attention. Many of these products appear to be a big hit, based on reviews thus far. Tarte has had several online sales to help promote their new line as well! I have personally been a long-time fan of this company and am really looking forward to trying out some of their new releases.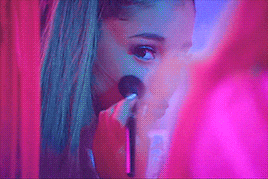 In honor of the brand's recent achievements, let's take a look back at some of the brand's more iconic items.
Here are five Tarte products that every girl needs in her life.
Possibly one of the most iconic concealers in the world of makeup, the Shape Tape Concealer is a must have. Described by Tarte as "the holy grail of goodies" this product applies flawlessly and does not leave creases in the skin. It is recommended to be paired with Tarte Shape Tape foundation for a full coverage finish. From my personal experience with this product, I can attest to the fact that this is a product that will cover any blemish you may have on your skin. Another important point to note, is that Tarte was recently named America's #1 concealer brand.
If you are looking for a good-quality and full coverage product, definitely check out the shape tape concealer. It is retailed at $27.
2. Tartelette in Bloom Clay Palette
The Tartelette in Bloom Clay palette features a combination of mattes and micro shimmers in 12 different shades. This five star rated eyeshadow palette is perfect for natural looking everyday wear. The colors included are primarily neutral and can really work to compliment any skin tone. I personally love this palette because I can achieve several different looks using this palette alone. I primarily reach for this palette when I am looking to create a very natural makeup look that I can wear around campus; though, it is easy to create more intense looks for special occasions with the colors provided. The colors are very pigmented and easy to blend. I would really recommend giving this palette a try! It is retailed at $39
3. Maracuja Oil
The Maracuja face Oil is a must have in any skincare routine; though, this is not strictly a face oil. This product can be applied to any area you feel needs hydration, including but not limited to, your cuticles, elbows and even split ends! Tarte advertises this product as being perfect for any skin type, including oily and blemish-prone skin because the oil absorbs quickly and does not feel greasy. I personally love this product and have added it into my everyday skin care routine. I have combination skin so it has a tendency to be dryer in some areas and oiler in others. I apply this product whenever there is a dry spot on my skin and within minutes I can feel big improvement. Tarte also advises that you mix this oil with either a moisturizer or even your choice of foundation to improve hydration! This item currently retails for $48.
4. Mermaid skin Hyaluronic H2O serum
Another must have Tarte skincare product is the Mermaid Skin Hyaluronic H20 Serum! This lightweight serum provides instant hydration and works to give your skin a flawless appearance. Serums are different from regular moisturizers because their water-like texture allows for them to absorb deeper into your skin to improve hydration results. Additionally, regular usage of serums can give your skin a firmer and smoother texture, as well as minimizing the appearance of pores. I started using this serum regularly about two months ago and have been loving the results. I apply this serum in the morning, a little while before applying my makeup. Since using this product I find that my skin appears brighter and that my makeup applies more smoothly onto my skin. This product has a 4.5 star rating and currently retails for $42!
5. Life of the Party Clay Blush Palette & Clutch
Finally, the life of the party clay blush palette & clutch is a must have for any girl. This unique palette is displayed inside of a clutch; there are pockets for credit cards and money and there is also room for you to store your phone. It is an on the go product that makes touch-ups a breeze! This palette features 3 blushes, 1 bronzer and 1 highlight. While this product is advertised as an on the go palette, I have added this palette to my everyday makeup routine. I especially love the different shades of blush included in this set. All of the products are very pigmented and apply to the skin very smoothly. If you are in the market for a new face palette, definitely check this one out! It is currently retailed at $25!
Tarte has and continues to be my go to makeup brand. I have had really great experiences with all of their products I have tested and have grown to really trust their brand and I am excited to test out some of their new releases! If you're a makeup lover and haven't checked out Tarte, I really suggest you do!