Don't Know What to Watch? I Picked Some Great Movies For You.
I am a huge movie buff and enjoy either watching movies or watching YouTube videos about movies in my free time. I am the type of person who also will watch my favorite movies over and over again until I basically know all of the words. Since everyone is in quarantine with more free time than usual, here are some of my favorite movies that always make me smile, laugh, or cry. They are also just all-around great movies so please check them out!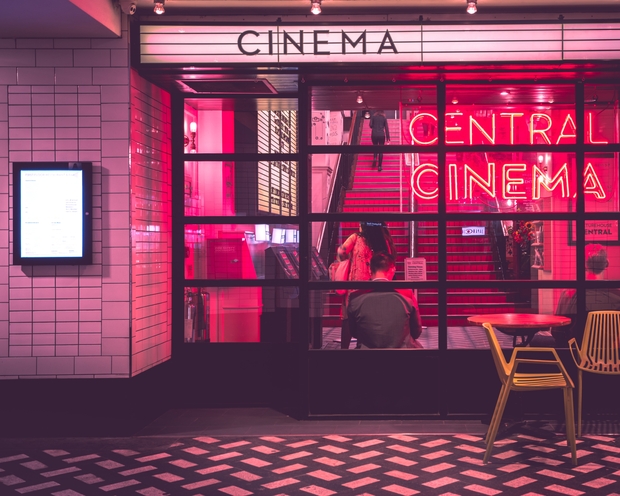 I am a MASSIVE Marvel movie fan, and this movie is part of the Marvel Cinematic Universe. However, even if you haven't seen any other Marvel movies or if you don't really like superhero movies, you are guaranteed to enjoy Guardians of the Galaxy. It's about a group of misfits, led by the hilarious Chris Pratt, who tries to save the universe from a villain who plans to use an Infinity Stone to wipe out humanity. The plot is action packed, however, what brings me back to this movie every now and then is the lovable characters and the humor. This is one of the funniest movies I have ever seen due to the cast of Chris Pratt, Zoe Saldana, & Dave Bautista; and the voices of Bradley Cooper and Vin Diesel. They never fail to disappoint me. 
There was a time where I watched this movie three times in the same week. Obviously this movie is the story about Elton John and his life from his brutal childhood to a glittery rockstar. This movie is partially a musical, as there are some dancing and singing parts while other hit songs are played in the background or performed on stage. The pure emotion behind the songs and the brilliant acting by Taron Egerton, who won the Golden Globe for his role as Elton John, bring me back to this movie. Elton John has a very successful career, but this film really exposes what he went through behind the scenes and more of what his life was like after he left the stage. Please check this movie out because you will quickly fall in love with Taron Egerton and Elton John (This movie makes me cry LOL).
This movie came out in 2018 and here I am still blasting the soundtrack in my car. This is more of a family movie, however, I still watch it alone sometimes when I feel like reliving the incredible singing and dancing. This movie also has a phenomenal cast of Hugh Jackman, Zendaya, Zac Efron, and Keala Settle. The plot is so incredible and emphasizes P.T. Barnum's career of becoming a successful ringleader at a circus as well as taking time to be with his family. The Golden Globe winning song, "This is me" will bring tears to your eyes due to the emotion in the song and the entire message of the movie being that even if you're different than everyone else, that's okay.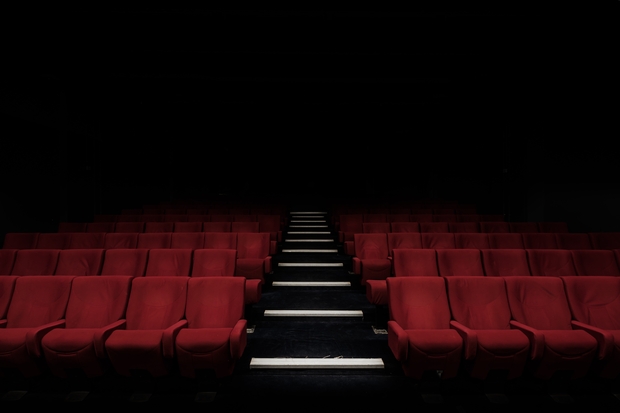 Okay, I'll admit that the first time I saw this movie, I sobbed; my mom walked in my room as I was sobbing LOL. This coming of age comedy film is about the very opinionated "Lady Bird", played by Saoirse Ronan and takes place in Sacramento. She is a senior at a Catholic high school and hopes to attend a prestigious college somewhere on the east coast, despite her family's financial situations. Her mother, Marion, often tells her that she is ungrateful, and they fight a lot. Lady Bird joins the theater club and from there falls in love with a boy and from there her relationships change and different problems form. Like I said, I got so emotionally attached to the characters that the ending made me sob; so please do yourself a favor, watch this movie and see for yourself what made me cry. Also, it's really funny and Saoirse Ronan is in it, so yeah overall it's great. 
Where do I even start with this movie?! Booksmart is probably one of the funniest and most brilliant films ever. Directed by Olivia Wilde, she really captured what it's like to have a best friend and be a senior in high school. Basically, two best friends, played by Beanie Feldstein and Kaitlyn Dever, spent their entire high school careers studying over partying to get into ivy league colleges. On the last day of school they came to the conclusion that their classmates who more so prioritized partying over schoolwork got accepted into comparably good colleges;   they both urged to prove to these other kids that they can have fun too while trying to go to the biggest party of the year the night before graduation. The film is mostly their stops along the way to this party which makes for a hilarious and feel-good film; in all please watch this film. 
This is the most recent of the movies on this list so it might be more difficult to access. However, if you can find a way to watch this movie, DO IT. This is a whodunnit style movie, but directed by the genius Rian Johnson and has an incredible cast. Not only this, but the scenery in the house is just so beautiful. This film is funny,  stressful, thrilling, and it changes genre halfway through (what?!). This film is very unique, and it is so fun to watch the acting by Daniel Craig, Chris Evans, Toni Collette, Jamie Lee Curtis, Katherine Langford, and many more. Definitely watch this movie at some point and you'll find yourself rooting for different characters and trying to guess what will happen next.