7 COVID-Friendly Fall Activities
This year I have spent a lot of time coming up with activites to safely have fun and social distance. Luckily, we are approaching prime fall season and a lot of our favorite fall activities are safe to do in this COVID era we are living in. Here are seven fall activities that are fun and safe to do this season!
1.

Apple & Pumpkin Picking

Breanna Coon / Her Campus

Apple & Pumpkin picking is one of my all-time favorite fall activities. Wearing a mask and social distancing while going picking at your local apple orchard or pumpkin patch makes this activity COVID friendly!

Baking is a hobby I love, especially during the fall. A few of my favorite things to bake are apple cider donuts, pumpkin bread, candy apples, apple crisp, pie, cinnamon buns, cheesecake, snickerdoodles, or pretty much any boxed baking treat you can find in Trader Joe's!

As the air becomes colder, I gravitate towards cozy activities. Fall is a great time to watch any movie, especially Halloween and horror films. Freeform is doing their "31 Nights of Halloween" special for spooky classics while Netflix has a wide array of horror films such as Sinister, House at the End of the Street, Would You Rather, and Stephanie.

4.

Make Your Favorite Fall Drinks at Home

My favorite fall drink is the Pumpkin Cream Cold Brew at Starbucks, but it can be pricey! Research some recipes for this or other favorite fall drinks such as the classic Pumpkin Spice Latte or a Salted Caramel Mocha.

November 3rd is election day so now is a perfect time, if you haven't already, research the election, candidates, and issues. You can vote in person or by mail. If you are an out of state college student, consider an absentee ballot. Every vote counts!

Shortly the leaves will transition into beautiful red, orange, and yellow hues. Grab some friends and drive around town to look at the foliage. Maybe even get out, take in the view, and take some festive pictures.

7.

Make A List of What You Are Thankful For

With Thanksgiving approaching, it is important to remember what we are thankful for. During these times of political unrest and COVID-19, it can be hard to remember the successes of the past year. Get your journal, reflect on the year, and make a list.
I hope you all enjoyed my list and get out to try a few of the fun fall things I suggested. Whatever you do, just remember to social distance and wear a mask!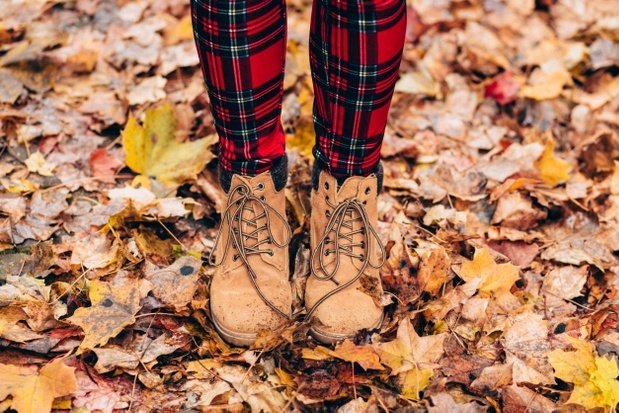 Photo by Freestocks.org from Stocksnap