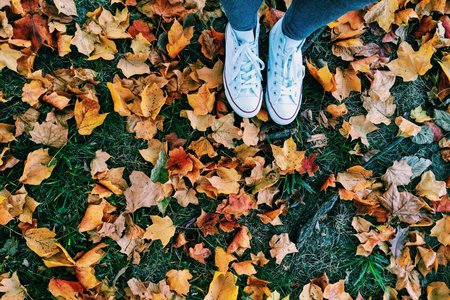 Meredith Kress / Her Campus
The Ultimate Fall 2019 Bucket List
Fall is a season that is enjoyed by many people. Who doesn't love cooler weather, wearing sweats and hoodies and the holidays? Not only that but as students, it is very important to take breaks from studying once in a while and do something fun that will uplift our spirits and get us through the rest of the semester. We all know we want to!
There is so much that you can do this season so here is a list that will help get you started:
1. Go to a corn maze/pumpkin patch
Dell Osso is a well-known place for your fun fall festivities!
2. Go trick-or-treating
One of the best areas to go for this activity is the Fabulous Forties in East Sacramento.
3. Buy fall scented candles
Check out Bath & Body Works or your favorite local candle shop!
4. Bring out the booties
UGGs are here for the season! 
5. Go apple picking
Apple Hill anyone? It's close to the Sacramento area and is the perfect place to spend time with friends and family.
6. Go to a football game
Sacramento State's Homecoming game is this Saturday. Let's go Hornets!
7. Pumpkin carving
Who doesn't love a spooky little jack-o'-lantern?
8. Try new pumpkin spice drinks 
You can always go to a nearby Starbucks or check out a local coffee shop to see if they have any!
9. Fall photoshoot outside
Sacramento State is the perfect spot when the leaves start falling.
10. Wear fuzzy socks
It's finally that time of year where it's cold enough to bring out those socks.
11. Make a spooky basket
This is your chance to put together something special for a loved one!
12. Bake and decorate cookies
Pinterest never fails to give me inspiration!
13. Watch Halloween movies
Halloween Town will always be on the list every year.