Ways To Pop A Burst Of Color Into Your Daily Makeup Looks
The whimsical gowns that graced the Met Gala's red carpet last Monday night were not the only extravagant interpretations of the night's camp theme. Many of the makeup looks created for the night were just as - if not more - stunning in comparison to the attire. Fashion and beauty inspired by camp is essentially anything that is the opposite of the ordinary and expected, and as explained by The New York Times, a wide range of over-the-top aesthetics extending beyond just fashion could be considered camp. From bold and glittery eyeshadow shades to graphic liner anywhere but on the eyelids, and of course plenty of stick-on rhinestones, many of the beauty looks from last week's Met Gala lived up to the boldness of the theme.
Colorful makeup shades are not just reserved for red carpets, beauty gurus on social media or Halloween weekend. While makeup can be used to enhance natural features and subtly freshen up one's appearance, that does not have to be its sole purpose. Makeup can be a creative and playful expression of artistic ideas that draws inspiration from a variety of elements. So how does one begin to wear eye-catching bright hues such as the looks emblematic of camp?
If you're scrolling through some of the camp-inspired creations and are ready to dismiss the idea of attempting to use more color in your makeup routine due to the perceived difficulty of pulling off the style, remember that it takes lots of practice and an extremely talented makeup artist to recreate some of those looks. Thankfully anyone can have the confidence and creativity to put together their own unique take on colorful makeup, and they don't always have to be as overtly outlandish as camp. Starting off by playing with small ways to add some color to your makeup looks through the following ways could be the stepping stones that lead you towards more daring looks over time.
Eye-Catching Underline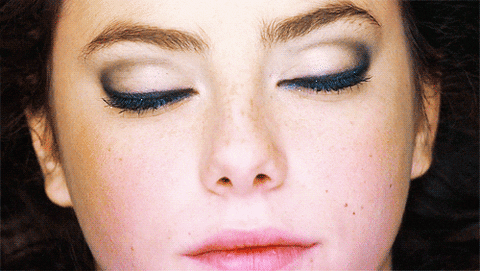 Sweeping a colorful shade along your lower lashline is an unexpected and quick way to brighten up your eye look. While this can be achieved by tracing a colored gel or pencil eyeliner (Urban Decay's 24/7 Glide-On Eye Pencil comes in a variety of shades, and they just released four Game of Thrones-themed colors) along the lower lid for a clean line, applying eyeshadow in the same place can create a more blended out effect. Using an angled brush to first apply the shadow and then a blending brush to buff out the edges can help you control the placement of the color. The Juvia's Place Masquerade palette includes a rainbow of matte, shimmer, and metallic shades that are both extremely pigmented and easily blendable. There are many ways to play around with this look, but matching up a metallic shadow as close as possible to elements of your eye color (blue, green and silver shades for cool-toned colors, burgundies, coppers and golds for warm eyes) is one surefire way to add an extra spark to your daily makeup routine.
Colorful Inner Corners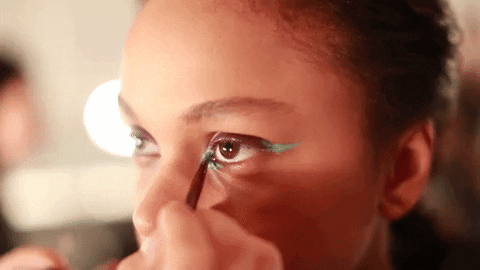 Another way to test out colorful eyeshadow without spreading it directly across the whole eye is to dab a small amount on the inner corner of the eyelid, which is the spot right in between the tear duct and the side of the nose. Similar to the technique of using highlighter in this spot to open up the eyes, switching out a neutral-toned glimmer with a noticeable burst of color is sure to brighten up your overall eye look, especially if a lighter shade is used. Eyeshadows with a shimmery or glittery formula, such as NYX's Prismatic Shadows and Pat McGrath's EYEdols™ Eye Shadow, could especially stand out amongst the rest of your look. To apply simply use a flat eyeshadow brush to tap the color onto the inner corner, and the amount of color can be built up to the wearer's preference.
Duochrome Lids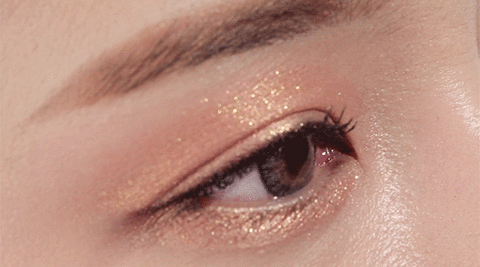 A twist on the standard single-shade shimmer eyeshadows, duochromatic formulas combine two or more colors into one single shadow that creates a dual-toned shade that can change colors depending on the lighting or angle at which the shadow is viewed. Duochrome eyeshadows can be created by merging a matte or shimmer shade with a different colored glitter that also adds more dimension to the formula. Many of Colourpop's Super Shock Shadows have this duochrome flip, most notably with the shades Twitterpated (pink with gold glitter) and Issa (deep purple with blue glitter). The metallic shades of Stila's Glitter & Glow Liquid Eye Shadow are also duochromatic. These colors can be applied all over the lid with a brush, but it may be best to use your fingers and tap the shadow on in order for the multiple colors to really show up.
Fairy Highlighter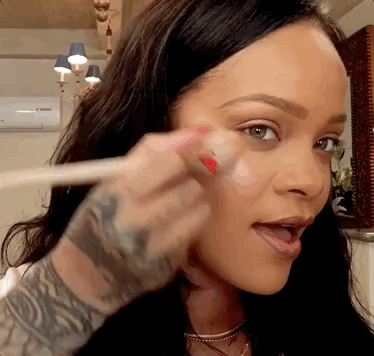 Similar to how replacing an inner corner highlight with a dab of color can amplify the creativity of any look, opting for a less traditional highlighter can swiftly transform your makeup. While pastel tones such as lilac or rosy pink especially can give off an ethereal vibe, boldy saturated hues can also elicit a mythological feel. The ULTA Beauty Rainbow Highlighter provides a full spectrum of colorful options that could be worn individually or mixed together to form a unique shade. For some more standout options, Fenty Beauty's Killawatt Foil Freestyle Highlighter's include both light pastel tones and some attention-grabbing colors such as tangerine and violet. This highlighter can be swept over the face in the usual places (the high points of the cheekbones, center of the nose, under the brow bone, and cupid's bow above the lips), or for an even more daring look could be blended into the apples of the cheeks as a shimmery blush.
Bright Lip Stain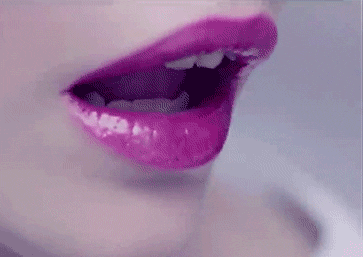 One of the biggest beauty trends of this season, as noted by Harper's Bazaar, has been lightly but noticeably stained lips. While many lip stains or tints add a flush of color which merely suggests that a product was used, this is not always the case. Some formulas have taken on a juicier pigmentation that is reminiscent of popsicle-stained lips - a look that is fitting for the upcoming summer months. Several of Glossier's Generation G Sheer Matte Lipstick and Revlon's Kiss™ Cushion Lip Tint shades have a brighter hue than most lip stains, and are more colorful than subtle yet still maintain the weightless feel unique to the lip stain formula. The colors may not be as bold as you'd like them to be on the first application, so be sure to build up the coverage with multiple coats in order to achieve the desired shade.
The next time you're browsing through the makeup aisles while searching for the one new product to revamp your look and your eye wanders to the bold colors that practically scream out amongst the array of neutral tones, go ahead and test out a few new shades. After all, there really are few 'rules' when it comes to makeup; just personal preference. So don't forget to experiment and have fun with your looks!