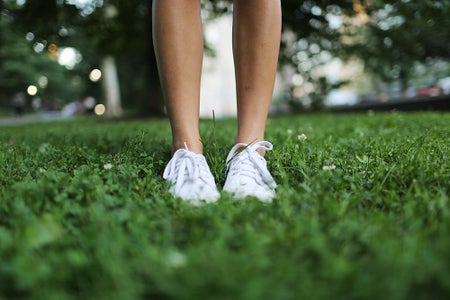 Some of the Best Memories We Have of Rutgers - Sponsored by Diet Coke
This is a sponsored feature. All opinions are 100% our own.
Rutgers, whether you have been here for just a semester or for over four years, is a place where memories (hopefully good) are bound to happen. Here are some of Her Campus Rutgers' most beloved memories while being a student at Rutgers University:
Keoni (Senior - Class of 2019)
My favorite memory at Rutgers University is hosting the 2018 Miss Universe watch party at my apartment at Easton Ave Apartments. Watching the Miss Universe pageant has been a personal tradition of mine every year- I've always been enamored with the glamour, beauty, and skill that is being represented by hundreds of countries during one night every year. I usually force my friends to sit down and watch it with me and each year I've converted more and more of my friends into Miss Universe fanatics. My friends almost never expect it to actually be fun, however, after some coercing with a cheese platter and refreshments, they half-heartedly sit down and watch the show with me. Within thirty minutes, they begin to get intrigued by which person is representing what country and it becomes entertaining when we all start disagreeing on who will make it to the top 15, then top 10, and eventually the winner of the Miss Universe pageant.
What I love about the Miss Universe pageant is the celebration of all types of beauty and identity- and while it still has yet to celebrate different body shapes, heights, and sizes, I appreciate that they have, especially in the past few years, come to emphasize and embrace the stories and identities of the individual contestants. Watching the Miss Universe pageant isn't just rooting for the girl that you think is the prettiest - it opens up a forum to talk about identity, culture, and beauty standards, which is usually what I look forward to the most every year with my friends.
Wynne (Senior - Class of 2019)
I have had a lot of great memories at Rutgers University, but doing the Cha Cha Slide with my friends is one of my favorites. One night while hanging out my friend's house a group of us got restless and felt it would be fun to do the Cha Cha Slide. At the time we were unaware that one of our friends was upstairs lying in bed and did not know how much noise we were making. Apparently, though he didn't hear the music he could hear us stomping around doing the Cha Cha Slide. His logical conclusion was that someone had broken into the house, however being tired he decided to do nothing about it. Looking back on this night always makes me laugh. It reminds of how much fun me and my friends have had over our few years here. The Cha Cha Slide was an interesting pick, but it was a great way to laugh and dance together.
Cassidy (Junior - Class of 2020)
One of my favorite memories so far at Rutgers has to be attending Her Campus' College Fashion Week show in New York this past October. Before going to this event, I had never been to a fashion show or even visited Brooklyn in the past times I'd been to New York, so I was beyond excited to travel into the city with a handful of Her Campus Rutgers members for the day. Since none of the girls who I was planning to leave for the show with had been to Brooklyn before either, I ended up going full mom-friend mode and mapped out every train we needed to take and the times to get on them in order to get to the show in time. Of course, because it was in New York, that didn't actually happen and the train we were supposed to take ended up being shut down for the weekend. Thankfully, our member Kate saved the day and got us there on time. The venue was filled with so many amazing backdrops and rooms for photoshoot opportunities and had an entire wall free for attendees to sign. During the three fashion shows, seeing so many women of all shapes and sizes confidently own their looks was really empowering to watch. And the late-night Shake Shack we all got together as a group after was definitely a plus.
Taylor (Senior Class of 2019)
There's no party like a Rutgers Party! One of my favorite memories here at Rutgers has to be attending our annual Caribbean day, this event actually played an equal part in why I transferred to Rutgers in the first place. I 've been attending Caribbean Day since before I even became a Rutgers Scarlet Knight. The strong sense of culture and community this event alone inspired to be to want to be apart of a University who encourages students to embrace their heritage by hosting such a large celebrations n. Caribbean Day is an annual event hosted by the West Indian Student Organization (W.I.S.O) founded in celebrating the people and culture of our students who are from the Caribbean Islands. It is the largest event for students of the black campus community and is looked forward to by the hundreds of people who make it a point of being in attendance. Caribbean Day is more than just a campus-wide party that Rutgers W.I.S.O hosts, it's a time for one to enjoy each others company, feed off positive energy, and pay tribute to their Caribbean culture and the culture of their ancestors.
Not only is this event for the students here on campus, but it is also opened to the public allowing family and friends from other schools the chance to participate. Caribbean day is THE event of the Spring semester, it is always during one of the last few weeks of April, and is the last hoo-rah to wrap up the semester before summer break. Being that this is one of the last campus events, the pop-out is real. Outfits are planned months in advance and it is universal code to come dressed to impress. From hair, nails, footwear, to head-to-toe fit, makeup and accessories Caribbean Day is the place to express yourself through fashion and sets the perfect ambiance for spontaneous photoshoots for the gram. At Caribbean Day you can expect to find popular music artists and DJ's, vendors of different black-owned businesses, and a Caribbean Carnival themed fashion show. The sun, the food, the people, the vibes, and the culture is the best experience ever. Being that I am a Senior, the memories and friends made at Caribbean day are ones I will forever cherish.
Catherine (Freshman Class of 2022)
Even though I've been at Rutgers for less than a year, I've had so many incredible memories here that it's hard to pick a favorite. I think that it's the unexpected and smallest moments that make the largest difference, so a memory that meant a lot to me was when I decided to go to a Society of Physics Students ice cream social. I sat next to a girl that I didn't know, and somehow we hit it off really well… I later met her friends, and since we were all math and physics nerds, I felt comfortable joking with them about black holes and calculus. We then decided to go to the top of the Hill Center, which is a secret spot that I take other friends to now too. Afterwards, we just walked around, and even though I already had dinner and was full, I decided to use up a meal swipe to go to Busch Dining Hall and spend more time with them. It was one of those special nights where you meet people for the first time, and even though you all come from different schools and backgrounds, a shared love of something like physics brings you together.
Zeal (Senior Class of 2019)
From the plethora of memories I have made at Rutgers, one of my favorites till this day is when my friends and I had crammed a semester worth of studying into one night. It was the week before Spring Break and, as many students at Rutgers have experienced, the so-called "Nightmare Week" where most, if not all, professors strategically plan to give us an exam. This was our last exam of the week out of the four or five other ones that my friends and I had already taken and it's safe to say we were completely drained of energy and mind power. However, we knew we had to do well on this exam as we only had one midterm in this class and a great deal of our grade depended on it. Thus, like nerds, we started studying and along the way we cracked many jokes about the economy, about what our professor must be thinking while making the exam, and about each other. We basically studied everything we did not need to know for the exam until one of my friends pointed out that the professor has posted a study sheet around 2 a.m. We steeled ourselves to focus and finished studying in the next two hours before our exam the following morning. This is one of my favorite memories as none of my friends had the energy to stay awake and none of us remember what we were talking about, but we do remember everything sounding and seeming so funny after one point that till date we still ask ourselves and each other about what happened that night and how we ended up doing so well on our exams.
Rutgers is the type of university where students of all backgrounds and interests have the opportunity to make great memories. Without Rutgers, we wouldn't have made the friends we have had made and wound up in the wackiest or heartwarming situations we find ourselves looking fondly upon, especially now that graduation is just around the corner! Now let's drink- to years of hard work, tears, and laughs, with a Diet Coke!