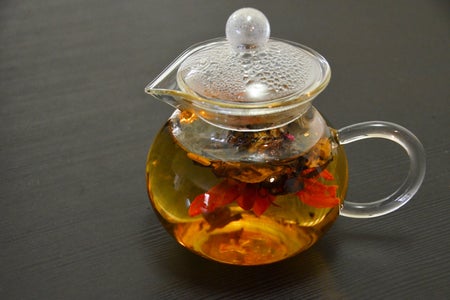 Natural Home Remedies for When You're Sick
No one likes being sick. Sometimes we try so hard to avoid the common cold, and to our dismay we are phased with seasonal sickness. We constantly wash our hands, avoid people who appear ill and are very cautious with our placement of hands on public surfaces like doorknobs and bus seats. We may use a hand sanitizer every second, and change our sheets more often than the average person, but we still get sick. How could that be? Well, your immunity is working hard to protect you, but if it's always protected by anti-bacterial hand soap, how hard does it have to work? Train your immune system to have a strong cytokine response by exposing yourself to some germs now and again, but not too many because, you know, yuck. So enough about that - how do I get better faster, right? I personally hate cold medicine and will take Advil only after all else fails, or when I am too impatient to attempt natural remedies first. Here are six tricks that do not include medicine that should speed up the common cold recovery process in a natural way.
Most importantly, don't get too upset with yourself when you're sick. It happens to all of us from time to time. Give your body what it needs, which is mostly rest and lots of fluids. Wash your hands often, and nourish your body with healthy food, clean water, exercise and fresh air. Getting sick isn't the end of the world. After all, it gives you an excuse to binge watch that show on Netflix you've had on your mind for the past month. I hope this simple tips help you get well ASAP. They always work for me. Get well soon!
Xo, Susie