Museums In NY, NJ, And PA That Are Free For Students To Visit
You don't have to travel too far to spend a day admiring works of art and learning more about local history at a student budget-friendly price. As much as you may love to explore different sights across the U.S. and even abroad, you cannot deny the dent that these trips may put in your wallet if you frequently travel. While many museums offer discounted ticket values for students or are free of charge only to students at specific universities, a select few near Rutgers University in New York, New Jersey, and Pennsylvania have free admission at all times. Here are of some of the local museums students can consistently visit at a low cost.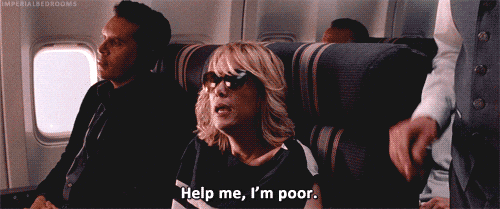 (GIPHY)
While there are a handful of museums in New York, New Jersey, and Pennsylvania that additionally are free of cost to students during specific hours of certain days throughout the month, each of these museums are consistently open for little or no cost. If you're looking to travel a bit further than these metropolitan areas, you can also head down to Washington, D.C. where several of the museums on the National Mall are free for all visitors. Just don't forget to bring your student I.D. card along with you wherever you go.
(GIPHY)