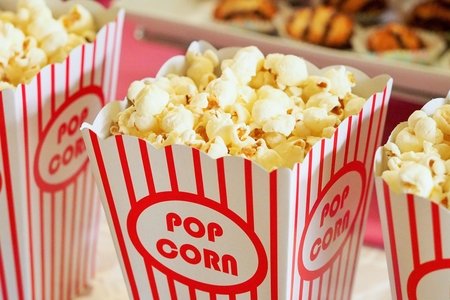 Classic Must-Watch Rom-Coms
It doesn't matter if you're single or cuffed--if you enjoy a good movie with a good mix of humor and sappiness, this is the perfect list of movies to watch during your next night in. Don't fret, these movies have the perfect amount of cheesiness so that you won't be covering your eyes and cringing at your screen the whole time. Rather, you're in for two hours of uncontrollable laughter and the occasional "aw's". After reading this list, go grab a bowl of popcorn and some blankets, and go get cozy with your significant other, your family, or your friends (maybe even your dog!). 
Even if you're not one for sappy, cheesy movies, you can still enjoy the incredibly entertaining plots of these romantic comedies and spend a nice Friday night laughing your head off. So whether you're a total sucker for cliche moments or you think the whole idea of romance is too mushy, bring that box of tissues for tears of sadness or of laughter, whichever one works for you.