Books to Add to Your To-Read List This Summer
The semester is winding down to an end, and summer is quickly approaching. While I'm sure most of you are dreaming about summer vacations, relaxing at the beach, or perhaps even grinding at your summer internship, what I'm always looking forward to is catching up on some reading. I know what you're thinking - I spent the entire semester reading, why would I spend my precious free time reading even more? These books, though, are a lot more fun and won't feel like a chore, I promise!
1.

"We Are Never Meeting in Real Life" by Samantha Irby

There is only one word to describe this book: hilarious. I remember finding this book while perusing through a bookstore in New York City. At first, I was only interested in the novel because there was a cat on the front cover. After flipping through the first few pages, though, I was absolutely hooked. The book is a collection of essays by Irby, a blogger and comedian, and what makes them different is their brutal honesty. Irby covers sex, her childhood, her father's death… all while incorporating humor into otherwise sensitive and taboo topics. I absolutely adored this book, and it would be a perfect summer read for when you're looking for a laugh (or two, or three).

2.

"Divine Secrets of the Ya-Ya Sisterhood" by Rebecca Wells

I adore this book, because it's both feel-good but also teaches very important lessons. The book begins with Siddalee Walker, who when interviewed by the New York Times, describes her mother as a "tap-dancing child abuser." This sets off a rift between Siddalee and her mother, who disowns her despite the fact that Siddalee is about to get married. However, the "Ya-Ya's," the name for a group of friends of Siddalee's mother, intervene by sending Siddalee a scrapbook of their mementos when they were kids. This book was reminiscent of other family stories like "Mamma Mia" and even "The Sisterhood of the Traveling Pants," and was also made into a movie featuring Sandra Bullock.

3.

"In Other Lands" by Sarah Rees Brennan

If you are into fantasy and young adult fiction novels, this is a must-read for this summer. The story begins when Elliott, who is 13 years old at the time, goes on a field trip and sees a wall no one else can see. He then enters the "Borderlands," a world filled with elves, harpies and mermaids. As a part of the Borderlands, Elliott also learns about sword fighting, war and the politics of the fantasy world. One of my favorite parts of this book was the main character, who was brooding and moody but also strangely likeable because of it: think Artemis Fowl or Holden Caulfield. As Elliott grows up, the book focuses more on his growth from youth to adulthood, making it not only a great read for fantasy lovers but also for those who love a good coming-of-age story.

4.

"The Secret of a Heart Note" by Stacey Lee

I don't really like romance novels, but this one was cute and had a unique plot. The main character is a girl named Mimosa, who has a gift for making perfumes that make people fall in love. Predictably, she's scared of love herself, especially because she believes that if she does, she will lose her sense of smell, which is essential to her perfume-making trade. When she ends up giving a perfume to the wrong woman, Mimosa gets caught up in not only fixing the problem, but being forced to work with the woman's son, who is both cute and a soccer star. This wasn't too cheesy of a book, and it's a really nice breezy read for the pool or beach if you have the time.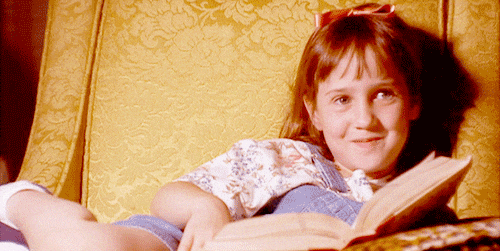 As an avid bookworm, summer is usually when I spend time reading books for fun, not just for school. Especially in the summer, the books I read are lighter and more uplifting, but still have important lessons instilled that give the book some substance. I hold all of the books in the list above dear to my heart, and hope one of them caught your interest to read this summer. Have fun, and happy reading!