Back to School Style Guide
Shopping during back to school season is the perfect opportunity to spice up your closet, experiment with some fresh pieces and show off your new style! Here are some trendy new looks you can incorporate into your wardrobe this back to school season.
An easy way to look great in a rush is to throw on a jumpsuit. Jumpsuits are the perfect one-and-done outfit choice that looks stylish and is wearable on almost any day. This striped jumpsuit is the perfect example of something that can be worn as casual daily wear, but throw on a blazer and it turns into a professional look sure to leave a great first impression.

A simple but super-stylish outfit for back to school is a long sleeve turtleneck with a pair of distressed or high-waisted jeans. You can even experiment with some color or prints. Accessorize with some necklaces, a stylish belt and your favorite black boots.

5.

Restyled Summer Dresses

The perfect way to put those summer dresses to use is to pair them over a t-shirt or sweater to stay warm as the weather starts to get colder. Throw on a cute pair of knee-high boots or chunky sneakers to complete the outfit.

A back to school haul is incomplete without a cute overcoat. This year, try a trench coat that will turn even the most lazy-day outfits into something fashionable. Even if you're bumming out in leggings and a graphic tee, you can throw on your trench coat and instantly look put-together.

A simple back to school outfit to throw together even on days when you're rushing to get ready in the morning is an oversized sweater and a skirt, or a pair of jeans. Pair your outfit with some cute boots and you're all set to slay your day. 

A great fashion staple to have is a jean jacket which can be paired with almost any outfit, and try a cropped one to be even more fashion forward. Wear a t-shirt and some boyfriend jeans during the day and throw on your jean jacket when it starts to get chilly after those evening study sessions.
Back to school season is all about coming back strong after that long summer. Show off your new style while preparing for a new semester filled with new opportunities for learning and exploring your interests. It's time to start studying in style!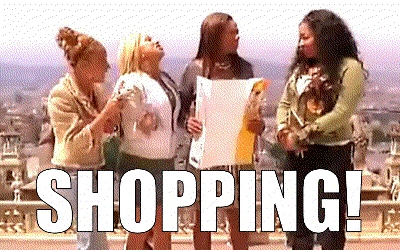 (GIPHY)