5 Asian Artists You Need To Listen To
For a while, most people's view of Asian singers was probably William Hung on American Idol way back in the day. I do not know where this notion came from, but there is a stereotype that Asians cannot sing. However, Korean Pop music has proved many wrong, with many groups topping the Billboard charts. But for those not into the Korean music wave, there are plenty of Asian artists to give a listen to! Keep on reading to find out the next new artist to add to your playlist:
(Photo by Fimpli on Unsplash)
1. Rina Sawayama
Rina Sawayama is a Japanese singer from Britain. If you are into 90's R&B girl group jams and electronic synths, then this artist is for you. Her smooth vocals mix with a fusion of throwback 90s and electronic sounds which make for the next hip-moving jam. She is a vocal goddess with an eclectic style and aesthetic.
Best for listeners who like: TLC and Destiny's Child.
Song recommendations: Ordinary Superstar, Cyber Stockholm Syndrome, and Cherry. (Via GIPHY)
2. Gentle Bones
Gentle Bones is a singer native to Singapore who sings in English. He mixes ballads with electronic beats making for unusual but beautiful synchrony of two different styles. His songs are a bit slower and take on a darker feeling but when mixed with electronic beats, the songs take on more life than a regular ballad. Gentle Bones has a silky voice that that will make you swoon.
Best for listeners who like: Glass Animals.
Song recommendations: Genuises & Thieves, Ju1y, and Liar.
(Via GIPHY)
3. Phum Viphurit
Phum Viphurit is a singer from Thailand with a very upbeat yet mellow sound. His is the type of musician you could bop around to but also listen to while taking a peaceful walk. After hearing one song of his, you will be frantic to listen to all the rest. The singer has a vibe reminiscent of Indie and Alternative artists.
Best for listeners who like: Boy Pablo, Rex Orange County, and Conan Gray.
Song recommendations: Lover Boy, Strangers In A Dream, and Paper Throne.
(Via GIPHY)
4. Kris Wu
Originally a member of the Chinese unit of Korean pop group EXO, Kris Wu has moved on to his own solo career. He is a rapper who has many features with American artists like Jhene Aiko, Rich The Kid, and Travis Scott. His style is similar to American trap/rap music and great to add to a party playlist. For those who are Rap fans looking to branch out and find new artists, Wu is the one to listen to.
Best for listeners who like: Migos and Young Thug.
Song recommendations: Juice, Freedom and July.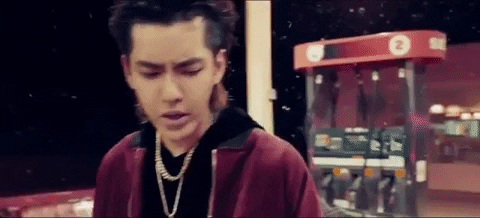 (Via GIPHY)
5. One Ok Rock
One Ok Rock is a Japanese Rock band that originally started out singing only in Japan. However, they have reached such worldwide acclaim that in recent years have begun to produce all English versions of their albums. The songs will make you want to headbang while shouting out the lyrics. Many of the lyrics focus on love, mental health, societal expectations. The band is 15 years old and has no shortage of the amount of songs they have put out, making it easy to find one to fall in love with.
Best for listeners who like: 5 Seconds of Summer, Fall Out Boy, and All Time Low.
Song reccomendations: Heartache, Mighty Long Fall, and The Beginning.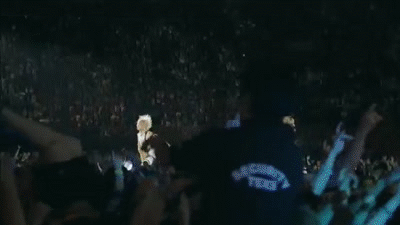 (Via GIPHY)
All of these artists vary in genre and music style, so there is something for everyone! Each of these musicians is very talented and definitely can sing. There are so many musicians to explore and discover so branch out in what you listen to. And who knows, you might just find your new favorite artist!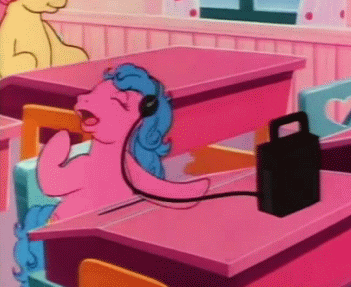 (Via GIPHY)