10 Songs to Help You Survive Finals
Finals? You mean a seemingly endless period of stress, tests, and studying? If it feels like your study sesh it quickly plummeting towards rock bottom, it's probably time for a break. Don't worry though, we've got you covered. With everything from French music to the Jonas Brothers, these ten songs are sure to help you get through final exams. 
1. When you need to focus: "Quelqu'un m'a dit" by Carla Bruni
No, you won't understand the lyrics to this song (unless you're a French major), but it sure is peaceful. 
2. When studying makes you wish you were back in elementary school: "Hakuna Matata" from The Lion King
Any Disney song works here, really. These mood-boosting throwbacks will remind you of happy memories and simpler times.
3. When you remember Christmas is right around the corner: "All I Want for Christmas is You" by Mariah Carey
The best way to spread Christmas cheer is singing loud for all to hear. Need I say more?
4. When you need a motivation boost: "Unwritten" by Natasha Bedingfield
"Staring at the blank page before you, open up the dirty window, let the sun illuminate the words that you can not find." The lyrics say it all.
5. When your friends are finished with finals but you still have exams: "Hello" by Adele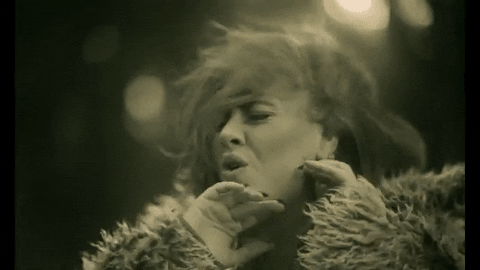 Stand in front of your fan and let your hair blow around for dramatic effect. 
6. When you have exactly 3 minutes and 26 seconds to turn up: "Sorry" by Justin Bieber
Need a bit of inspiration? Just take a look at Bieber's major comeback. 
7. When you're about to have a breakdown: "Gravity" by John Mayer
Google images of puppies while simultaneously listening to this song and you will literally feel the stress exiting your body. 
8. When the breakdown inevitably happens: "You Found Me" by The Fray
Perfectly acceptable to lie on the floor with tears streaming down your face during this one.
9. When it's 4 AM and you're still grinding: "Hold On" by The Jonas Brothers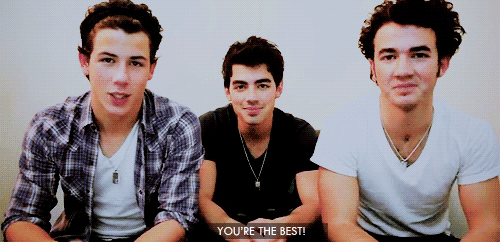 Nothing like a little Jo Bro #tbt to power you through the wee hours of the night. 
10. When you FINISH: "Run the World (Girls)" by Beyoncé
Because what kind of playlist would this be without a Beyoncé jam?